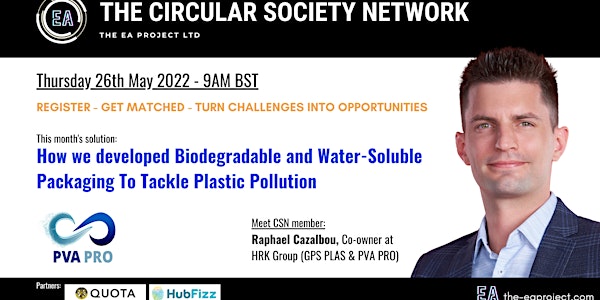 Biodegradable & Water-Soluble Packaging - Sustainability Networking
Get personally matched with inspirational leaders & experts around the globe and reflect on concrete sustainable or circular projects!
About this event
OUR REVIEWS:
"The event of yesterday was awesome. It is much more engaging than any other virtual event which I participated in during the past two years (nearly 50)."
"Really engaging. The speakers are amazing. Their brand, its ethos and as 2 founding CEOs building a brand with purpose, they're inspirational. I love the gamification of the platform. Looking forward to next events"
"The virtual world was fun. The quality of people attracted is super."
"I really love meeting diverse groups of people. So well done!! Thank you!!!"
"It was a brilliant idea to organize it on this virtual reality app. I really enjoyed the interaction."
"The moment in the Luxurious Garden room when we found ourselves to play the game of the "free chairs" 😊 when there were not enough seats for all the avatars was really fun and definitely ice-breaking."
****
IMPORTANT INFORMATION - ONLINE EVENT - LIMITED TICKETS
Do NOT register if you are not sure about participating in the entire event (Roundtable + matchmaking session = approx. 1h30).
Your absence may penalize other participants looking forward to meeting you.
TICKETS ARE LIMITED AND REGISTRATIONS END TWO DAYS PRIOR TO THE EVENT FOR THE MATCHMAKING PROCESS
Thank you for your understanding.
****
The EA Project (Events for Action) produces engaging & entertaining events to break silos and enable collaborations between the main following industries: Agriculture, Transportation, Construction, Industry, supported by leaders & experts in finance/investment, education, governance/policy, energy, mobility, supply chain, retail, biodiversity, etc...
Participants and members include board members, managers, experts, founders of large groups, innovative startups, SMEs and NGOs from 6 continents.
We highlight and support sustainable/circular study cases from our Circular Society Network members (non-members are more than welcome to attend, the more diversity the better!) and we create new synergies and collaboration opportunities between attendees during our matchmaking/networking sessions to imagine new ways of working together as a Circular Society.
What's included:
Discover Solutions: Discover every month, a new sustainable or circular solution pitched by one of our members (or more!). Every pitch must enable multi industries or sectors to get inspired.
Get personally Matched: Tell us your needs and expertise and you will be matched with the participants we think can bring you the most value. Discover new synergies and complementarities now!
Meet leaders & experts: Meet in small groups, selected profiles from all around the world, who may be working on similar or complementary projects, or may have the connections you need!
Access new opportunities: The more you participate, the more profiles you discover, the more connections you build and the more opportunities you will get! It's time to accelerate our transformation!
This month, discover how CSN Member, Raphael Cazalbou, Co-Founder and CEO of PVA PRO (HRK Group), developed Biodegradable and Water-Soluble Packaging in their factories to Tackle Plastic Pollution
Raphael Cazalbou Co-owner of the HRK Group which includes two companies, 1 specialised in biodegradable packaging called GPS PLAS and another one called PVA PRO, which specialises in water-soluble packaging.
"We bring the revolution in eco-friendly packaging production.
PVA PRO is the first factory in Vietnam to specialize in water-soluble packaging production.
This patent material is the best solution for the environment as it is biodegradable, compostable, recyclable, marine safe and edible by the wildlife.
Our factory will focus on packaging for the fashion industry, apparel, electronics, laundry services, and technical paper lamination."
"Living in Vietnam since 2010 I have seen the country's fast development and rise. Vietnam has so much energy and an unlimited source of opportunities. As the plastic waste crisis was more and more visible to the point of becoming a health issue, my Vietnamese wife and I decided to take action for our kids and all Vietnamese to be able to enjoy this beautiful country. With our factory and distribution company, we have made many unique innovations in Vietnam to offer eco-friendly alternatives to plastics and look to become a leader in the market for biodegradable and compostable solutions.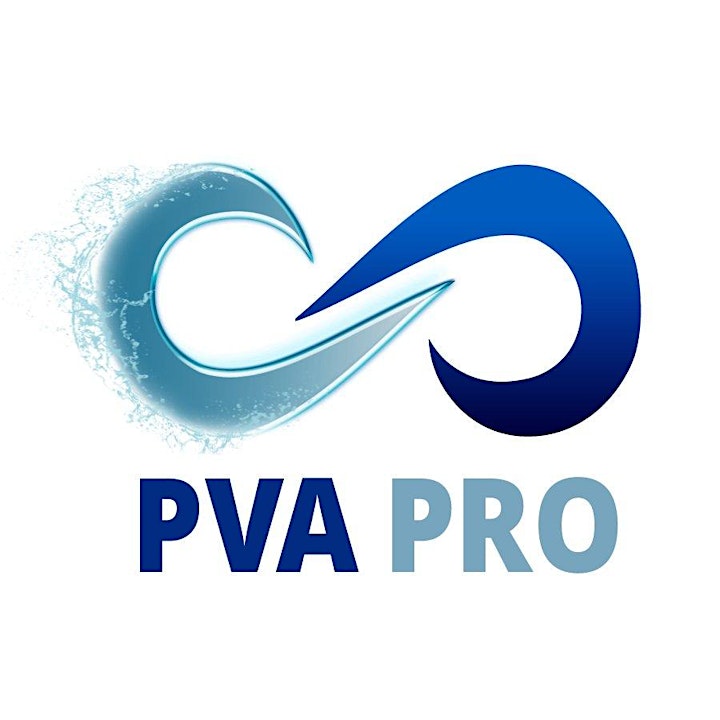 Event Programme:
Main stage - Welcome and Introduction - The EA Project and The Circular Society Network - 15min
Presentation by Raphael Cazalbou - 20min
Open Q&A - 10 min
Guidance and placing at your networking zones
Reflection & Curated Networking at your selected table - 30min
Free networking time. It's time to move around and meet other participants, have 1:1s, visit our exhibition room or pursue the conversation at your table
End of the event when you decide to leave and after you have participated in your matchmaking session!
Format
Forget Zoom. With your video bubble, move around and use spatial sound and video to communicate just like in real life. The event will take place in SpatialChat a stable, easy-to-use 2D platform, that enables a real level of engagement. More information to come after your participation confirmation along with the attribution of your Networking table number.
Requirements (Read before purchase):
A good internet connection, a quite recent computer, Google Chrome or Firefox and access to a computer with a keyboard, webcam, mic and mouse.
Additional information (Read before purchase):
No refunds policy.
Photographs and/or filming will be taken at the event, which may be used in post Event publicity and in future marketing materials. By completing registration, the participant consents to the official photographer and/or videographer taking such photographs and/or video, which may feature the participant, and the use of such photographs and/or video as described. Private conversations (including all networking sessions) will not be recorded.
Thank you for your understanding.
Sponsor our events: contact@the-eaproject.com
More information: https://the-eaproject.com/
Ts & Cs: https://the-eaproject.com/terms-conditions/
Privacy Policy: https://the-eaproject.com/privacy-policy/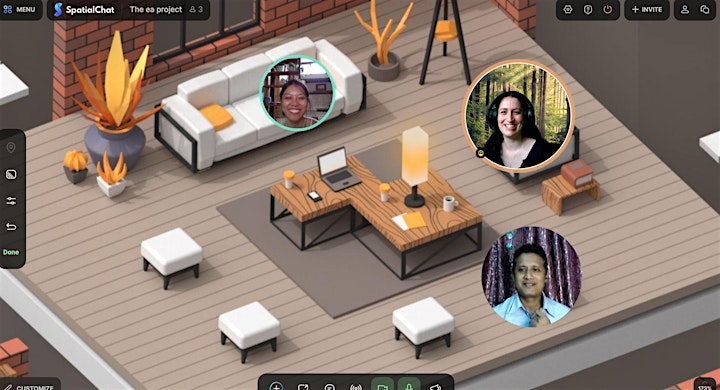 Need support or inspiration with your sustainable or circular project or just want to learn and connect with inspirational people around the globe?
Join The Circular Society Network (CSN) and be regularly matched at networking tables with other members in complementary industries and sectors to accelerate our transformation.
Who are we?
Our members include now more than 185 leaders & experts in 19 countries from organizations including Schneider Electric, Nationwide Building Society, World Resources Institute, The African Union, United Nations organizations, UK's Department for Transport, HS2, Carrier, Owens-Illinois, WWF SA, Audi, Carrier Corporation, ABB, Amazon (AWS), Tata Consulting, PriestmanGoode, Lidl, influencers, investors, innovative startups, SMEs, NGOs etc.
More information here: https://the-eaproject.com/community/the-circular-society-network/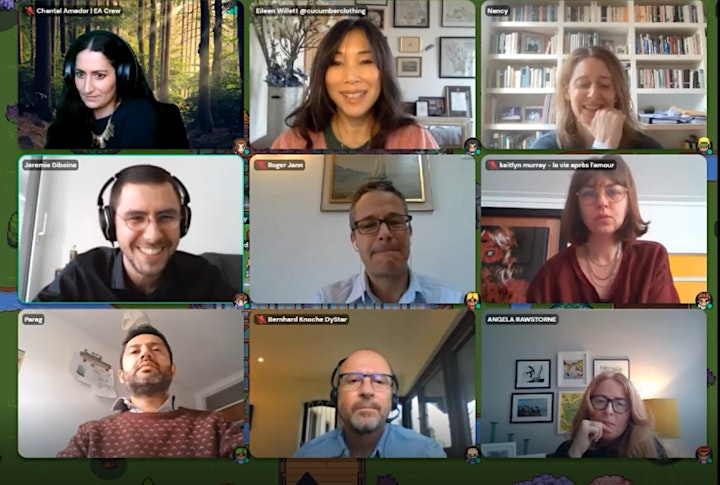 Date and time
Location
Refund policy