Biodiversity for Sustainability: WINS Edinburgh online daytime event
Sales Have Ended
Ticket sales have ended
We're sorry but this event has now sold out. However we may get some returns so you can add your name to the wait list. Get yourself on our mailing list to hear of future WINS Edinburgh Hub Events. Sign up at http://eepurl.com/gz5per See more about WINS on our website - www.womeninsustainability.co.uk
Sales Have Ended
Ticket sales have ended
We're sorry but this event has now sold out. However we may get some returns so you can add your name to the wait list. Get yourself on our mailing list to hear of future WINS Edinburgh Hub Events. Sign up at http://eepurl.com/gz5per See more about WINS on our website - www.womeninsustainability.co.uk
Join us for a stimulating panel event with small group discussions on why Biodiversity is essential for sustainability and what we can do.
About this Event
We're looking at how biodiversity is at the core of sustainability for all three pillars of people, planet and prosperity.
When you hear the word biodiversity, do you think of animals and plants – biological diversity – and wonder what can it have to do with sustainability for us as individual people, businesses and organisations? So think again! We're all part of one BIG system with multiple interlinked systems within it. Our planet. The more links there are between all parts of our system, the more resilient it can be to changes or potential loss of one or two elements. We're exploring the importance of biodiversity for contributing to people's health and the economy through providing food , medicines and places where we can restore mental health by being in nature, among many other ways. As well as of course, contributing to environmental, ecosystem and climate sustainability.
Some of the questions we'll explore with the panel are
What is biodiversity?
Why is it important to maintain high biodiversity?
How is that threatened?
How does biodiversity contribute to sustainability?
How is it relevant to organisations of all kinds and to us as individuals?
What can we do to support maintaining biodiversity?
Join us to explore why a biodiversity is a crucial ingredient for a sustainable future! 
WINS events are happening online until physical events are allowed again.   Please note that when you buy your ticket here on Eventbrite you will be automatically registered on Zoom and nearer the time of the event will be sent your personalised meeting link for only you to use. This is to help keep the meeting secure and prevent 'zoom bombing'.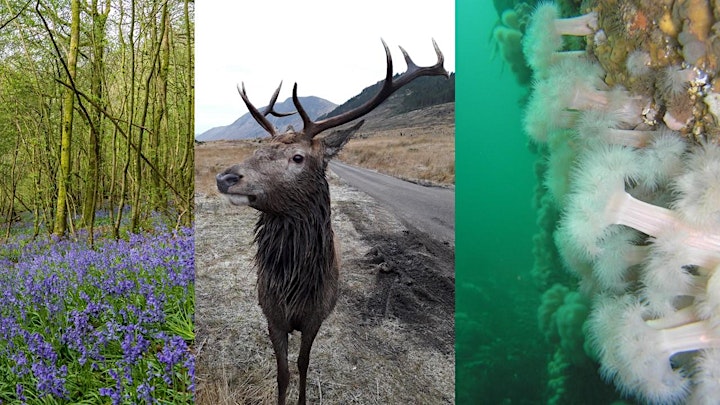 Join us for another insightful event, take part in the discussion and get inspired.
The format for the event is a panel discussion followed by group discussions where you can explore ways you could do things in your own organisation, or inspire some changes based on the ideas in the panel discussion and from each other.
Expect an online event that you can actively take part in, with great energy and interesting and lively conversations with a wide cross section of women from different sectors who have similar passions about sustainability. YES! Even online! We are using breakout rooms where you can have those inspiring conversations with three or four other women in more detail just as we had round table conversations when we met in a physical room.  Expect more of the same approach where we dig deep into ideas and topics that matter to us and get you connecting and working together. This will be a highly engaging session that you simply can't afford to miss!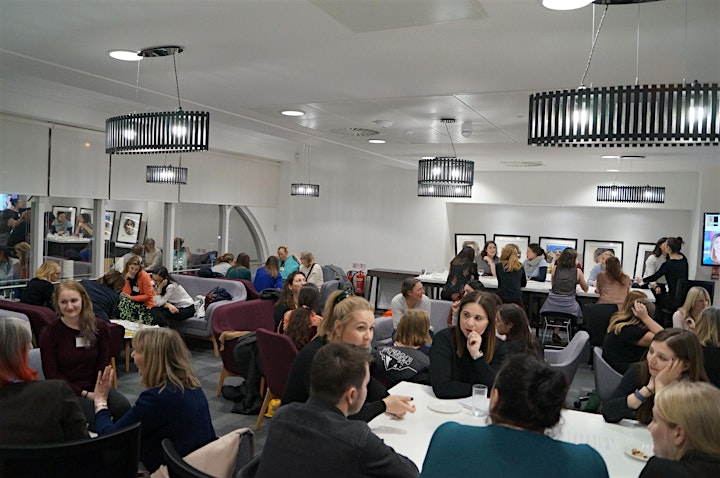 Panelists
Our panelists are Janet Khan, marine biologist and expert on biodiversity, and Jo Pike, Chief Executive at Scottish Wildlife Trust.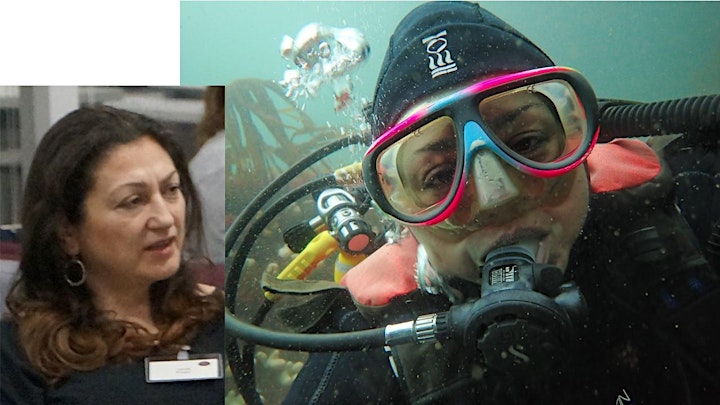 Dr Janet Khan, Marine Biologist and Biodiversity expert
Janet has worked as an ecologist for twenty-five years, working for Royal Botanic Gardens (Edinburgh), National Museums of Scotland; Fife Council; Nature Scot (Scottish Natural Heritage) and currently the Scottish Environment Protection Agency (SEPA). She is an experienced scuba diver and has surveyed biologically diverse hot-spots of Scotland and Ireland; contributed to mapping and classification of marine and coastal habitats; and contributed to the set-up and management of the first round of Scottish protected areas in the marine and coastal environment.
As an active marine scientist interested in biodiversity and the impact of human activities, Janet is a contributing author to the 2014 State of the Environment report for Scotland, was Joint Editor of the JNCC Marine Monitoring Handbook 2001, which is still current as an online publication, has written a chapter about marine non-native species in the next Marine Atlas, and is a member of the Steering group for the Coastal Forum, Marine Alliance for Science and Technology, Scotland.
In 2008 as chair of the Marine and Coastal Ecosystems Group for the Scottish Biodiversity Forum, she contributed to the conservation policies that shaped the Marine (Scotland) Act (2010). That led her into marine and coastal policy and strategy, including developing and implementing the Biodiversity Duty and Ecosystems thinking into practical thinking. Through her current work she contributes to the UK Marine and Coastal Strategy, evidence of impacts for regulatory activities; marine bio-security; coastal natural flood management; blue carbon; and marine climate change impacts. This work involves a cycle of evidence – policy – science – evidence – policy and strategy to deliver on SEPA's vision for "One Planet prosperity". This definition of sustainable development involves ecosystems-based management and regulation, linking our human activity with the world around us and understanding how we are part of that link.
When not working you can find her SCUBA-diving, tending her croft on the West coast of Scotland, or out hill walking.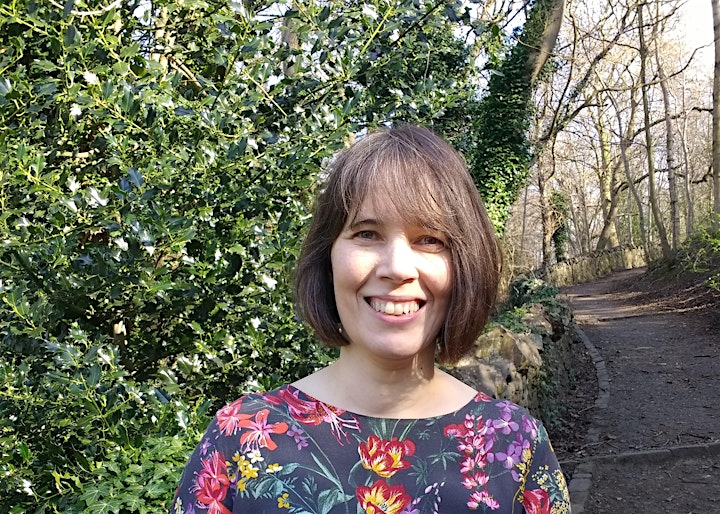 Jo Pike, Chief Executive at Scottish Wildlife Trust.
As Chief Executive of the Scottish Wildlife Trust, Jo has overall responsibility for the day-to-day running of the charity. The Trust manages a network of 120 wildlife reserves across Scotland; successfully champions the cause of wildlife through policy and campaigning work; demonstrates best practice through practical conservation and innovative partnerships; and inspires people to take positive action through its education and engagement activities.
Jo was Co-Founder and Project Director of the World Forum on Natural Capital which supported decision makers across business, finance and government to have the right tools to make decisions for a sustainable future and address major global challenges that are impacting the world around us. Natural capital can be defined as the world's stocks of natural assets which include geology, soil, air, water and all living things. There is a need for businesses and governments to recognise, quantify and value their impacts on biodiversity and ecosystems, to manage the risks and opportunities and enable a better future for all. The last World Forum brought over 700 business leaders, environmental experts and government representatives from 60 countries to meet together in Edinburgh and explore a new era of corporate responsibility to the natural environment and reframe nature as the solution to global challenges, rather than a part of the problem.
Jo has also been a board member at Turning Point Scotland and is the Deputy Chair of the Scottish Forum on Natural Capital. She was the Fundraising Manager Scotland for Leonard Cheshire Disability for 10 years.
Who's it for?
Women from all sectors who care about sustainability:
You want to bring sustainability into your working and personal life, and find out more about what you can do and how others do it.
You're working for sustainability in any/all sectors and at all levels.
You're responsible for sustainability within your organisation.
You're looking to raise awareness and behaviour change around sustainability in your organisation, even if you have no formal authority to do so.
You've been working in sustainability for a while and want to maintain your enthusiasm, inspiration and motivation
You've been working in sustainability for a while but are looking for a change
You're new to sustainability and want to get prepared for the road ahead.
You're established in your career and wondering how you can progress or change what you do.
You've had a varied career and have wisdom to share.
What will you get from attending?
You'll come away with inspiration, energy, new insights about your own situation as well as strategies and tactics for designing your own change.
You will have the opportunity to meet and network with other like-minded women working in all sectors with an interest in sustainability.

What our 'Women in Sustainability' say about our Network Hub Events:
Feedback from Edinburgh Launch:
"I had an amazing evening, I feel proud to be part of such an amazing community and it is refreshing to see that I am not the only one fighting to become a better person and make this world better."
"It was a great opportunity to be alongside other women and having interesting and lively conversation about sustainability."
"So excited to be part of this group and really looking forward to developing connected relationships with other amazing women in my industry, finding opportunities to support each other and to pool our skills to solve real problems! :)"
"Thank you for providing a platform like this to women working in a field that is quite often not a priority at workplaces"
"I liked the presence of women from a wide range of different industries and sectors also the interactive nature of it."
"I loved the people at the event, everyone had such a similar passion. The speakers were very interesting and motivational. I Learnt a lot and met a great community of women."
"I liked the energy and the people!"
Other feedback:
"The WINS Network gives me a feeling of empowerment and support. How fantastic to be surrounded by so many powerful, sustainable women" Rosie Williams
"The WINS Network gives me a great opportunity to connect with like-minded women and learn great stuff!" Nicola Ainger
"The WINS Network Hub events gives me such insightful and useful tips from other professionals. Also its great to hear and share experiences and be reminded that we are all facing the same challenges!" Julie
"There is a really positive feeling - the atmosphere is so energising" Karen Press
"It was great to have a space to listen to women talk about being passionate and driven. It has inspired me to tap into those passions" Mathilde Braddock
All queries contact the Edinburgh WINS Hub organiser
Dr Sue Mitchell    email:  wins@aeona.co.uk

Date and Time
Location
Refund Policy