Description
BioThirstday is the informal networking evening open to the whole life science community. We are excited that on this occasion BioThirstday is coming to Birmingham. This free to attend networking event is being held at the centrally located Botanist Bar.
Join us on 24th November, there's no agenda - just a group of people from the sector getting together for a drink. The first drink is on us - and then it's up to you!
Link in to the local community, reconnect with existing associates, meet new contacts amongst our burgeoning life sciences community.
There is no charge to attend - registration is online only.
***Please note there is a maximum of two attendees for OBN Member companies and a maximum of one for non-member companies. OBN will to contact you should more than two colleagues from your company register and reserves the right to cancel tickets***
Where: The Botanist, 14-16 Temple Street, Birmingham, B2 5BG
When: Thursday 24 November 2016
This event is kindly supported by: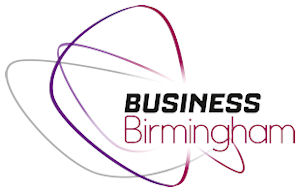 Note: OBN will only advertise this event on LinkedIn and Twitter, so make sure you are a member of the OBN Group on LinkedIn and/or you follow @OBN_UK and @OBN_Events on Twitter.
For any queries regarding this event, please contact Emma Durham on emma.durham@obn.org.uk 01235 420887