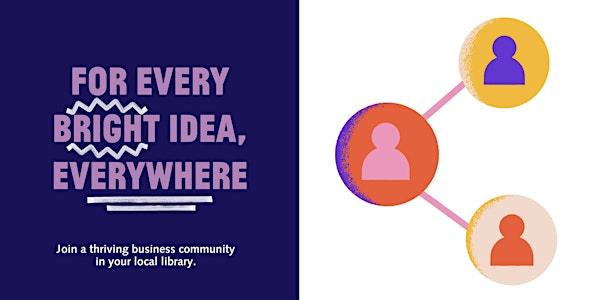 BIPC Virtual Coffee Morning – Bring Your Bright Ideas
Meet like minded people whilst finding out about the free support that is available in your local library
About this event
Agenda
Introductions from us and you
We'll tell you about all the resources available to you (20 minutes) followed by a Q&A
Small breakout rooms to meet each other
Overview
The Business & IP Centre (BIPC) Cambridgeshire & Peterborough provides free and low-cost business support and advice to start-up business owners, entrepreneurs, and inventors like you. With over £5M worth of business resources, events and one-to-one support available, you and your business can benefit from all that we have to offer.
Make a coffee in your home, shop, office or workplace, and join us online for an hour to find out what we the Business & IP Centre have been up to recently, our grants initiative and, hear what resources we have to offer digitally and ask any burning questions. It's also an opportunity to connect with other business owners and entrepreneurs and to share experiences of this unprecedented time for small businesses.
For many sole traders and micro businesses most of their customers come from word of mouth, referrals and their own network – networking is one of the most cost effective ways to do just that.