Event Information
Refund policy
Contact the organiser to request a refund.
Eventbrite's fee is nonrefundable.
Join the Bird & Blend Book Club, a virtual Zoom event to celebrate the love of books and tea.
About this event
Book clubs and tea have long been a great combination and the perfect way to share experiences and thought-provoking discussions! Bird & Blend are thrilled to work with the Tandem Collective to bring you a very special Book Club event, celebrating the authors behind wonderful new books.
Join Krisi, Bird & Blend co-founder, book lover & Chief Tea Mixologist for a cuppa and a chat with Julia Tuffs, author of Hexed, and sister duo Katharine and Elizabeth Corr, authors of A Throne of Swans duology, to hear all about their inspiration, writing process and experience getting published.
In Hexed, Jessie Jones has just discovered she's a witch. Too bad there isn't a hex to make slimy Callum Henderson and his friends disappear ... yet. A feisty, funny YA series about discovering your place and your power.
The Throne of Swans duology (A Throne of Swans and A Crown of Talons) takes you on a soaring journey through grief, strength and determination to fight for what is right, what you love and what is yours. Epic, dangerous and impossible to put down!
The idea of a virtual book club over a Bird & Blend cuppa came from the importance of sharing experiences and feeling connected. Sign up for the event before the 25th July to receive a FREE tea to taste from the award-winning Bird & Blend Tea Co. (Please note: UK shipping only).
These are the tea blends Bird & Blend have selected for this book club:
Blue Raspberry (Green Tea) - We never cease to be amazed by the incredible colour-changing power of Bird & Blend's Blue Raspberry tea! With butterfly blue pea flower making your brew a naturally bright blue. Harness your own magical powers by adding a squeeze of lemon to transform this into a mystical unicorn brew!
Peppy Mint (Caffeine-free) - This fresh, smooth, naturally caffeine free peppermint tea will relax those tums but put a pep in your step! Peppermint has long been known for its almost magical herbal properties & with the pop of cornflower this certainly delights your tastebuds & dazzles you! Perfect for any season, hot or cold!
Tickets cost £2 and all proceeds (minus 20% VAT) go straight to Bird and Blend ChariTEA, Heads Above The Waves ! Heads Above The Waves is a non-profit organisation based in Cardiff that supports young people who struggle with their mental health, and in particular: self-harm. It comes from their own experiences of dealing with self-harm. They want to be the support that they would've wanted, compassionate and on their level. Their aim as an organisation is to stop self-harm in young people. They're doing this by introducing people to healthy, positive, and creative coping mechanisms, as well as helping to understand the root issue that's leading to self-harm. Here is a little "all about HATW" video .
Hexed by Julia Tuffs
New girl, new school, new life on stupid island - thanks Mum. All Jessie Jones wants is to keep her head down, avoid school douchebag Callum Henderson, and coast - middle-of-the-road-like. But when strange powers start to manifest during crippling period pains, flying under the radar seems highly unlikely.
Can Jessie embrace her new-found witchiness, control her erratic powers and work out a way to bring down Callum and his cult of toxic masculinity?
Sabrina the Teenage Witch meets Sex Education - a YA debut perfect for fans of Holly Bourne.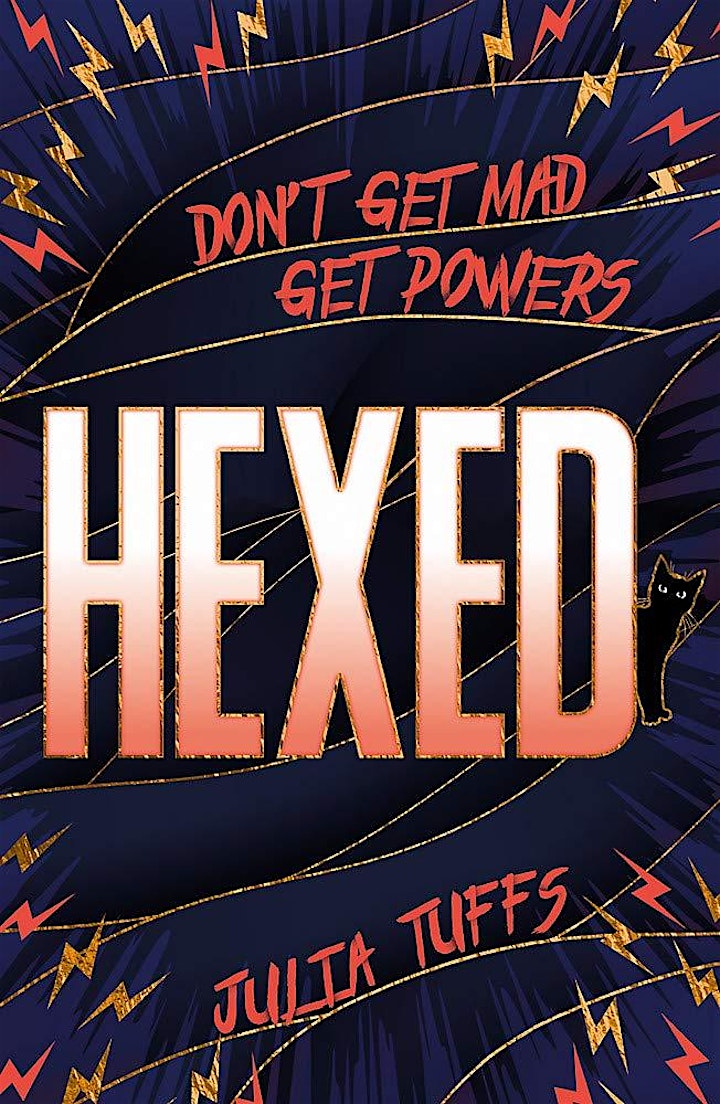 A Throne of Swans duology by Katharine and Elizabeth Corr
When her father dies just before her birthday, seventeen-year-old Aderyn inherits the role of Protector of Atratys, a dominion in a kingdom where nobles are able to transform at will into the bird that represents their family bloodline.
Driven by revenge and love, she must venture into the malevolent heart of the Royal Court in order to seek the truth about the attack that so nearly destroyed her, to fight for the only home she has ever known and for the land she has vowed to protect...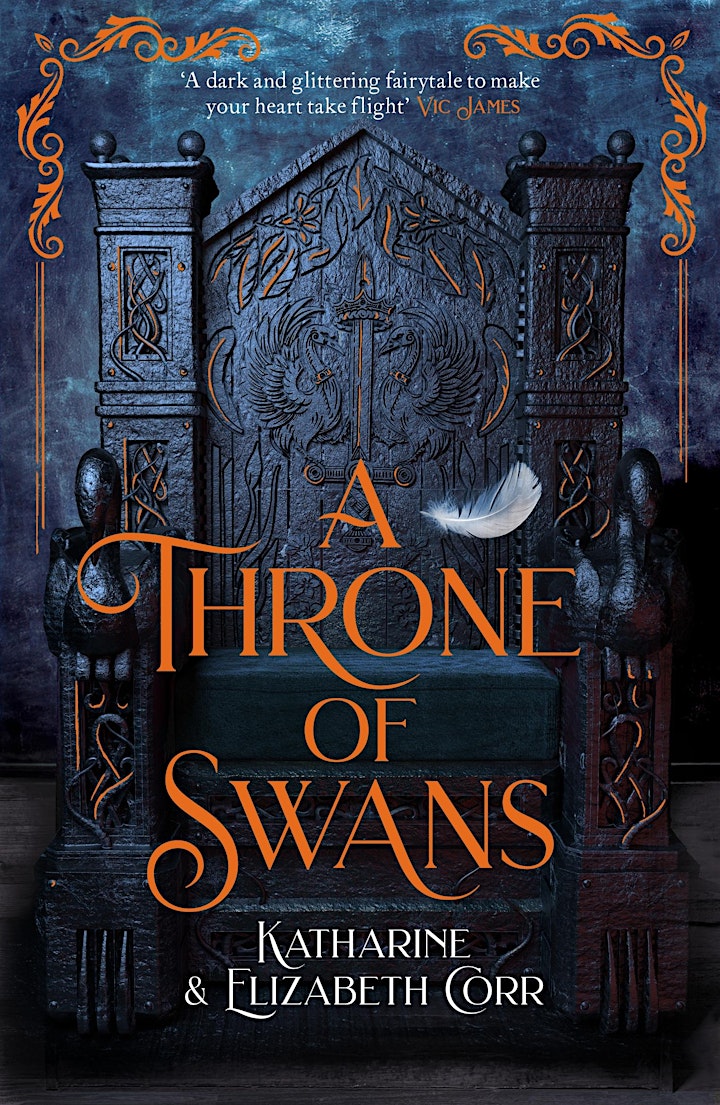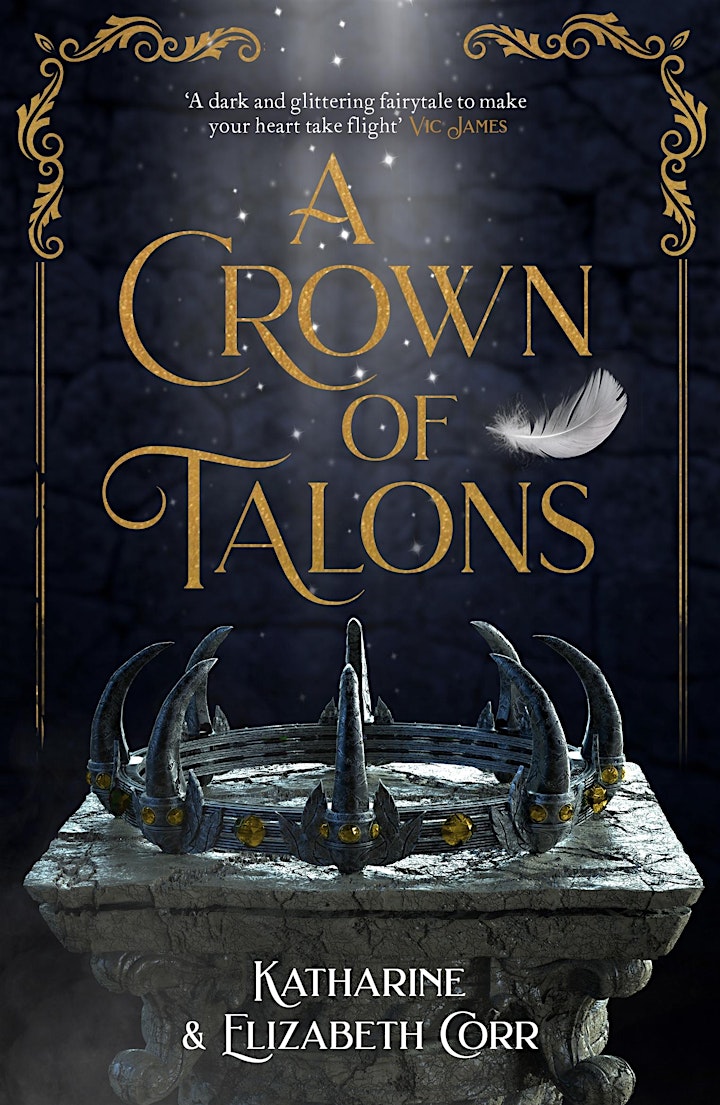 Date and time
Location
Refund policy
Contact the organiser to request a refund.
Eventbrite's fee is nonrefundable.