Description
Join Twined panel discussion titled "Birds of a Feather flock together. Millinery, Sequins and Suffrage" with experts sharing their views on the future, presence, and past of Millinery, full of rich artistic and cultural heritage.
A century ago, birds such as the snowy egret were almost wiped out by the use of their feathers for hat decoration. Amongst many other bird species, their populations managed to recover due the courage and determination of two Victorian women who in 1889, founded the organisation that became The Royal Society for the Protection of Birds. Currently, there is a huge focus on the damage caused by plastics. Again, birds and other amazing species, are under threat. Fortunately, we are slowly finding solutions such as recycling or bio-alternatives. Times of attraction through exclusively rare feathers passed away, but extraordinary headpieces still draw our attention. Millinery serves as an important vehicle of expression and can reflect a desire to project social and environmental consciousness. Likely, in the most imaginative and alluring way possible!
This panel was born from the need for cross-disciplinary conversation and aims to provide live opportunity to exchange perspectives. Collaboration is part of the program & 'real examples' will be provided! Curious? Stay tuned! Ticket includes some tasty snacks and drinks.
Ticket includes some tasty snacks and drinks.
In conversation with: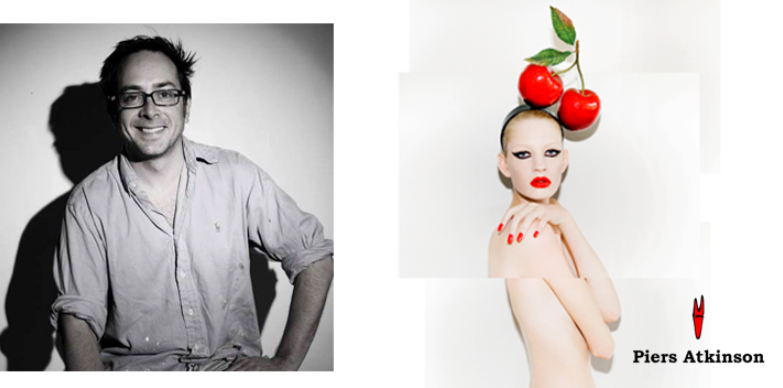 Piers Atkinson PR event organiser, artist, and milliner. He has dressed Rihanna, Paloma Faith and members of the Royal Family in his elaborate and stylish couture hats and bespoke headpieces.
Each piece is created by Atkinson and his team of craftspeople in his East London studio, using couture skills ranging from leatherwork, embroidery and traditional hat-blocking to gold leafing, prop-making and hand-beading. His collections are known for their wit, the unexpected materials and the drama. Piers frequently collaborates with runway designers, including Ashish, Zandra Rhodes, Charlotte Olympia and Bobby Abley, for their Fashion Week presentations.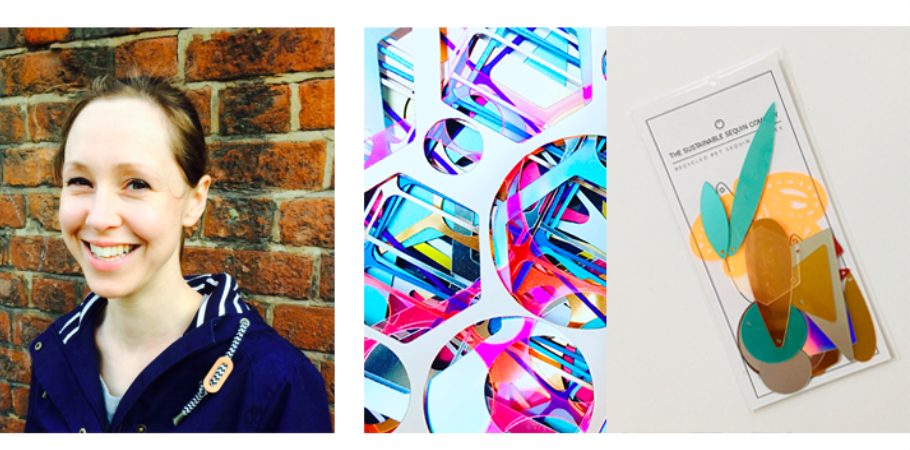 Rachel Clowes Innovator and founder of Sustainable Sequin Company. She produces bespoke, custom-cut sequins from recycled plastic rPET and has organic bio-plastic sequins colored with natural dyes under development. Her sequins surprise and amaze, demonstrating wide range of wonderful varieties. She believes that by offering alternative materials, such as recycled PET and bioplastic, and design and cut service, she not only can reduce waste and reliance on virgin plastic waste, but also inspire more creative use of sequins. You can read brilliant interview with Rachel here: https://www.materialdriven.com/home/2018/5/9/the-future-of-embellishmentthe-sustainable-sequin-company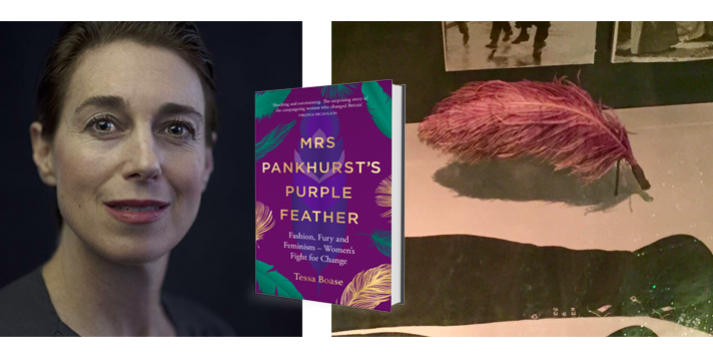 Tessa Boase Social historian in search of invisible women. Author of 'Mrs Pankhurst's Purple Feather (May 2018)' explores the female founders of the Royal Society for the Protection of Birds.
Author of a wonderful book:
Mrs. Pankhurst's Purple Feather; Fashion, Fury and Feminism – Women's Fight for Change
When Mrs. Pankhurst stormed the House of Commons with her militant suffragettes in 1909, she wore on her hat a voluptuous purple feather.
This is the intriguing story behind that feather.
Twelve years before the suffragette movement began dominating headlines, a very different women's campaign captured the public imagination. Its aim was radical: to stamp out the fashion for feathers in hats. Leading the fight to save the birds was a character just as heroic as Emmeline Pankhurst, but with opposite beliefs. Her name was Etta Lemon, and she was anti-fashion, anti-feminist – and anti-suffrage.
Quoting H. Melville:
"We cannot live only for ourselves. A thousand fibers connect us with our fellow men; and among those fibers, as sympathetic threads, our actions run as causes, and they come back to us as effects."
Chair
Panel will be chaired by Aniela Fidler. MA Fashion Futures Student, Kering Sustainable Innovation Award winner curious wanderer in love with 'eureka!' moments @fidler_aniela
Instagram: @t_w_i_n_e_d
With special Thanks to Tim Walker
Event Venue in Courtesy of Elder Street @ No1 Fashion Street & Mbe Studio