A virtual multi-faith Memorial Service for all those affected by bereavement and loss in our Birmingham and Solihull Care Homes
About this event
The service is an opportunity for a shared community remembrance of the people who have died in Birmingham and Solihull Care Homes . To enable us to support each other in our loss and grieve together.
Birmingham St Marys Hospice will be joined by Care Homes Staff, people who have been bereaved, representatives of our many faith organisations and friends from BVSC.
There will be a beautiful musical performance of Earth Song from choral groups across the world.
Bereavement resources will be shared and there will be the opportunity to join a virtual bereavement room for support following the service.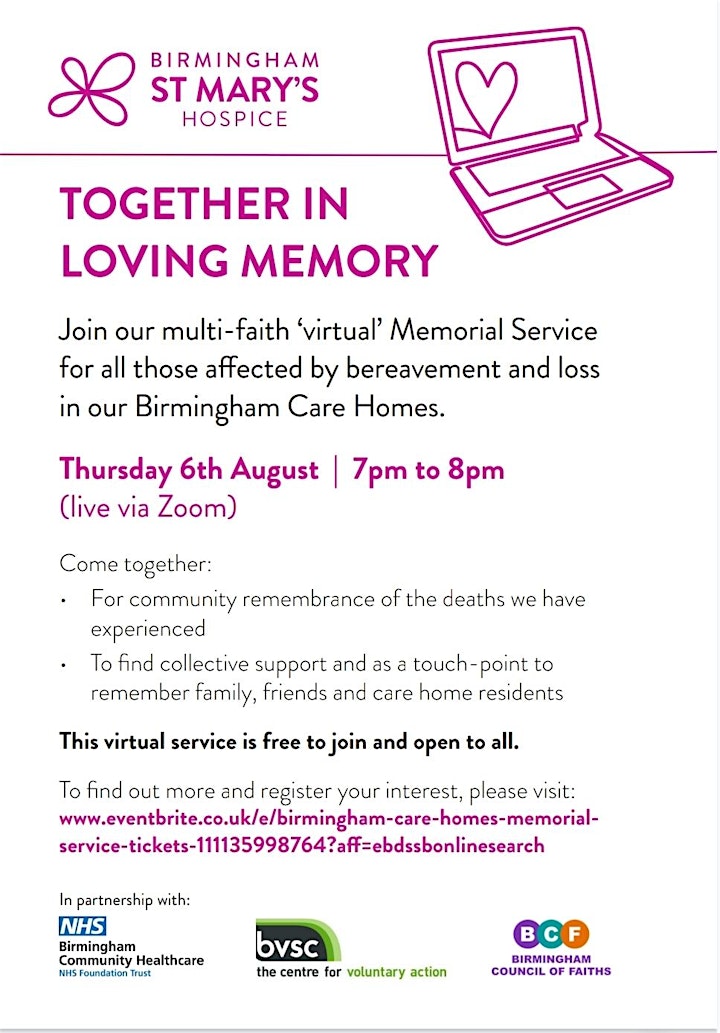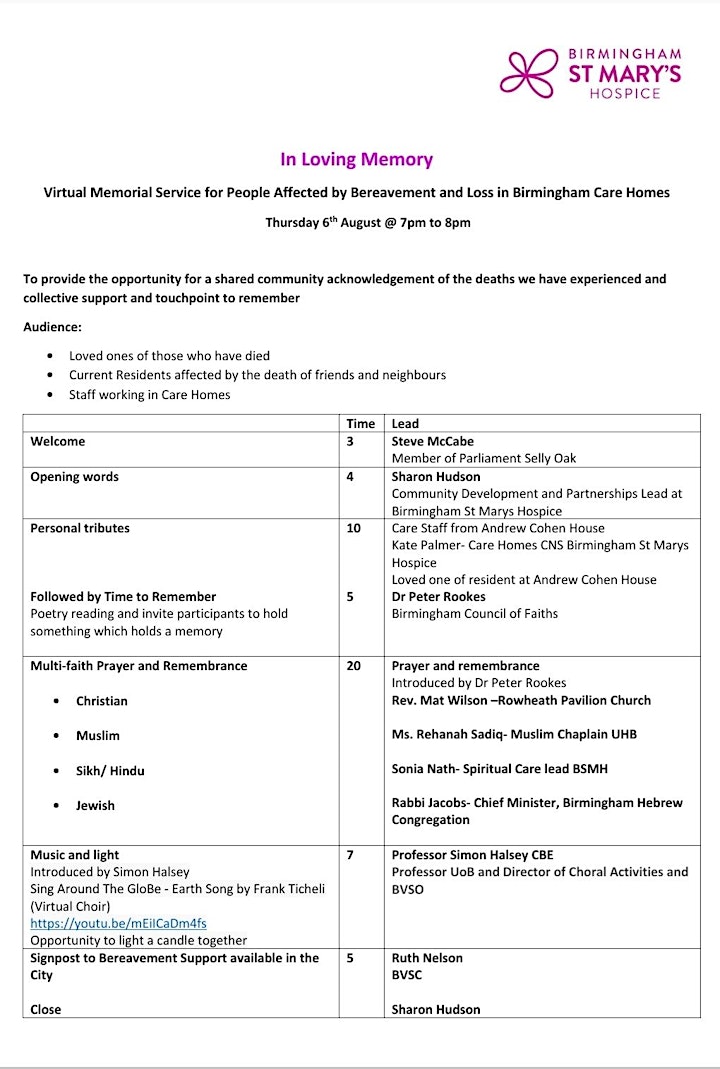 Earth Song by Frank Ticheli
Sing, be, live, see
This dark stormy hour
The wind, it stirs
The scorched Earth cries out in vain
Oh war and power, you blind and blur
The torn heart cries out in pain
But music and singing have been my refuge
And music and singing shall be my light
A light of song, shining strong
Hallelujah, hallelujah
Through darkness and pain and strife
I'll sing, I'll be, live, see