Description
Coffee & Natter friendly & informal business networking returns to the city centre, where we provide the coffee and you provide the natter!

The Pathway2Grow "Coffee & Natter" business networking event is relaxed networking centred around a guest speaker which will involve a presentation on a topic of interest to anyone seeking self-development & personal and business growth. Attendees are given the option of introducing themselves with a one minute intro to the rest of the floor, however, there is absolutely no pressure to do so!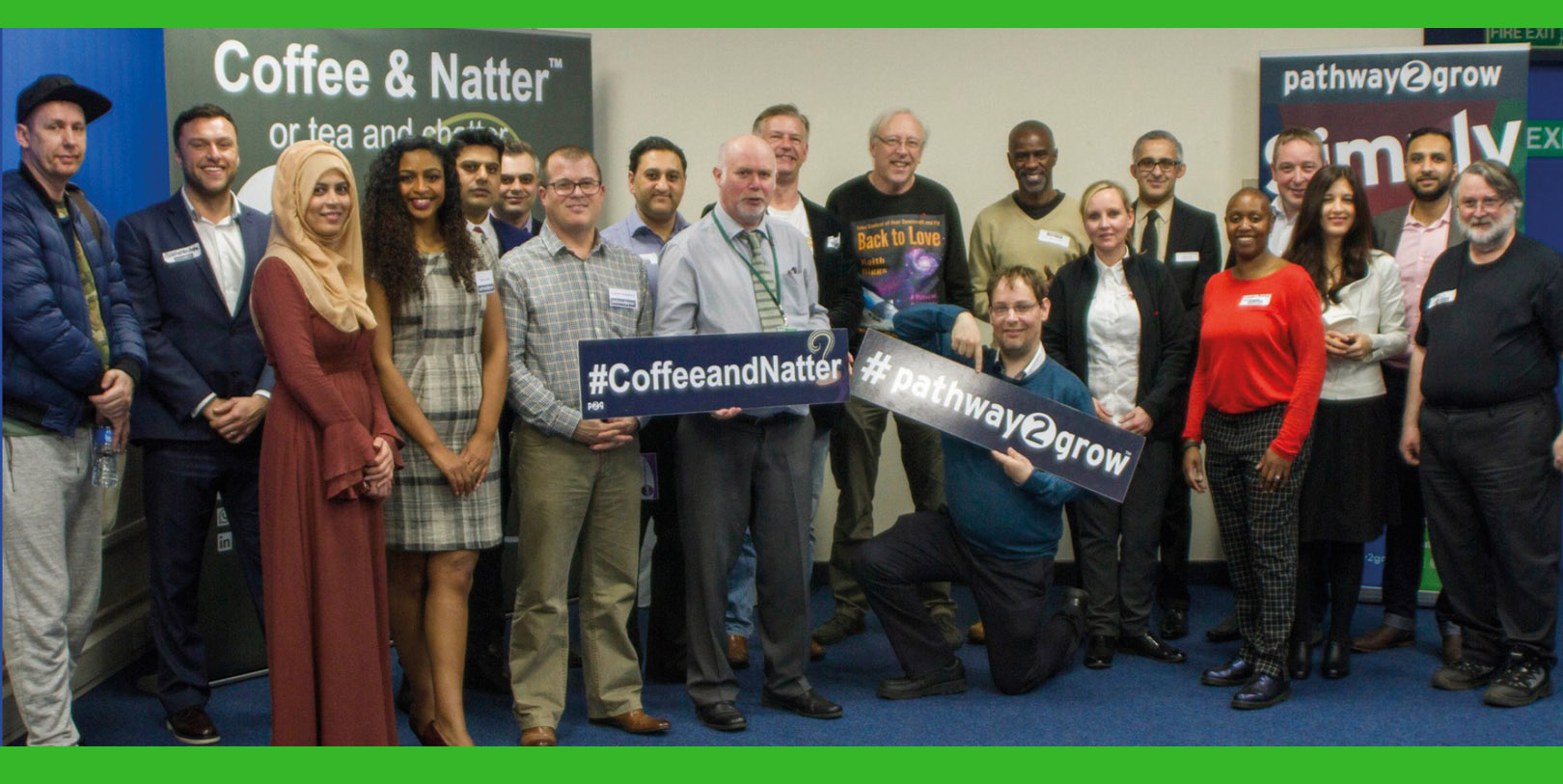 The Agenda for Tuesday 11th September 2018 will be:

13:00 – 13:30 Registration & Networking
13:30 – 14:00 Welcome & Delegate Introductions
14:00 – 14:40 Keynote Speaker - Joe Nagle
14:40 – 15:00 Business Clinic - Share, Discuss & Resolve Business Problems
15:00 – 16:00 Open Networking, Photos and Video Testimonials

Guest Speaker - Joe Nagle
Joe is Innovation Director at The Innovation Beehive. Since he joined The Innovation Beehive in 2013 Joe has worked on projects for Diageo, Majestic Wine, British Gas, BP, Egon Zehnder, Lloyds Banking Group, The World Economic Forum, Shell, McDonald's, Topman and Hearst Magazines UK. In this time he has created new customer service programmes, supported the development of new organisational cultures and even helped to establish a new vehicle for bringing safe and clean energy to the Niger Delta.
Joe began his career in the community development sector. His first major role was securing the future of an inner city community centre through fundraising. He then supported a £3.6m fundraising campaign for a conservation organisation and, before joining The Innovation Beehive, worked on a £300m campaign to raise funds for student support at The University of Oxford. He has also run a country pub, where he introduced a range of cocktails, to mixed response from locals!
Joe will be sharing The Innovation Ecosystem, the four elements which make innovation sustainable in the world's most innovative organisations and helping us explore how we can apply these principles to start up and small businesses.
About Coffee & Natter

Our Event is a no pressure, relaxed environment if you wish to network then fine - if not then come and listen to the speakers. We believe we are an event for non-traditional networkers as well as experienced networkers.

We believe in building an online and an offline community and there are plenty of ongoing opportunities to converse and share with a WhatsApp group (send a message to 07825 751 635), Facebook Group and also on LinkedIn:

https://www.facebook.com/pathway2grow/
https://www.facebook.com/groups/CoffeeandNatter
https://www.linkedin.com/groups/8243224

So come and join us to #Network, #Learn & #Grow!

Regards

Your hosts

Luke Bodin - Coffee & Natter Regional Director (Birmingham City Centre) - @lukebodin

Kasim Choudhry - National Director for Pathway2Grow @choudhry_kasim

and
Safaraz (Saf) - Founder of Pathway2Grow @SafarazAli


P.S. Follow us on @Pathway2Grow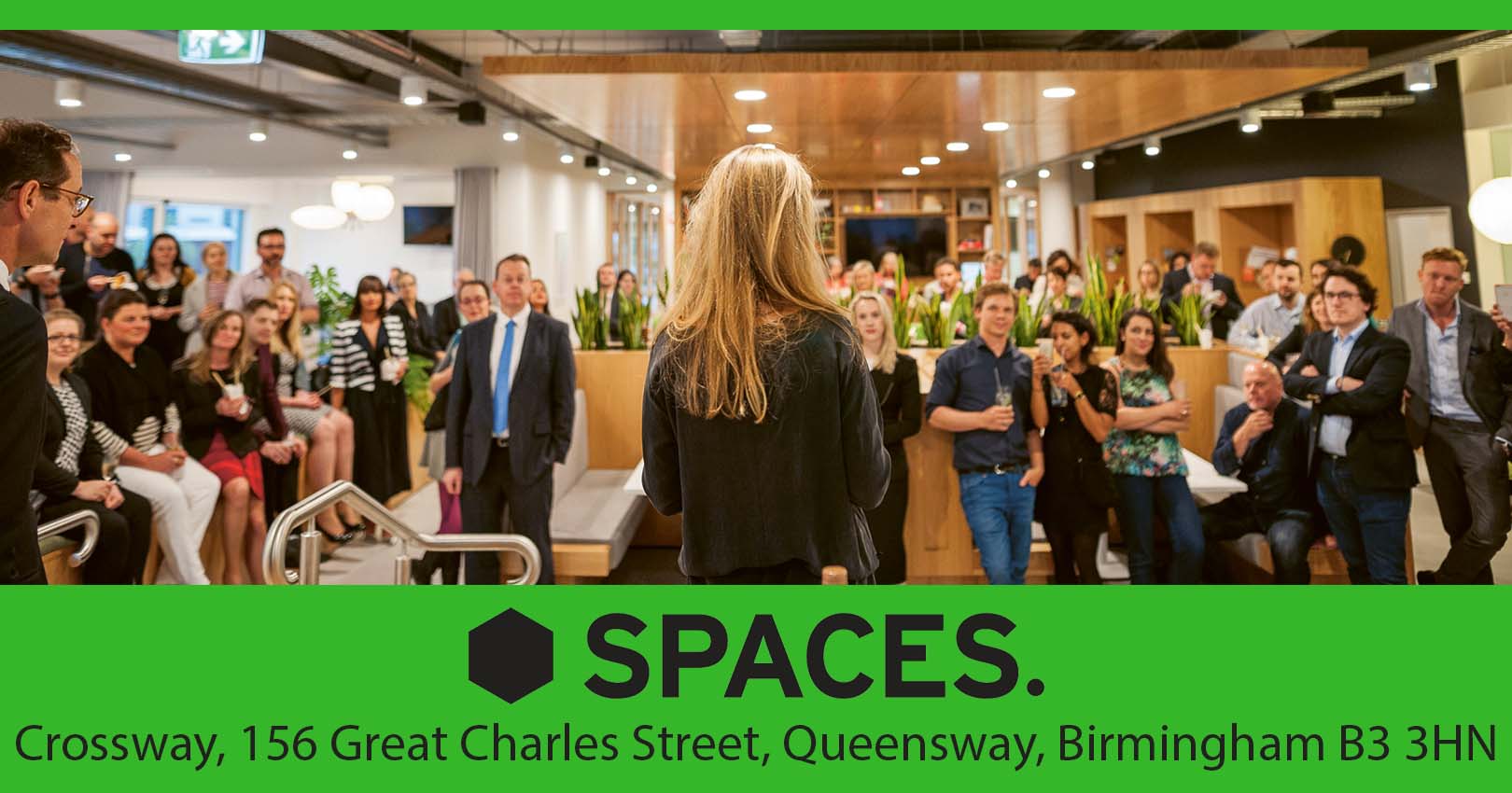 Hosted at Spaces Crossway

Spaces offer flexible office space, coworking space and meeting rooms with admin support in a newly refurbished modern environment in central Birmingham. Located just a few minutes walk from New Street and Snow Hill stations, parking can be located just round the corner on Lionel Street. For more information please contact: reception.crossway@spacesworks.com