Description
After successfully running Coffee & Natter in numerous locations across the country we are hugely excited to announce the launch of our newest event in Birmingham City Centre, With Luke Bodin of BusinessAdapts joining us as Regional Director for central Birmingham. This means we will now be hosting 2 Coffee & Natters in Birmingham monthly, with our other event at Pathway2Grow HQ in Tyseley on the last Wednesday of each month remaining unchanged.


The Pathway2Grow "Coffee and Natter" business networking event is relaxed networking centred around a guest speaker which will involve a presentation on a topic of interest to anyone seeking self-development & personal and business growth. Attendees are given the option of introducing themselves with a one minute intro to the rest of the floor, however, there is absolutely no pressure to do so!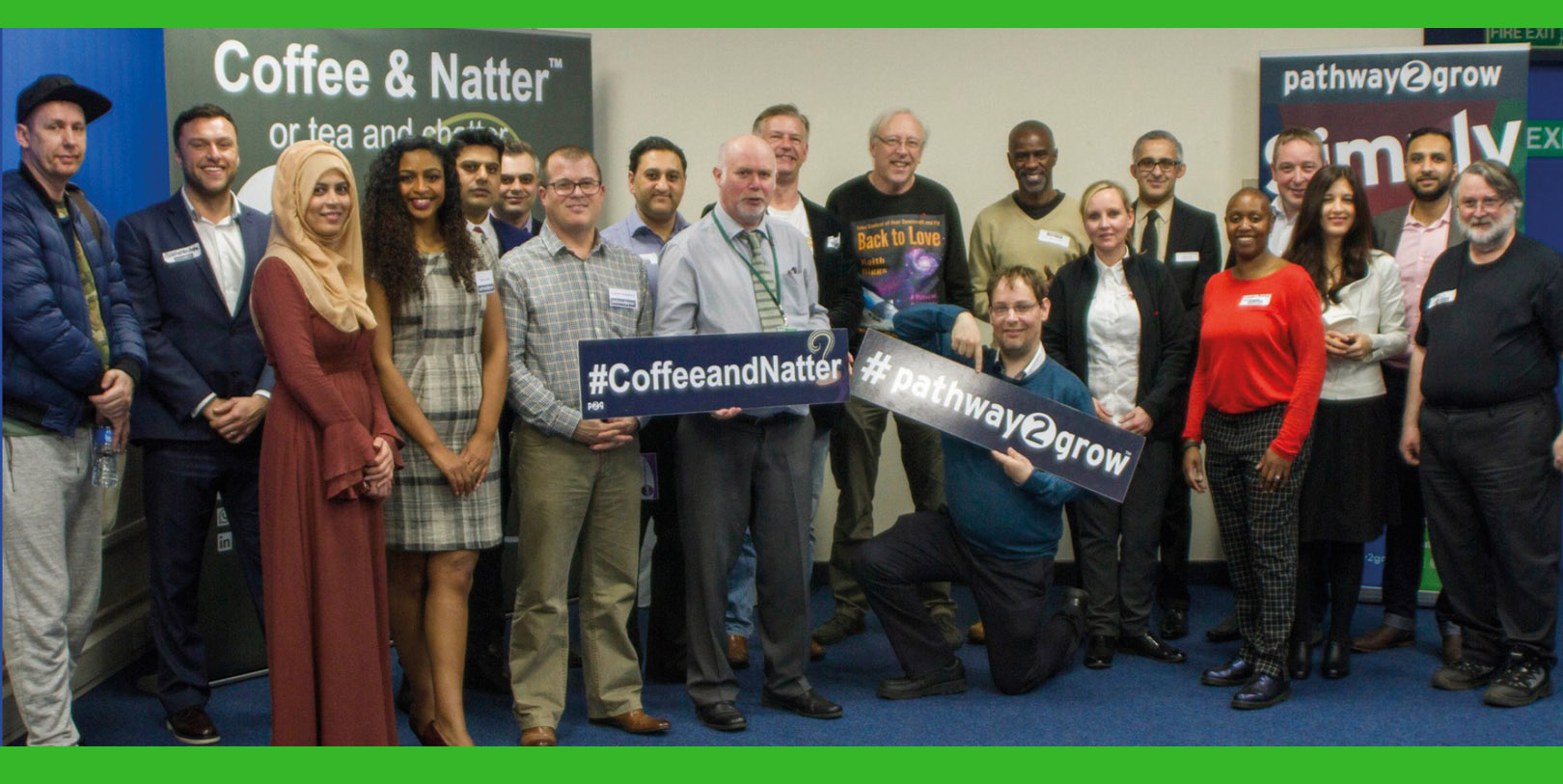 The Agenda for Tuesday 13th March 2018 will be:

13:00 – 13:30 Registration & Networking
13:30 – 14:00 Welcome & Delegate Introductions
14:00 – 14:40 Keynote Speaker - B.D Dalton
14:40 – 15:00 Business Clinic - Share, Discuss & Resolve Business Problems
15:00 – 16:00 Open Networking, Photos and Video Testimonials

Guest Speaker: B.D Dalton
With over 25 years' of expertise in the field, B.D. has carved successful careers in both America & Europe and possesses a genuine passion to launch businesses to the next level. Recognised as one of the top networkers in Birmingham having received the "Connected Award" presented by Switched On.biz, B.D. has been trusted by over 1,500 people to manage their financial futures and goals.
About Coffee & Natter

Our Event is a no pressure, relaxed environment if you wish to network then fine - if not then come and listen to the speakers. We believe we are an event for non-traditional networkers as well as experienced networkers.

We believe in building an online and an offline community and there are plenty of ongoing opportunities to converse and share with a WhatsApp group (send a message to 07825 751 635), Facebook Group and also on LinkedIn:

https://www.facebook.com/pathway2grow/
https://www.facebook.com/groups/pathway2grow/
https://www.linkedin.com/groups/8243224

So come and join us to #NetworkLearnGrow!

Regards

Your hosts

Luke Bodin - Coffee & Natter Regional Director (Birmingham City Centre) - @lukebodin

Kasim Choudhry - National Director for Pathway2Grow @choudhry_kasim

and
Safaraz (Saf) - Founder of Pathway2Grow

P.S. Follow Us on @Pathway2Grow @Choudhry_Kasim and @SafarazAli