Birmingham "Coffee & Natter" - FREE Business Networking Fri 22nd Feb 2019
Description
Join us on the last Friday of each month for Coffee & Natter free business networking in Birmingham, where we provide the coffee and you provide the natter!

The Pathway2Grow "Coffee & Natter" business networking event is relaxed networking centred around a guest speaker which will involve a presentation on a topic of interest to anyone seeking self-development & personal and business growth. Attendees are given the option of introducing themselves with a one minute intro to the rest of the floor, however, there is absolutely no pressure to do so!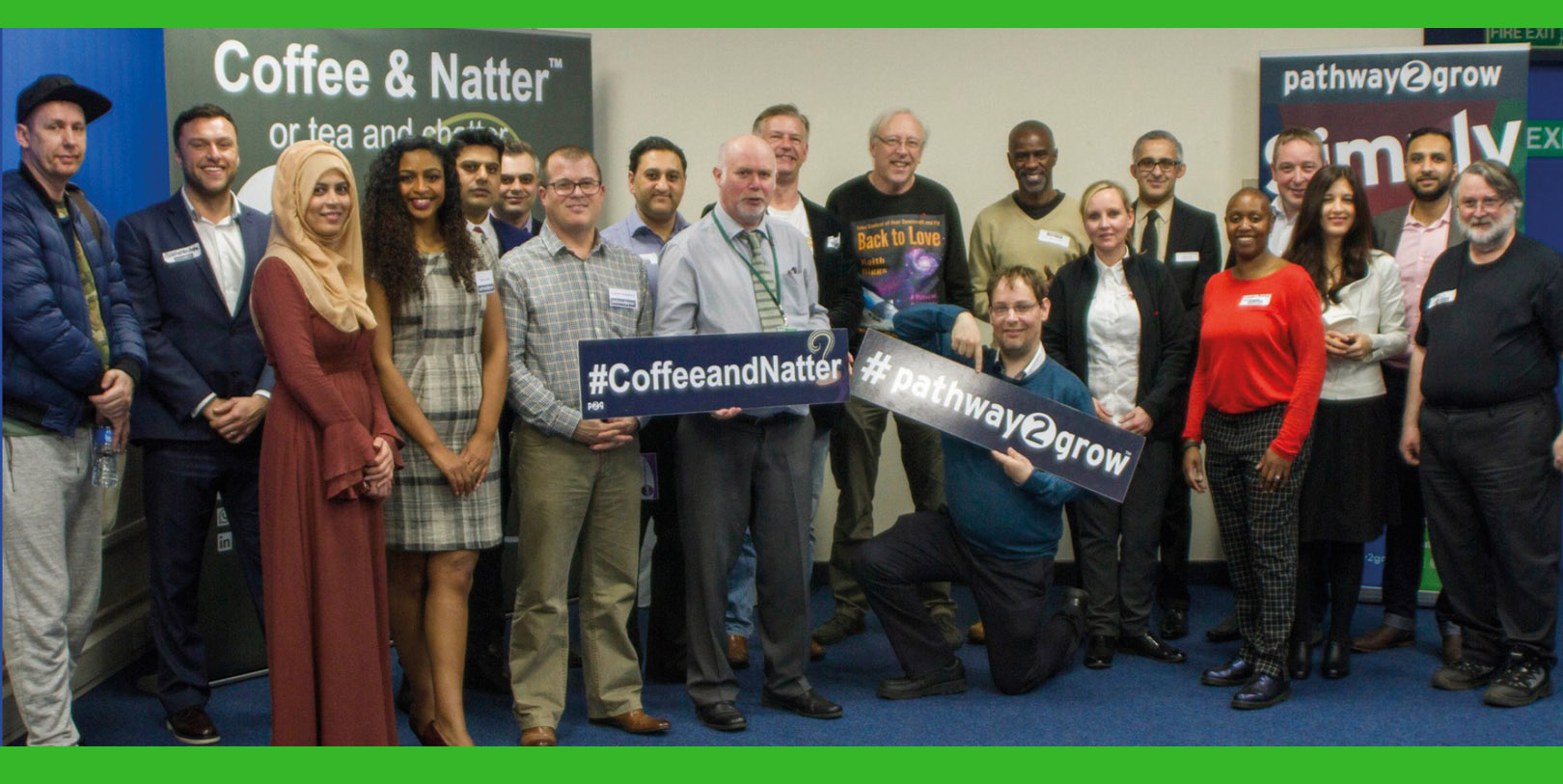 The Agenda for Friday 22nd February 2019 will be:

13:00 – 13:30 Registration & Networking
13:30 – 14:00 Welcome & Delegate Introductions
14:00 – 14:40 Keynote Speaker - May King Tsang - "Tea Note Speaker" & Twitter Strategist
14:40 – 15:00 Business Clinic - Share, Discuss & Resolve Business Problems
15:00 – 16:00 Open Networking, Photos and Video Testimonials

About Coffee & Natter

Our Event is a no pressure, relaxed environment if you wish to network then fine - if not then come and listen to the speakers. We believe we are an event for non-traditional networkers as well as experienced networkers.

We believe in building an online and an offline community and there are plenty of ongoing opportunities to converse and share with a WhatsApp group (send a message to 07583 044 624), Facebook Group and also on LinkedIn:

https://www.facebook.com/pathway2grow/
https://www.facebook.com/groups/pathway2grow/
https://www.linkedin.com/groups/8243224

So come and join us to #Network, #Learn & #Grow!

Regards

Your hosts

Dionne Buckingham-Brown - Coffee & Natter Regional Director (Birmingham) - @DionneB_B
and
Safaraz (Saf) - Founder of Pathway2Grow @SafarazAli


P.S. Follow us on @Pathway2Grow
Hosted at Natwest (RBS Building), 2 St Phillips Place, Birmingha, B3 2RB

Located just a few minutes walk from New Street and Snow Hill stations, parking can be located just round the corner on Lionel Street.
For more information please contact: Dionne Buckingham-Brown dionne@db-b.co.uk