Birmingham Coffee & Natter - Free Business Networking Fri 26th April 2019
Description
Join us on the last Friday of each month for Coffee & Natter free business networking in Birmingham, where we provide the coffee and you provide the natter!

The Pathway2Grow "Coffee & Natter" business networking event is relaxed networking centred around a guest speaker which will involve a presentation on a topic of interest to anyone seeking self-development & personal and business growth. Attendees are given the option of introducing themselves with a one minute intro to the rest of the floor, however, there is absolutely no pressure to do so!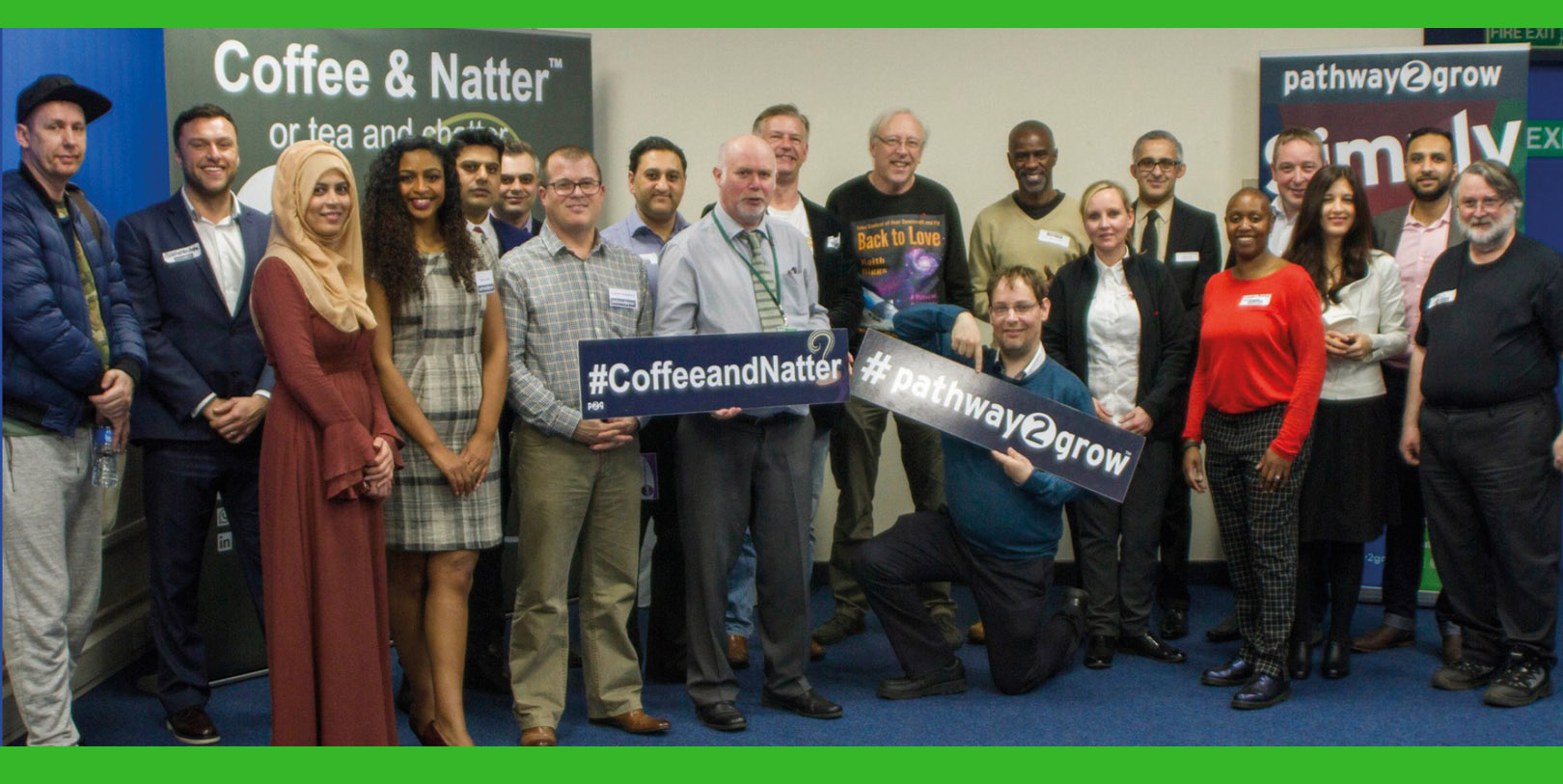 The Agenda for Friday 26th April 2019 will be:

13:00 – 13:30 Registration & Networking
13:30 – 14:00 Welcome & Delegate Introductions
14:00 – 14:40 Keynote Speaker - Jenni Harris "5 Tips to Growing an Online Business"
14:40 – 15:00 Business Clinic - Share, Discuss & Resolve Business Problems
15:00 – 16:00 Open Networking, Photos and Video Testimonials

Keynote Speaker - Jenni Harris "5 Tips to Growing an Online Business and Creating a Passive Income"
As a former Police Sergeant with West Midlands Police Jenni is now a Network Marketer who runs a successful global Health & Wellness business. Jenni is a UK Founding Member after she hit the top of her company in just 6 days. Recognised as a Top Leader within her company for getting her people paid, she has also earned 5 star all expenses paid trips. Outside of business you will find Jenni warbling in a Ladies Barber Shop Chorus as
she has always wanted to sing. Her message always being, "You can achieve anything you put your mind to as long as you have the courage to try".

About Coffee & Natter

Our Event is a no pressure, relaxed environment if you wish to network then fine - if not then come and listen to the speakers. We believe we are an event for non-traditional networkers as well as experienced networkers.

We believe in building an online and an offline community and there are plenty of ongoing opportunities to converse and share with a WhatsApp group (send a message to 07583 044 624), Facebook Group and also on LinkedIn:

https://www.facebook.com/pathway2grow/
https://www.facebook.com/groups/pathway2grow/
https://www.linkedin.com/groups/8243224

So come and join us to #Network, #Learn & #Grow!

Regards

Your hosts

Dionne Buckingham-Brown - Coffee & Natter Regional Director (Birmingham) - @DionneB_B
and
Safaraz (Saf) - Founder of Pathway2Grow @SafarazAli


P.S. Follow us on @Pathway2Grow
Hosted at Natwest (RBS Building), 2 St Phillips Place, Birmingham, B3 2RB

Located just a few minutes walk from New Street and Snow Hill stations
For more information please contact: Dionne Buckingham-Brown dionne@db-b.co.uk