Description
Join us on the last Friday of each month for Coffee & Natter free business networking in Birmingham, where we provide the coffee and you provide the natter!

The Pathway2Grow "Coffee & Natter" business networking event is relaxed networking centred around a guest speaker which will involve a presentation on a topic of interest to anyone seeking self-development & personal and business growth. Attendees are given the option of introducing themselves with a one minute intro to the rest of the floor, however, there is absolutely no pressure to do so!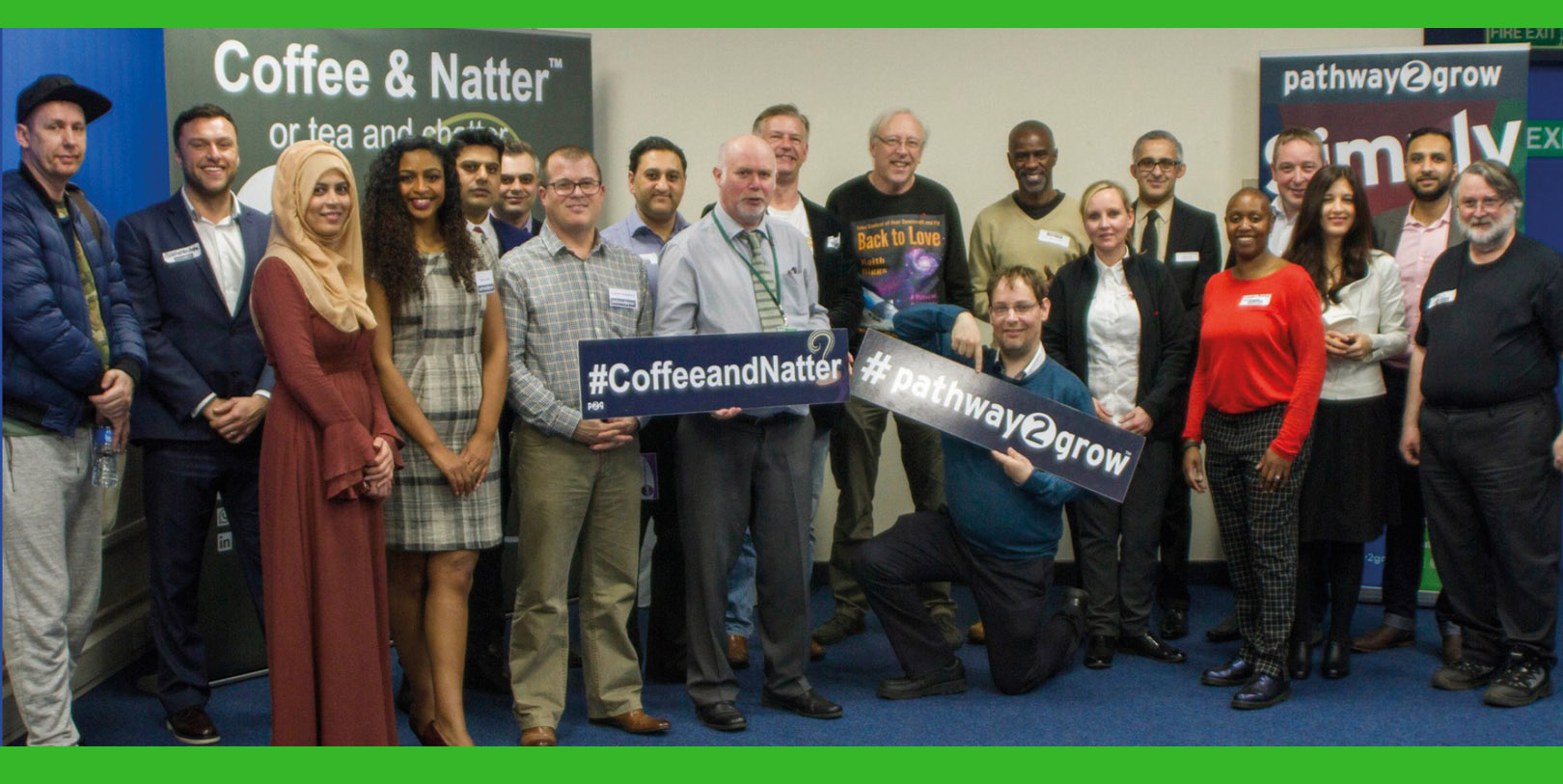 The Agenda for Friday 28th June 2019 will be:

13:00 – 13:30 Registration & Networking
13:30 – 14:00 Welcome & Delegate Introductions
14:00 – 14:40 Keynote Speaker - Julia Leask "Managing Your Cash Flow Properly"
14:40 – 15:00 Business Clinic - Share, Discuss & Resolve Business Problems
15:00 – 16:00 Open Networking, Photos and Video Testimonials

Keynote Speaker - Julia Leask "Managing Your Cash Flow Properly"
Making great profits in your business is one thing, but it's not much comfort if your bank account doesn't reflect those profits. During this presentation Julia will help you:

· Learn the difference between profit and cash surplus in your business
· Learn how the working capital cycle works
· Establish your Cash Conversion Cycle
· Identify the causes of poor cashflow
· Understand the process changes that improve your cashflow
Wife, mother, business professional, award-winner, speaker, author, coach, friend and last but by no means
least dog owner to Odin and Kirby, Julia specialises in turning business owners chaos into cash.
About Coffee & Natter

Our Event is a no pressure, relaxed environment if you wish to network then fine - if not then come and listen to the speakers. We believe we are an event for non-traditional networkers as well as experienced networkers.

We believe in building an online and an offline community and there are plenty of ongoing opportunities to converse and share with a WhatsApp group (send a message to 07583 044 624), Facebook Group and also on LinkedIn:

https://www.facebook.com/pathway2grow/
https://www.facebook.com/groups/pathway2grow/
https://www.linkedin.com/groups/8243224

So come and join us to #Network, #Learn & #Grow!

Regards

Your hosts

Matthew Jenkins - Natwest Growth Enabler - @MattCJenkins21
Kasim Choudhry - Pathway2Grow National Director - @Choudhry_Kasim
and
Safaraz (Saf) - Founder of Pathway2Grow @SafarazAli


P.S. Follow us on @Pathway2Grow
Hosted at Natwest, 2 St Phillips Place, Birmingham, B3 2RB

Located just a few minutes walk from New Street and Snow Hill stations
For more information please contact: Kasim.Choudhry@pathwaygroup.co.uk