Description
Hello All
Join me Ian J Preston on the last Wednesday of every month for Coffee & Natter FREE BUSINESS NETWORKING, where we provide the coffee and you bring the natter.


The Pathway2Grow "Coffee and Natter" business networking event is relaxed networking centred around a guest speaker which will involve a presentation on a topic of interest to anyone seeking self-development & personal and business growth. Attendees are given the option of introducing themselves with a one minute intro to the rest of the floor, however, there is absolutely no pressure to do so!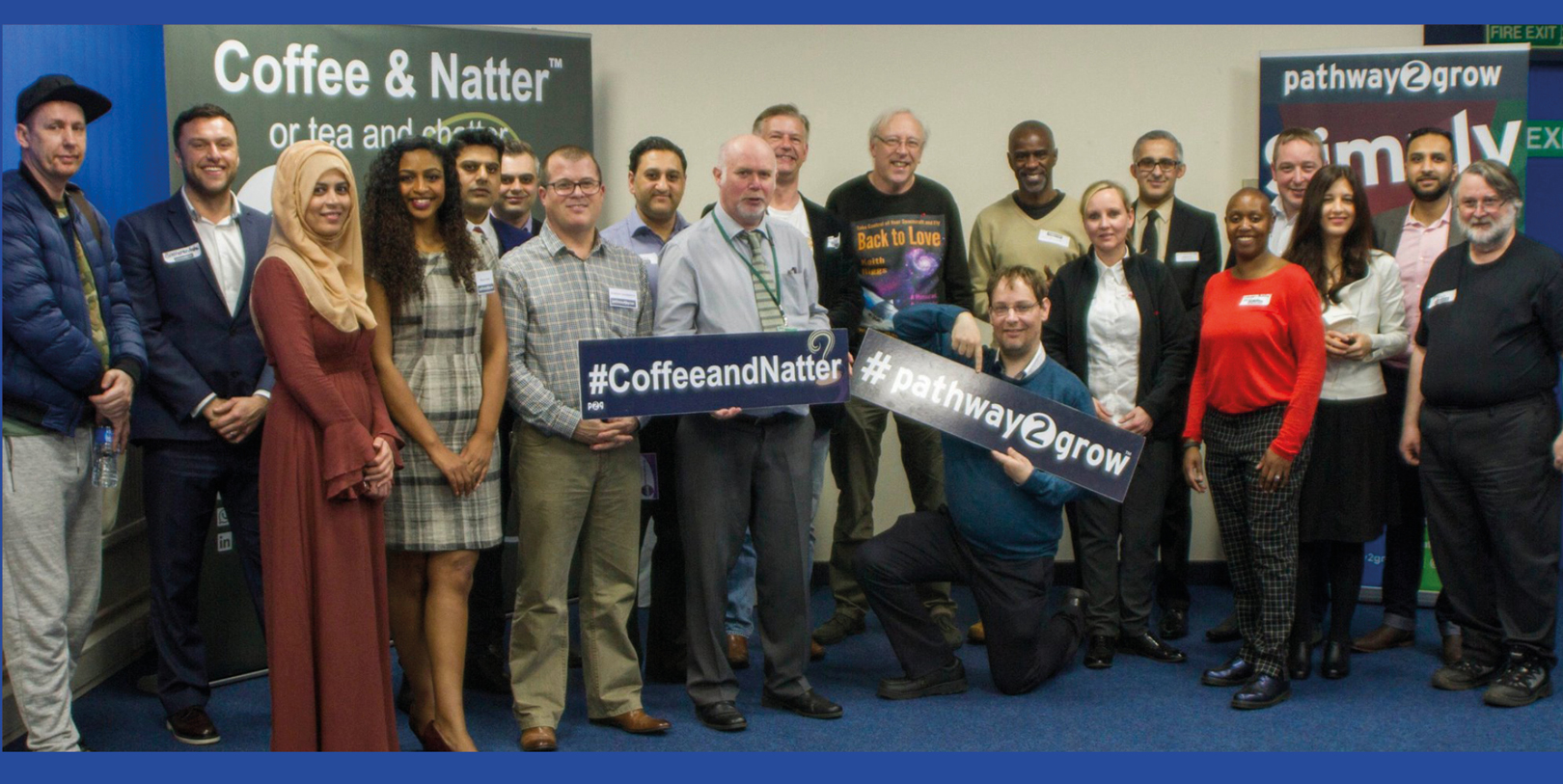 The Agenda for Wednesday 28th February will be:

13:00 – 13:30 Registration & Networking
13:30 – 14:00 Welcome & Delegate Introductions
14:00 – 14:40 Keynote Speaker - Leon Streete
14:40 – 15:00 Business Clinic - Share, Discuss & Resolve Business Problems
15:00 – 16:00 Open Networking, Photos and Video Testimonials

Guest Speaker - Leon Streete "Why BUSINESS OWNERS Need To Stop Their Marketing Now! And The 3 Secret Steps You're Missing, So You Can Fix It Immediately"
Leon Streete is known as the "Lead Generation Coach" and Founder of Business Owner Elevation, a company formed to help businesses create 6-7 figure marketing campaigns. Are you a Traditional Businesses, Coach or Consultant – stuck with the often miss-understood subject of "Marketing?" You're not alone.
This is where Leon will help you. I break down all of the things that work and the tactics that don't. I remove the hype around the big social media platforms and show you the drop dead simple strategic approach so you can create wildly successful marketing campaigns.
"My passion is marketing" born out of my ability to communicate with people, and it's through this skill I regularly create free content for my community and interview top entrepreneurs as an "Award Winning" Podcast host. If you're wondering if this is for you, let me save you the time thinking – "YES, let's go do this!"
Here's the reality, there's so much mis-information given out for free about what works from people who don't actually know what works and give advice based on opinion – not experience or results. This leads to people recommending you to "Try this, do that, social media this, marketing funnels that. Promises they can't keep and expectations you'll never achieve..."
And this is the problem!
With 20 years' experience in the online marketing industry, Award winning - Leon Streete will reveal…
> How Business Owners Can Create a Marketing system that cuts through mediocre marketing tactics and results that have run riot and hold you back
> Discover the strategic approach to seducing cold leads into seeing you as the only solution to their problem in the fastest possible way that every business can use – but only a small percentage do
> Learn the exact steps to driving consistent leads into your business that takes you beyond your competition and results in bigger sales for you, no matter the economic climate.
About Coffee & Natter

Our Event is a no pressure, relaxed environment if you wish to network then fine - if not then come and listen to the speakers. We believe we are an event for non-traditional networkers as well as experienced networkers.

We believe in building an online and an offline community and there are plenty of ongoing opportunities to converse and share with a WhatsApp group (send a message to 07825 751 635), Facebook Group and also on LinkedIn:

https://www.facebook.com/pathway2grow/
https://www.facebook.com/groups/pathway2grow/
https://www.linkedin.com/groups/8243224

So come and join us to #NetworkLearnGrow!

Regards

Your hosts

Ian Preston - Coffee & Natter Regional Director (Birmingham) - @ianjpreston57

Kasim Choudhry -National Director for Pathway2Grow
and
Safaraz (Saf) - Founder of Pathway2Grow

P.S. Follow Us on @Pathway2Grow @Choudhry_Kasim and @SafarazAli