Description
Hello All
Join me Ian J Preston on the last Wednesday of every month for Coffee & Natter FREE BUSINESS NETWORKING, where we provide the coffee and you bring the natter.


The Pathway2Grow "Coffee and Natter" business networking event is relaxed networking centred around a guest speaker which will involve a presentation on a topic of interest to anyone seeking self-development & personal and business growth. Attendees are given the option of introducing themselves with a one minute intro to the rest of the floor, however, there is absolutely no pressure to do so!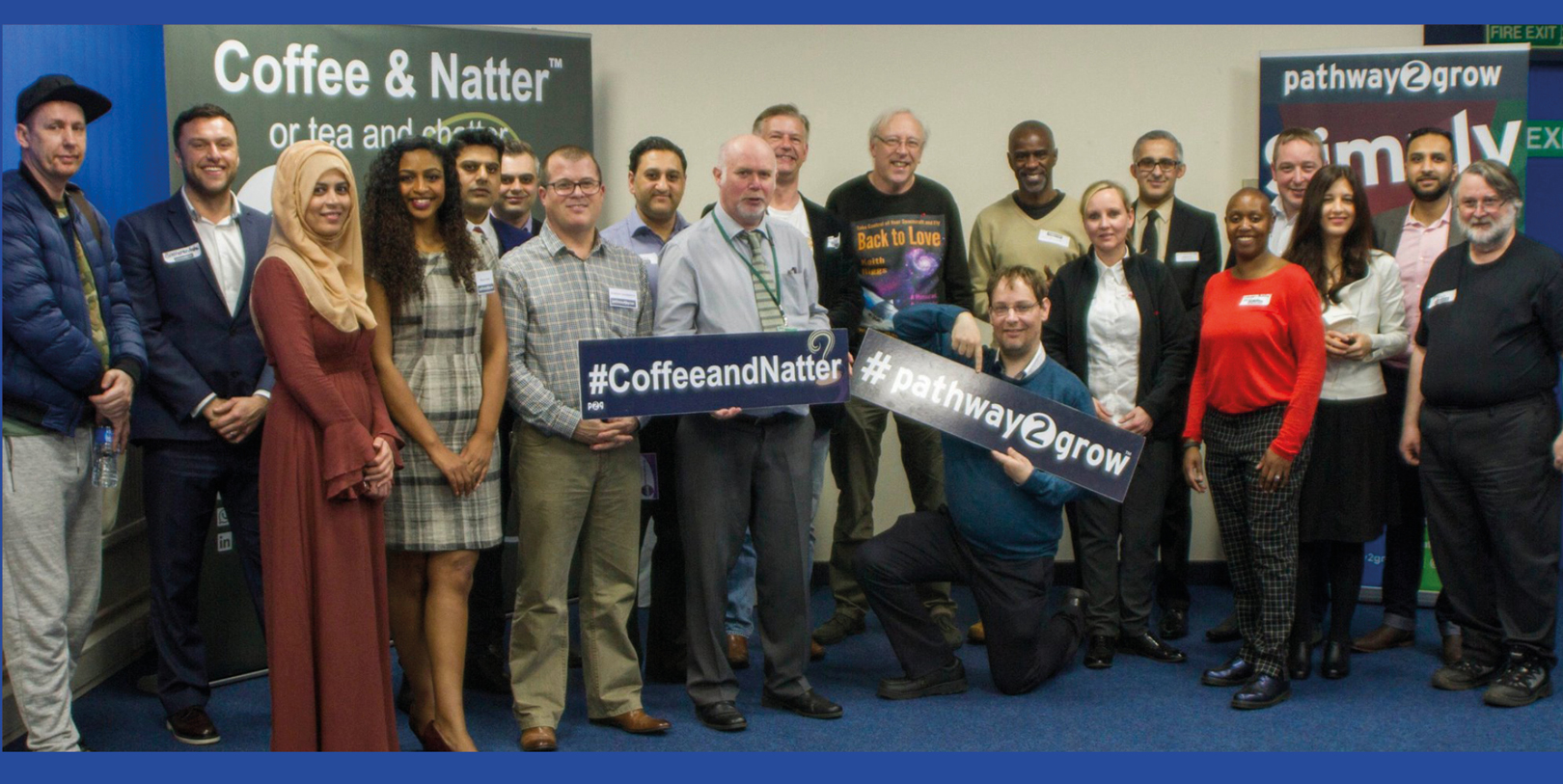 The Agenda for Wednesday 28th March will be:

13:00 – 13:30 Registration & Networking
13:30 – 14:00 Welcome & Delegate Introductions
14:00 – 14:40 Keynote Speaker - Jackie Handy
14:40 – 15:00 Business Clinic - Share, Discuss & Resolve Business Problems
15:00 – 16:00 Open Networking, Photos and Video Testimonials

Guest Speaker - Jackie Handy

Jackie has supported hundreds of individuals in numerous organisations around the world in accelerating performance. Through her corporate training and consultancy work, as well as own personal development journey, She has developed a deeper understanding of human behaviour and why we do what we do. Through practical research, inner reflection and personal experience, she now believes she has found the missing link between that which we desire and that which we achieve.
"My presentation will focus on the fact that in today's society we focus so heavily on setting goals that we sometimes forget what they are for. We consider less how they will inspire us and how much we really want them. Instead we just set them because that's what we're supposed to do.
We'll explore the reasons traditional goals don't work and what are necessary additions to ensure we achieve the outcomes we truly desire. I'll be highlighting the link between goal-setting, wider purpose and personal values, as well as explaining how my SMARTASS model can help to bridge the gap. I'll also connect the messages to show how this model can support personal and corporate coaching and leadership and how it can support employee engagement."
Jackie Handy - www.runwayglobal.co.uk
About Coffee & Natter

Our Event is a no pressure, relaxed environment if you wish to network then fine - if not then come and listen to the speakers. We believe we are an event for non-traditional networkers as well as experienced networkers.

We believe in building an online and an offline community and there are plenty of ongoing opportunities to converse and share with a WhatsApp group (send a message to 07825 751 635), Facebook Group and also on LinkedIn:

https://www.facebook.com/pathway2grow/
https://www.facebook.com/groups/pathway2grow/
https://www.linkedin.com/groups/8243224

So come and join us to #NetworkLearnGrow!

Regards

Your hosts

Ian Preston - Coffee & Natter Regional Director (Birmingham) - @ianjpreston57

Kasim Choudhry -National Director for Pathway2Grow
and
Safaraz (Saf) - Founder of Pathway2Grow

P.S. Follow Us on @Pathway2Grow @Choudhry_Kasim and @SafarazAli