Description
Hello All
Join me Ian J Preston on the last Wednesday of every month for Coffee & Natter FREE BUSINESS NETWORKING, where we provide the coffee and you bring the natter.


The Pathway2Grow "Coffee and Natter" business networking event is relaxed networking centred around a guest speaker which will involve a presentation on a topic of interest to anyone seeking self-development & personal and business growth. Attendees are given the option of introducing themselves with a one minute intro to the rest of the floor, however, there is absolutely no pressure to do so!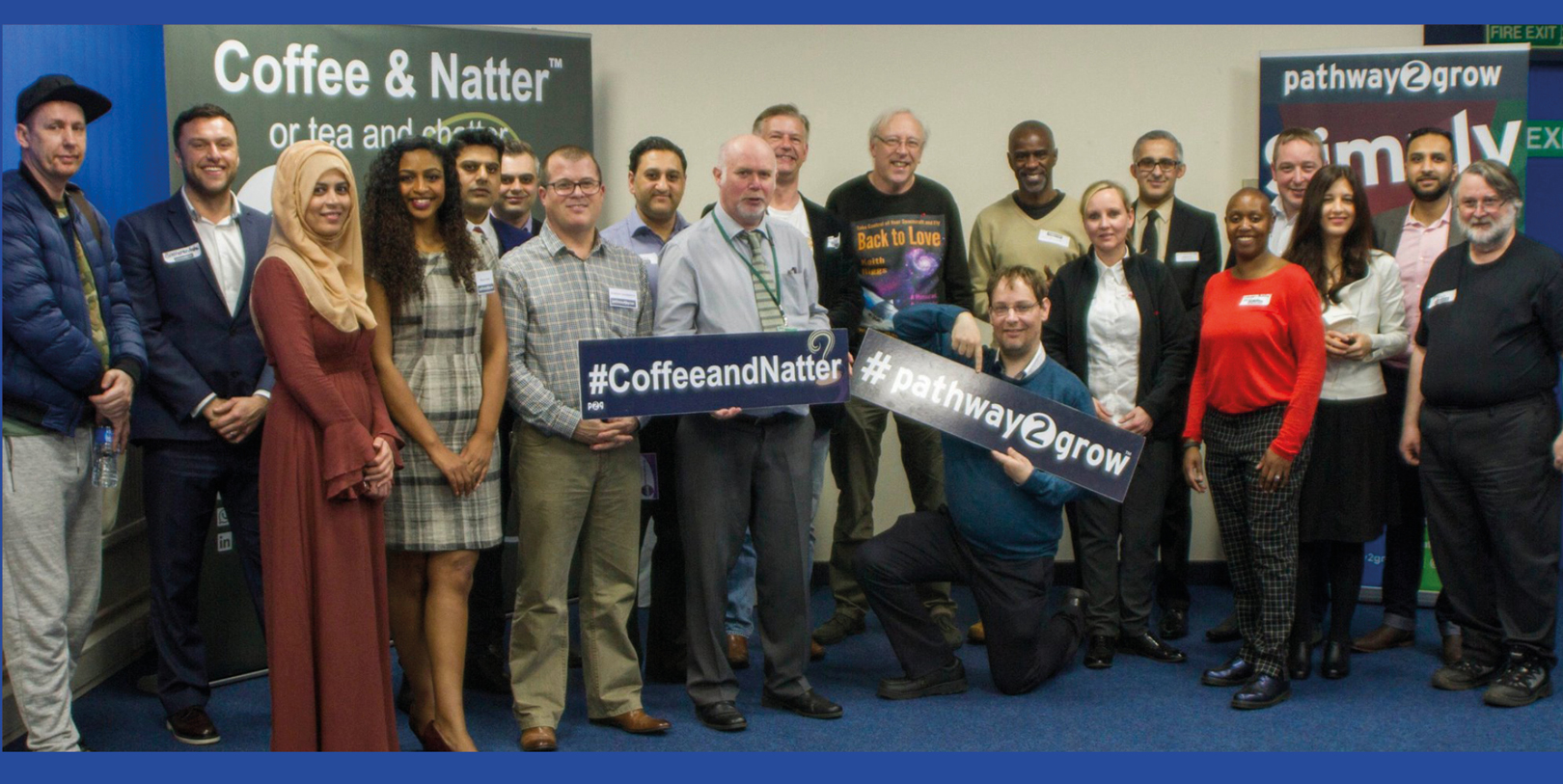 The Agenda for Wednesday 31st January will be:

13:00 – 13:30 Registration & Networking
13:30 – 14:00 Welcome & Delegate Introductions
14:00 – 14:40 Keynote Speaker - Jo Driver
14:40 – 15:00 Business Clinic - Share, Discuss & Resolve Business Problems
15:00 – 16:00 Open Networking, Photos and Video Testimonials

Guest Speaker - Jo Driver
Jo has a genuine passion for helping entrepreneurs, small businesses and startups to beat procrastination, focus on key strategies and to have their best business year ever. Having run her own successful training business and a qualified Neuro-Linguistic Programming (NLP) Practitioner, she uses her skills and experience to help produce dramatic shifts in people's thinking, decision making, and attitude to life and work. Jo will be discussing why failure happens, providing a three-step formula to help beat procrastination and to have a positive life & living it. Make 2018 your best year your ever!
About Coffee & Natter

Our Event is a no pressure, relaxed environment if you wish to network then fine - if not then come and listen to the speakers. We believe we are an event for non-traditional networkers as well as experienced networkers.

We believe in building an online and an offline community and there are plenty of ongoing opportunities to converse and share with a WhatsApp group (send a message to 07825 751 635), Facebook Group and also on LinkedIn:

https://www.facebook.com/pathway2grow/
https://www.facebook.com/groups/pathway2grow/
https://www.linkedin.com/groups/8243224

So come and join us to #NetworkLearnGrow!

Regards

Your hosts

Ian Preston - Coffee & Natter Regional Director (Birmingham) - @ianjpreston57

Kasim Choudhry -National Director for Pathway2Grow
and
Safaraz (Saf) - Founder of Pathway2Grow

P.S. Follow Us on @Pathway2Grow @Choudhry_Kasim and @SafarazAli