Description
Building your Employer Brand
1. Building your Employer Brand by Simply Telling your Organisation's Story
How small companies are able to compete with large multi-nationals when marketing their organisation to prospective employees and "telling their story".
How to design an employer brand marketing strategy that can deliver measurable benefits even with only 30 mins input per month.
Finding your own story and identifying similar organisations to follow and gain inspiration from.
Measuring your success and improving your strategy.
2. Managing your Employer Reputation on Glassdoor & Indeed
The differences & similarities of Glassdoor & Indeed.
How to find, claim and set up your company page on Glassdoor & Indeed.
Best practice for encouraging positive reviews.
How to respond to positive and negative reviews.
---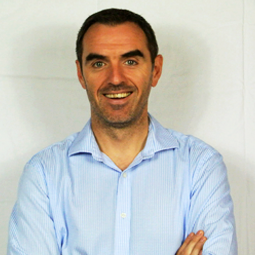 Your Trainer

Adrian McDonagh founded EasyWeb Recruitment in 2005. He oversees the training and technology teams at EasyWeb. His formal job title is "Chief Ideas Officer" which probably says more about his personality than what his job entails. The best explanation we could get from him was "Part-time trainer, part-time product manager, part-time business owner, full-time online recruitment ninja" – make of that what you will.
Click here to view Adrian's Linkedin Profile
Click here to read recent feedback about this event
---
Who Should Attend?
Our free workshops & webinars are for HR Professionals and in-house recruiters at UK based organisations. Unfortunately we cannot accommodate attendees from other business areas. We regret that our events are not open to recruitment consultants, RPOs or Job Boards (Includes internal HR / Recruitment departments).
If you wish to attend but are not a HR professional or in-house recruiter please contact us and you can be added to a reserve list in case of cancellations or extra spaces.

---
Further Information
Since 2009, EasyWeb Group have been running free online recruitment workshops & webinars training over 1,000 HR Professionals & in-house recruiters every year. Our events offer the chance to begin your online recruitment journey or up your current knowledge of a variety of subjects including job boards, LinkedIn, Employer Brand to name a few.
EasyWeb Group provides a range of recruitment solutions that include:
---
Terms & Conditions:
This workshop is exclusively for HR professionals and in-house recruiters at UK based organisations. We regret that recruitment consultants or those who work for a recruitment agency, RPO or Job Board (within any department) are not eligible to attend. If you are unsure whether you should attend please contact info@easywebtraining.com for clarification.
There are two types of tickets available for this workshop. If you are an HR professional or in-house recruiter for a UK based organisation that has under 5000 employees, you are eligible for a free ticket. If you work for an organisation with over 5000 staff, we do require a payment of £100 and you should select the paid for option when registering for this event.
In very rare circumstances the event may be cancelled, postponed or the venue changed. We will endeavour to contact you by telephone and email, it is therefore imperative that you provide the correct information. Failure to provide all the details we require on the registration form may result in your booking being cancelled.
By registering for this event you agree to be added to EasyWeb Group's mailing list. If you would prefer not to receive emails about EasyWeb Group's services and free training events you can unsubscribe at any time.
---
Data Protection Act (1998)
Please note the personal information provided by you will be held on a database by EasyWeb Recruitment (a trading style of Verticality Ltd) in accordance with the Data Protection Act 1998. Data may be shared with the selected partners for the event that you are attending however we will not disclose personal data that you have provided to any other third party and the information you supply to us will only be used by EasyWeb Recruitment and selected partners to contact you regarding training/events or our other services.