Birmingham Forex Traders Social + Brokers Meet & Greet
Description
Birmingham Forex, Indices, Commodities & Options Traders Social + Brokers Meet & Greet @ The Holiday Inn Hotel Birmingham City Centre
We have a private area reserved by the bar on the ground floor.
Unique Opportunity: This is a quarterly traders social event at which you will get to meet and speak with our partner brokers face-to-face in an informal setting, where you can pick their brains, ask them everything you've ever wanted to know about the industry and how it works, give them your "wish list", and help them to develop the products and services you would like to see.
No Sales: This is a social not a sales event, so you will not be sold to ! There will be broker staff on hand to answer your technical and account questions and generally assist you in any way they can, but the primary reason they are sponsoring TradingHUB and attending our events is to give you, our members, a chance to get to know them, to put a human face to the brand, and enable you to take an informed decision as to which broker you should appoint.
TradingHUB Transparency: TradingHUB nor any of its staff have any affiliate or IB links with any broker whatsoever so has no conflict of interests with our members. Unlike other people/sites/groups we could mention we feel it is unfair to attempt to make money from our members by "recommending" any individual broker, and as such we will not do so. Instead TradingHUB in all its forms is financed entirely by advertising, and will remain so.
We look forward to seeing you all!

Please take a moment to visit our partner broker websites and industry partners: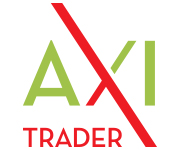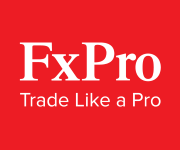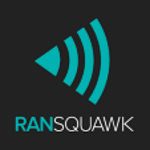 Please review their offerings and, most importantly, let us know what you think as your feedback is important to us and the rest of our retail trading community.
Unique opportunity: This is a unique event that only comes around once every three months so come along, ask questions, and help our partner brokers to develop the products and services you need.
We look forward to seeing you all again.
Charles Clifton (Forex Trader) and the TradingHUB team.
__________________________________________________________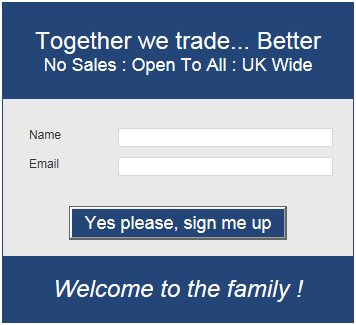 Charles Clifton (Forex Trader) and the TradingHUB team.
TradingHUB HQ: Create Centre, Smeaton Road, Bristol BS1 6XN
w: www.TradingHUB.co.uk e: info@TradingHUB.co.uk
Fb: www.facebook.com/TradingHUBcouk
Date and Time
Location
Holiday Inn Hotel Birmingham City Centre
Smallbrook
Queensway
Birmingham
B5 4EW
United Kingdom