Network, Learn & Grow with other professional women from across the Midlands. Join us to celebrate #IWD2020
About this Event
Join us at Metro Bank in Birmingham for Samosa Saturday, free business networking for professional women from Pathway2Grow. After a fantastic SOLD OUT event in January we are excited to announce our 2nd event of 2020 in celebration of International Women's Day! Attendees are invited to network over complimentary samosas before a high-quality presentation from a Guest Speaker on a topic of interest to any business owner, freelancer or entrepreneur. Delegates are encouraged to introduce themselves to the group via a 60-second pitch (however there is absolutely no pressure to do so).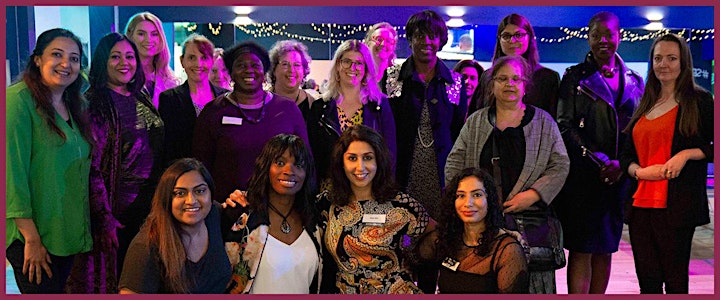 Agenda for Saturday 7th March 2020 will be:
14:30 – 15:00 Registration & Open Networking over Samosas
15:00 – 15:30 Welcome & Delegate Introductions
15:30 – 16:00 Dr Lizzy Bernthal "Tools and techniques to overcome your inner war zone to have your best day"
16:00 - 16:30 Dr Aishah Iqbal "Ninja tips on growing your business with minimal time"
16:30 - 17:00 More open networking

Dr Lizzy Bernthal "Tools and techniques to overcome your inner war zone to have your best day"
Lizzy is a highly motivated, experienced facilitator, coach andmentor. She has a wide health, professional management, leadership, research, tertiary education and operational portfolio in UK and abroad. Her experience of working in the most challenging of environments in different cultures in UK and abroad including 25 years serving in the British Army enables her to develop rapport quickly with all types of working groups from executives to the most junior member.
She is passionate to support individuals, teams and organisations to release their potential through one to one coaching and group workshops. She does this by developing bespoke programmes to share tools and techniques to support individuals to overcome their inner war zone to find their victorious self. This may include combatting their self-limiting beliefs, enhance their communication and so be empowered to be their authentic best version of themselves. This enhances their psychological resilience, well-being, leadership, and ethical decision making for their own development as well as to benefit their teams and organisation. She also empowers individuals by supporting them to set up their business investing in their health through a rebalancing nutrition programme - healthy living inside and out. She has published widely and has been an invited speaker at numerous international conferences and seminars.
Dr Aishah Iqbal "Ninja tips on growing your business with minimal time"
Aishah is a paediatric doctor, personal trainer and weight loss coach. She works with busy professional women to help them achieve their weight loss goals without following crash diets or spending hours in the gym. She brings together her medical knowledge and experience in the fitness industry to guide women through a transformational journey backed by science.
About Pathway2Grow
Founded in 2012, Pathway2Grow is a networking organisation that hosts 100+ events annually. We provide an informal environment for delegates to expand their professional network, gain knowledge and grow their business. Our events are all ran by independent business owners who host regular networking events as a means of building a community around their business and positioning themselves as leaders in their local area. If you are interested in running an event with Pathway2Grow please send an email to: kasim.choudhry@pathwaygroup.co.uk
We believe in building an online and offline community and there are plenty of ongoing opportunities to converse and share with a Facebook Group, WhatsApp group (send a message to 07583 044 624 to join) as well as our monthly meets.
So come and join us to Network, Learn & Grow!
Kind Regards
Nina Virk - Regional Director for Pathway2Grow (@GrowandGloCoach)
#SamosaSaturday #Pathway2Grow #IWD2020 #EachForEqual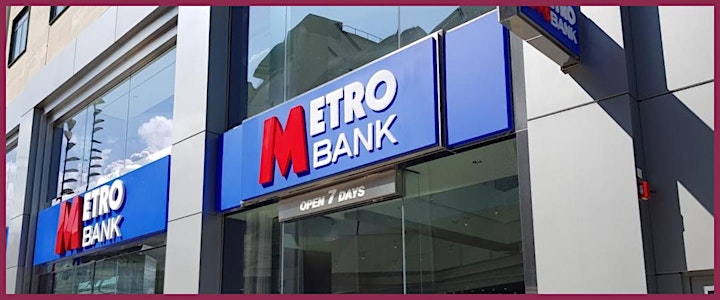 Our venue is kindly provided by Metro Bank
Metro Bank first opened its doors in the summer of 2010, the first high street bank to open in the UK in over 100 years.
Every store is open 7 days a week, and from 8am–8pm on weekdays. No need to book an appointment, just walk in at a time that is right for you.
Metro Bank in offering their business customers an expert and personal level of service, from sole traders to international corporates.