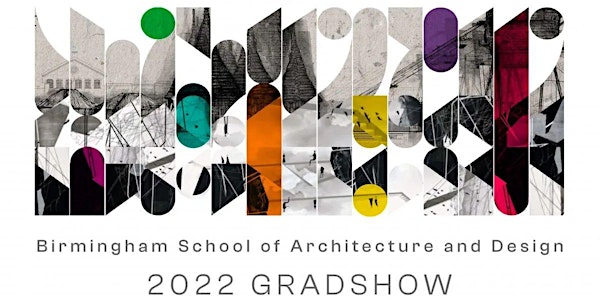 Birmingham School of Architecture & Design: Private View & Awards Night
Location
The Parkside Building
Cardigan Street
Birmingham
B4 7RJ
United Kingdom
Come celebrate with us and see the exciting new talent emerging from BSoAD's graduating cohort of 2022!
About this event
It's that time of year that the Birmingham School of Architecture and Design come together to celebrate all of the students and their work with our awards night.
We have a host of exciting events running throughout the evening including the launch of the Inspired Festival Website showcasing the BSoAD student work.
We really hope you can join us as we usher the class of 2022 into the next phase of their professional life.
Details of the event: https://bsoad.bcu.ac.uk/private-view/
That's not all, make sure to check out the BSoAD Big City Takeover and Family Day on the 11th of June as part of Inspired Festival !
BCU is taking over the city; launching The 'Big City Takeover' will be a large-scale presentation of industry and staff selected student work featured on Billboards, Ad-Vans and signage across Birmingham; including the Grand Central Media Eye. The Big City Takeover opens on the 11th of June with the biggest showcase (including mobile digital billboard vans roaming the city) and closes on the 25th.