Description
Join our fun tour of Birmingham's startup hotspots. We'll take you on a journey to visit some of Birmingham's most exciting startups to give you a glimpse of who they are and how they work.
You'll have the chance to ask questions, meet new people and get inspired by our city's thriving entrepreneurial community.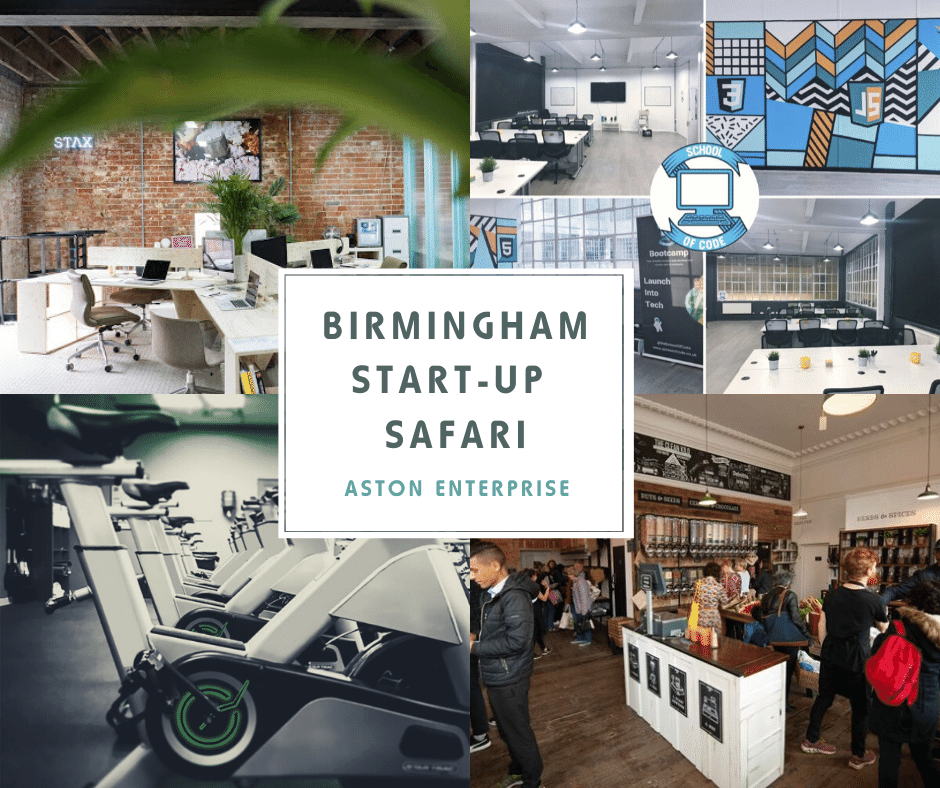 Tour schedule:
12:45pm - meet at iCentrum reception (Holt St, Birmingham B7 4BP). The iCentrum building is only a 3-minute walk from Aston University's Main Building.
1. The first stop will be iCentrum/Serendip Incubator. iCentrum is a leading location for Birmingham's digital and tech community. The Serendip Incubator offers free space and advice to technology companies at various stages in their development.
2. Energym - provides tech designed to retrofit inside existing equipment, allowing energy to be recycled back to the grid as electricity.
3. Buckt - the UK's only tickets and activities subscription box.
4. Melting Pot - an independent collaborative workspace tailor made for the creative industries.
5. Beatfreeks - a collective of people and companies using creativity for good.
6. Clean Kilo - Birmingham's first unpackaged and zero waste supermarket.
7. School of Code - bringing diversity in technology, thus making the world a more equal, fairer place for everyone.
8. Nortons Digbeth - a newly opened non-traditional Irish pub. This is an optional last stop.
This is an Aston Enterprise event, open to students at Aston University.
#enterprisingaston
Powered by: