As part of Birmingham Tech week, ATMOS VR LTD will be hosting a tech-based exhibition at its new VR experience venue, In A Box 3, Digbeth.
About this event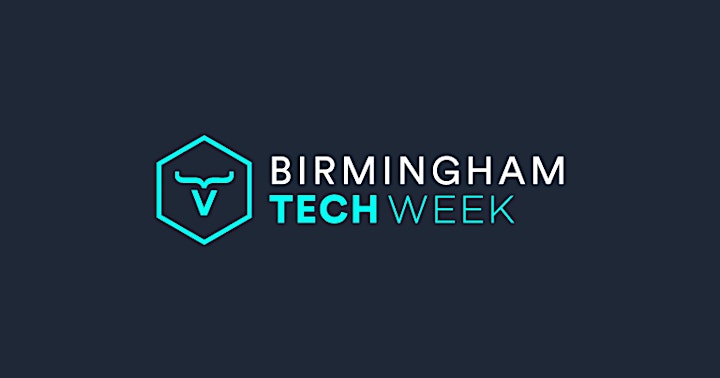 On Monday the 11th Oct, as part of Birmingham Tech week, ATMOS VR Ltd is opening the doors of our new 4D immersive, VR experience venue, 'In A Box 3'.
From 10am till 5pm, we'll be hosting the latest in Technology across the XR, Games, Film and other creative sectors. The whole event is free to attend however so we can staff it accordingly we request that you reserve a FREE ticket within a given hour slot on that day.
We currently have 15 spaces available for tech businesses within the sector to demonstrate their products/solutions.
Businesses wishing to exhibit will be offered a space-only solution with access to limited electric supplies so must ensure they bring everything else they need with them. We'd like to understand what you will be displaying to ensure it fits with the theme of the event so once you reserve your space, we will contact you for more information prior to confirming allocation.
There is a bar on-site where you can purchase alcoholic and non-alcoholic beverages including tea and coffee.
We want this to be an all-inclusive event with great examples of tech that the XR & creative industries can benefit from now and in the future.
The 'In A Box 3' venue is located at 91 Floodgate Street, Digbeth, Birmingham, B5 5SR. we have a maximum capacity of 110 occupants at any given time so please be patient if we are busy and need to control entry.
This free ticket does not permit access to the VR experience onsite, please use this link to book and use code "BirminghamTech20" for a 20% discount throughout Oct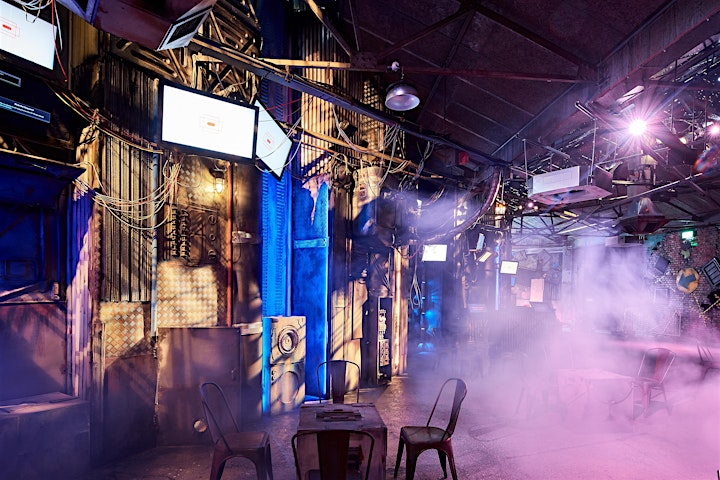 Exhibitor announcement - Theroem Solutions
Theorem Solutions provides products for engineering and manufacturing companies to improve their design, engineering and manufacturing processes by utilising their 3D data assets in innovative and collaborative Augmented, Virtual, and Mixed Reality experiences.

Exhibitor announcement - Central Scanning
Central Scanning have been supplying 3D scanning, 3D printing and metrology services since 2006.
We are the UK resellers of 3D scanning solutions for ZEISS and Artec3D.
Our Artec 3D scanners have already been in use in many applications in the film, VR/AR and Museum industries.
From the Terminator to Barack Obama – they have all been 3D captured with an Artec scanner !
Round Midnight Ltd is a multi-award-winning Birmingham based creative arts company tackling challenging subjects within personal, social, and health education. Using drama and the arts, we create bespoke packages that meet your individual school or organisation's needs. Our ethos of creating positive change using the arts has evolved over the past two years to include tech, with the creation of ground-breaking VR in Education programme; Virtual_Decisions.
With now two instalments of our VR programme, Virtual_Decisions: GANGS and Virtual_Decisions: KNIVES, we have been working alongside West Midlands Police and the Greater Manchester Violence Reduction Unit to support thousands of young people who are at risk of criminal exploitation and youth violence.
By wearing a VR headset, each participant is placed in a real-world scenario where they are faced with multiple dilemmas in which they must make a choice. Each choice results in various outcomes, showing that every action has a consequence. Both VR films use real-world actors aged 13 – 18 to give authenticity to the storylines.
Following the immersive VR films, a creative arts workshop then explores the issues raised in more depth. Through discussions and drama exercises the young people are able to reflect on their own personal journey within the VR and compare it to that of others, making it a user-led – and user-shared – experience.
Organiser of Birmingham Tech Week - XR ,Games , Film and Creative Tech