Description
Birmingham Traders Social - It's All About The Brokers !


We're meeting at the Radison Blu Hotel where we have the Collage Bar reserved for us. Please make your way to level 1 by the restaurant or ask at reception for directions.
Whilst this is a social event we like to propose a theme, in this case it's "All About The Brokers" and we'd like to take this opportunity to gain some valuable feedback from you as to your feelings towards the brokerages you have dealt with to date whilst we enjoy a beer and a chat about all things trading.
We're interested to hear of:
• Your overall brokerage experiences - good and bad
• Their account opening/deposit/withdrawal procedures
• The functionality of their client portal
• The quality/usability of the platforms they offer (MT4 etc)
• The spreads/commissions they offer
• Their execution policies, slippage etc
• Their existing customer/technical support
• Their news/educational/trading tools
• Your view of their websites and email marketing activities
• Your general likes and dislikes regarding their practices
• Most importantly, how do you feel about your relationship with your broker ?
• Any other broker related issues you wish to bring to the table

Why ?
Basically, the more we know the more we can negotiate with the brokers, so don't hold back, take a serious look at your broker, make some notes to bring to the table and let's see what we can do to obtain the levels of service we require from our brokers to enable us to trade through them with confidence.

Event Details:
Wed 31st May from 6.30pm.The venue will be announced shortly. Please drop us a line if you have any suggestions.

Regional representatives:
We would welcome contact from anyone in the region who would like to become involved as a TradingHUB regional representative.
We look forward to meeting you all in person on the evening of Wed 31st May from 6.30pm
Please take a moment to visit our partner broker websites: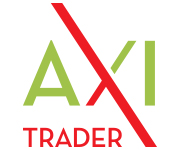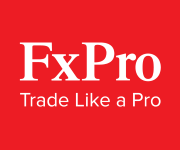 Please review their offerings and, most importantly, let us know what you think as your feedback is important to us and the rest of our retail trading community.
__________________________________________________________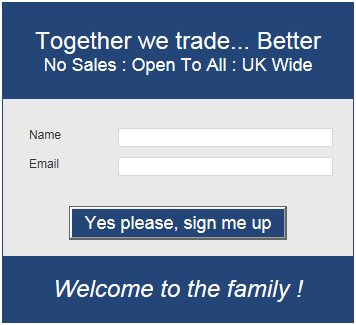 Charles Clifton (Forex Trader) and the TradingHUB team.

TradingHUB HQ: Create Centre, Smeaton Road, Bristol BS1 6XN
w: www.TradingHUB.co.uk e: info@TradingHUB.co.uk
Fb: www.facebook.com/TradingHUBcouk