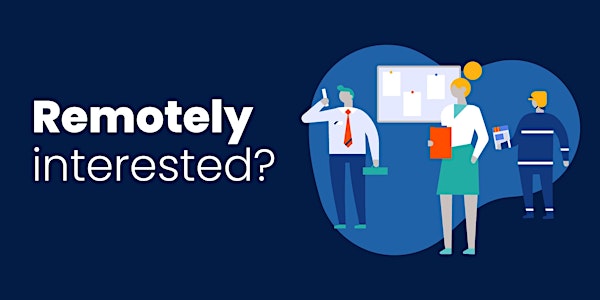 Birmingham: What remote workers really want from internal communication tea...
Event Information
Location
Tarmac
Portland House
Bickenhill Lane
Solihull
United Kingdom
Description
As we sold out the London date in four days we are bringing the event to Birmingham thanks to the lovely Kate Jones at Tarmac.
Research into internal communication from Gatehouse told us that hard to reach employees remain one of the main barriers to internal communication. There are nearly 200 employee app organizations trying to bridge the gap and research suggests we still aren't getting it right. But the research we do is always focused on the internal communicator's view, not the impact of the communications on the employee.
In 2018 Redefining Communications, in partnership with SocialOptic, researched those hard to reach employees to find out once and for all what makes them a big barrier for communicators and how we can start to change the conversation for the future.

Brought to life by the fantastic team at Alive with Ideas we will explore the channels that work best, the gaps in knowledge that exist around industry, organisation and department for the frontline teams and the importance of the line manager.

Why come along?
- If you have a remote/frontline/hard to reach workforce who are hard to engage
- If you are unsure where to focus your budget or time to get the best result
- Your operations teams are asking for help and you need a quick win to help them see results
- You're going through change that impacts this group so engaging with them is more important than ever
- You are trying new apps or channels and not sure if they are working
The Tarmac office is just round the corner from Birmingham International Station so easy access for those travelling in and parking is available at the office if you're driving.
Date and time
Location
Tarmac
Portland House
Bickenhill Lane
Solihull
United Kingdom