BIS Publications' Summer BookJam 2014

Friday, 25 July 2014 from 18:30 to 21:00 (BST)
Event Details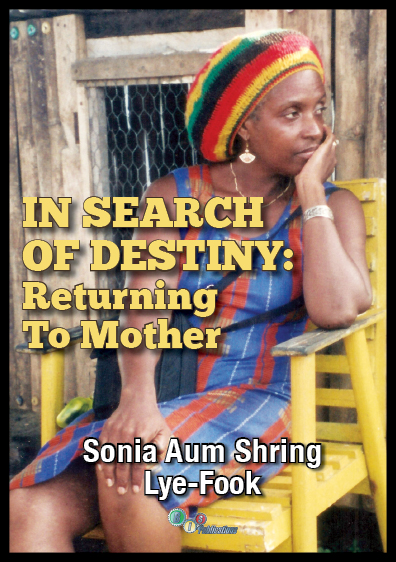 A conversation with Sonia Lye-Fook
"IN SEARCH OF DESTINY: Returning To Mother" is Sonia's autobiography and her first book.
Discover:
Sonia's journey from Jamaica, her challenges in England and her repatriation to Africa.

How she wouldn't believe the lies, negative images or ideas portrayed about Africa and her people.

How she found her TRUTH

How she shared a dream with husband Byron on returning to Africa, & why they chose Ghana

Her challenges when relocating, the strength and determination she learnt she had, through her journey.
NOW join Sonia through her story "IN SEARCH OF DESTINY: Returning To Mother" and also live the DREAM with Sonia and family.
Sonia Aum Shring Lye-Fook is married to Byron Lye-fook, musician, entrepreneur, producer, founder of Congo Records and co-founder of Black Music Industry Association. She is the mother of several successful artistes which includes renowned international musician, singer/songwriter Omar Lye-Fook.

Testimonials  "...My mum's book tells the story of an important part of my family's history, which will remain as a legacy for us and future generations..." - Omar Lye-Fook MBE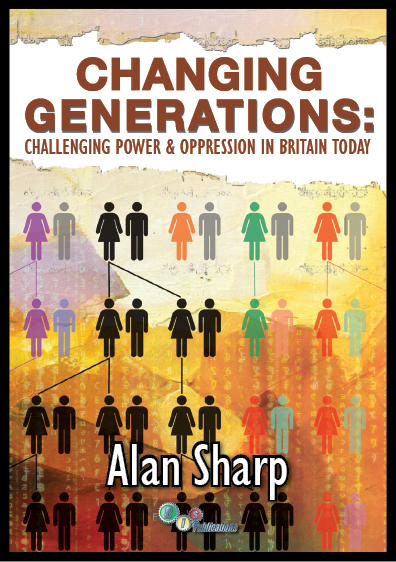 A conversation with Alan Sharp
CHANGING GENERATIONS: Challenging Power & Oppression in Britain Today
Find out what some white men really think about people of:
African descent ∙ Asians ∙Latin Americans ∙ and women.
Alan Sharp, a community development worker, has travelled extensively and worked among several groups of people. He has found that all these groups have one thing in common; they have all been held back by a system of white supremacy. Sharp's claims are developed out of his own primary research and the adoption of an interdisciplinary approach, calling upon economics, philosophy, psychology, sociology, world history, women's studies and youth and community studies.
Testimonials  "...CHANGING GENERATIONS is a powerful and insightful account with suggestions of what white society, especially men, can learn from women and darker skinned people. This book focuses on solutions which should be acted upon in order to achieve, in some way, Dr. Martin Luther King's dream of a just society. "...'A timely challenging read which is a further wakeup call..." Richard Reddie.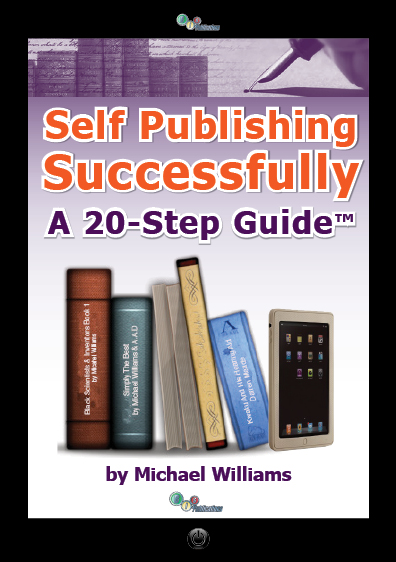 Self Publishing Successfully - A  20 Step Guide

This event also includes other BIS Publication authors and BIS Publication's author Michael Williams will explain how anyone can self publish using his simple: SELF PUBLISHING SUCCESSFULLY – A 20 STEP GUIDE.
"Your self publishing courses have empowered me to tell my story"- Carol,
"The BIS self publishing course and book are excellent" - Kwame
"...Reading your book I suddenly realised that I can do it too..." - Maggie
When & Where

Conway Hall (The Brockway Room)
25 Red Lion Square
WC1R 4RL
United Kingdom


Friday, 25 July 2014 from 18:30 to 21:00 (BST)
Add to my calendar
Organiser
OriginAsili
OriginAsili are organisers of arts, education, music and media, events and programs that focus on promoting African and Caribbean heritage and culture, to all communities within the UK and worldwide.
BIS Publications' Summer BookJam 2014