Location
Dusit Thani Dubai
Sheikh Zayed Road
Dubai, Dubai
United Arab Emirates
Largest International Bitcoin, Cryptocurrency & Blockchain event in the World.
About this event
The UAE, particularly Dubai, is recognised for its welcoming stance on crypto and blockchain technology. Dubai facilitates its governing bodies to promote and foster the adoption of blockchain.
The DMCC Crypto Centre – launched in May to promote cryptographic and blockchain technologies in Dubai – is home to more than 100 organisations operating in the crypto space.
The city has opened a new free economic zone for business offering, issuing, listing and trading in Crypto. The Dubai Multi Commodities Center has signed an agreement with the Securities and Commodities Authority (SCA) to enable licensing for firms that deal with crypto assets.
Dubai Airport Free Zone Authority (DAFZA) signed an agreement with the SCA to contribute to driving growth in the cryptocurrency sector and enhance the use of blockchain in Dubai and the UAE, which will be an essential part of the nation's blockchain strategy.
The largest Transfer of wealth in History is taking place. Either you will be Part of it, or you will be left behind!.
This event is for people who are existing Bitcoin, Ethereum, Crypto holders & for complete novices who want to learn about Bitcoin & Crypto in a safe environment.
The focus will be to provide the world with the correct knowledge so society can control their own Wealth for Generations to come.
This amazing event to bring together the worlds leading authorities in Bitcoin, Cryptocurrency & Blockchain so everyone can get essential upto date information.
Guest speakers will present on:
The Future of Digital Assets
• Crypto Assets
• Web3
• Tokenisation and Tokenisation of Property
• DeFi
• Exchanges
• Regulation
• Institutional Investment
• CBDC
Into the Metaverse
• NFT'S
• Gaming
• Virtual Economy
Blockchain for Enterprise
• Supply Chain
• Identity
• Platforms
• Industry Use Cases
• Interoperability
• Trading
• Sustainability
Full Event List for the Bitcoin Crypto Expo
Dubai, 11th March 2023
https://www.eventbrite.co.uk/e/bitcoin-crypto-expo-dubai-tickets-335634992297
London, 29th October 2022
https://www.eventbrite.co.uk/e/bitcoin-crypto-expo-london-tickets-274465783547
Mumbai - India 2nd September 2023
https://www.eventbrite.co.uk/e/bitcoin-crypto-expo-mumbai-india-tickets-360420245657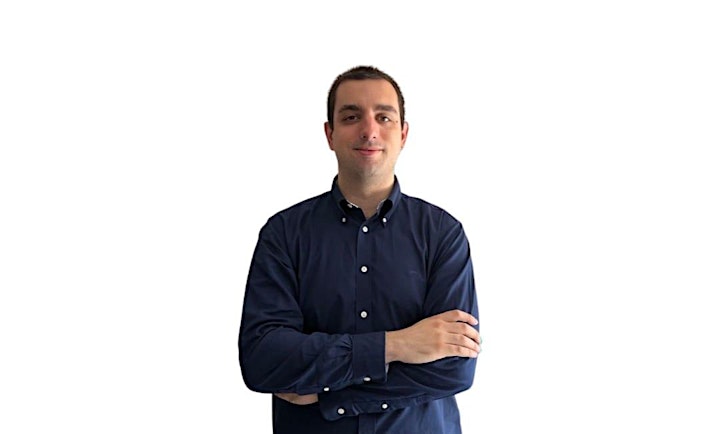 International Speaker Dimitris Karoukis .
Head of Blockchain .
I am a collective decision making researcher, interested in algorithmic consensus and futuristic democracies.
I went into the blockchain industry because it is innovative enough to allow people like me to experiment with applications of our academic curiosity.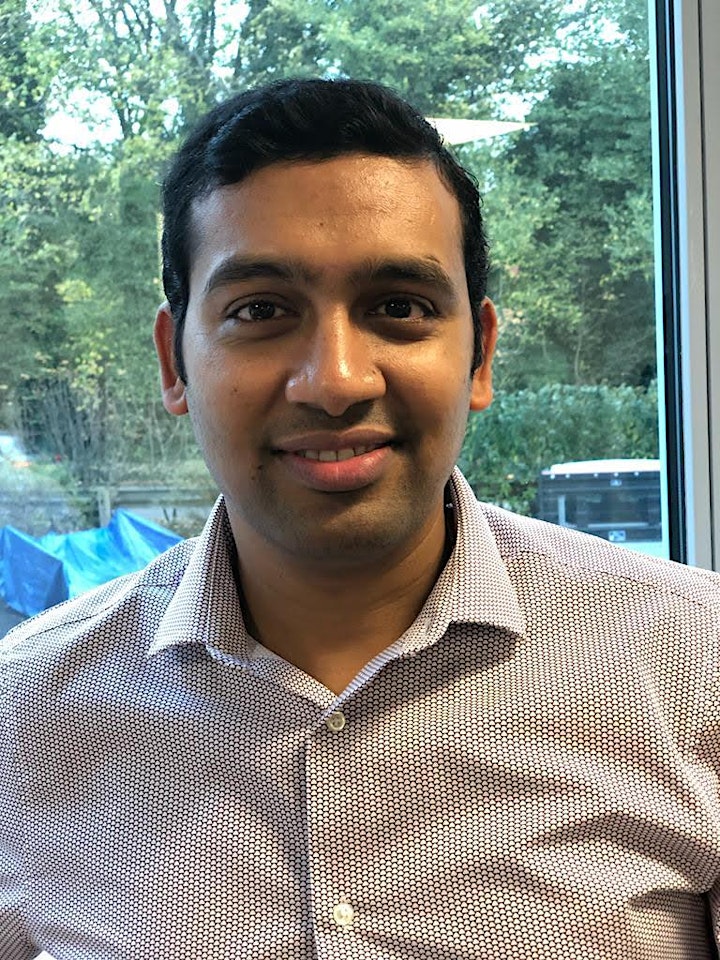 Speaker
Bhaumik Shah, Risha Group. International Cryptocurrency Tax Expert.
Award winning Leading financial consultaning firm 2021. Nominated for Greater London Awards 2022. Fellow of Association of Chartered Accountants.
Will talk on Cryptocurrency Tax laws & strategies.
Risha Group (Risha Ltd, Risha properties Ltd and Risha developments Ltd)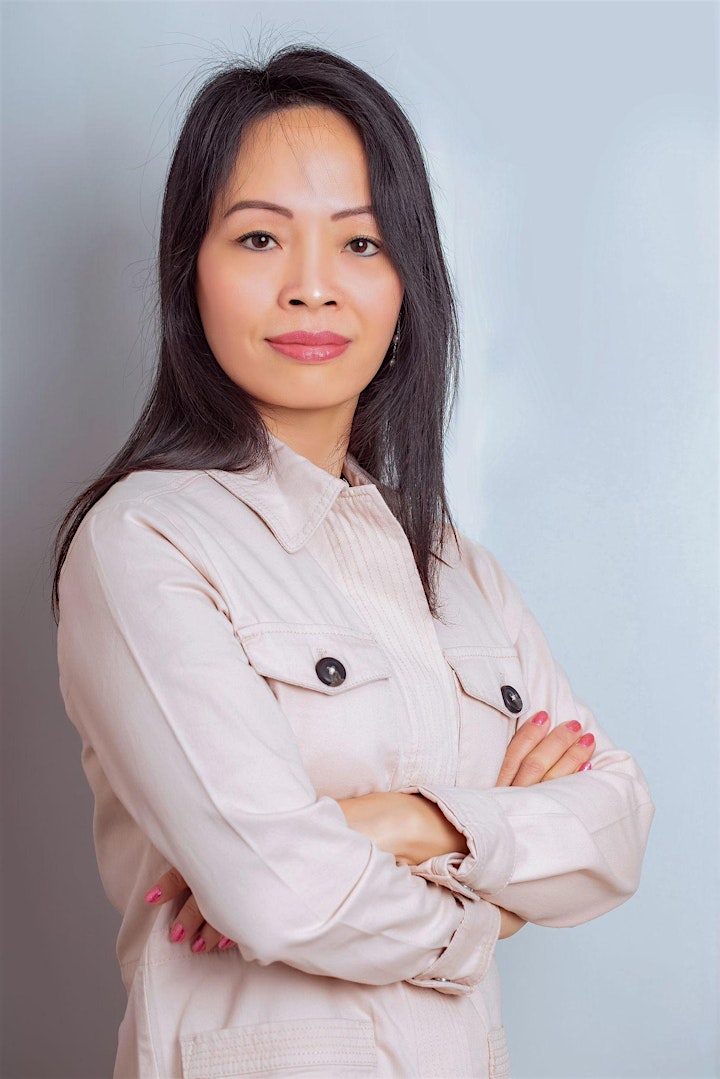 Speaker
Vietnamese Crypto Queen
Binance Specialist will present on her secret strategies on Cryptocurrency & Blockchain.
Her latest crypto withdrawal resulted in her buying a house!
Background / History
Entrepreneur, investor, mentor, best-selling co-author, speaker
From an early age, Hang had always believed that life is what you make of it. No force on earth would stop her from pursuing her dream - a life of prosperity, freedom, and happiness.
Born in a farming village in Vietnam, Hang was raised in an environment where girls, including most of her childhood friends, would typically leave school early to marry at a young age. She was the daughter of a Vietnamese soldier who spent his life fighting for the freedom and fairness that he believed in. Unfortunately, he died at the very young age of 37, leaving her mother to bring up five young children alone.
Despite the pressures of culture and poverty to leave school, she became one of the first girls in her village ever to go to university. She successfully graduated and landed a well-regarded job in the city and it was here where she met and fell in love with her 'English Gentleman', whom she married, emigrating to the UK.
Life seemed perfect for the first few years of her marriage but unfortunately, she soon found herself in a dark place after her children were born when her relationship broke down, feeling broken-hearted, desperately unhappy, and constrained by total financial dependence. Even when there seemed to be no way out, she still believed that everyone deserves to find happiness and live life to their maximum potential.
The emotional and physical turmoil she had gone through made her more determined than ever that she needed to change things around and be in charge of her life, her destiny.
Her concrete belief that everything is possible carried her through. She figured out as a woman what she needed to master to achieve her dream, ambition, and happiness. This helped her to be successful in her career when she was working in the financial services, and also enabled her to set up her own business in health and beauty, and start a diverse investment portfolio including property, stocks and shares and crypto-currency.
Through her own experience and challenges, Hang understands the emotional feelings and concerns many people face daily. She can connect with people at all levels, with compassion and commitment, to help them live a happier and more fulfilled life. Hang is the founder of the "Success Creators" a community of people who come together to learn, share and empower each other to achieve success and to live life as they desire.
For your prosperity, freedom and happiness.
Hang Hough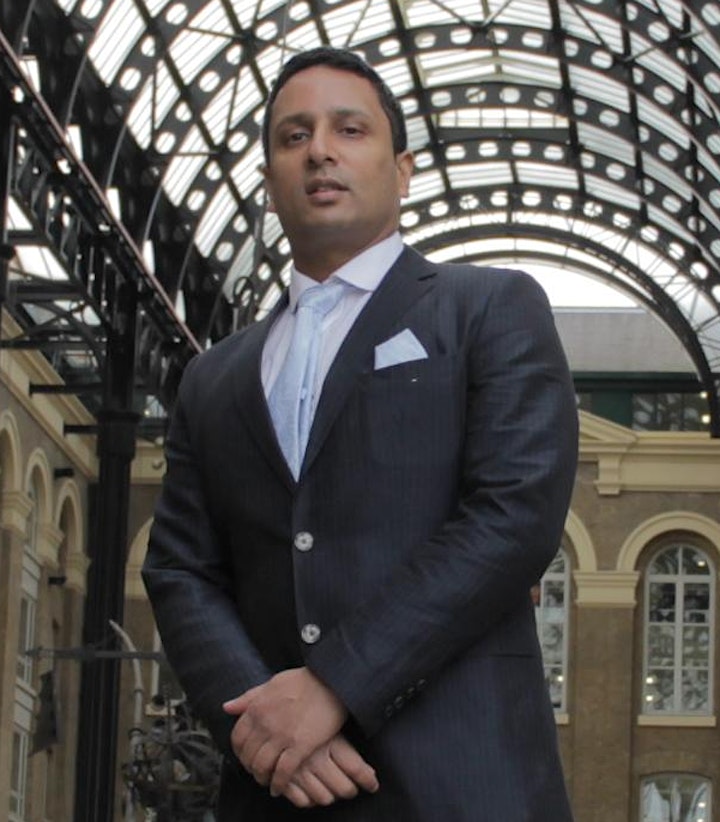 Speaker
Sunil Patel Aka - Student Loan Millionaire
Will present on how he made £200,000 Cryptocurrency profits in 12 months. Also Sunil releases he's own NFT Project for everyone to be a part off.
Sunil started with a student loan in 1997 and built an empire from scratch. Now he is 100% into Crypto as he believes it is the biggest transfer of wealth in our history.
Please watch the video below to see Sunil's presentation form October 2021.
He's will also talk on the mindset needed to be a professional investor.
Sunil's Crypto Presentation in Oct 2021 where he showed he's £300,000 Crypto Portfolio.
NFT Gallery
An on-site NFT Gallery will be at the Venue.
To be added to the NFT Gallery email nft@bitcoincryptoexpo.com
Opportunity to Pitch your Start Up
Exciting new businesses get 5 mins on stage to pitch their business to the audience & have a start-up Booth.
To apply email startup@bitcoincryptoexpo.com
For Exhibitor, Speaker & Sponsorship enquiries please Contact :
Events Manager Mr Nilesh Kapoor on +44 07528 07528 1 and email info@BitcoinCryptoExpo.com with your full requirements.
Frequently Asked Questions
Transport : To be Updated
Hotel Rooms : To be updated
Registration will start at 6:30 a.m. in the entrance room of the hotel
No age restrictions. We encourage the young to come.
VIP and Diamond Ticket Holders will be directed to a private fast track entrance & Coffee Lounge.
Diamond Ticket Holders will have their Private 3 Course Lunch Upstairs in the Hotel Restaurant (Max 120) Meat & Vegetarian options are available.
Tea, Coffee and snacks available all day inside the venue for purchase.
There is a bar upstairs which serve food but can get very busy during seminar times. Outside the venue you can find many food places.
The event will start 09:00 AM sharp without fail.
A full schedule will be available
Parking is on site at the hotel
Phone Number : To be updated
Hotel website : To be updated
Tax Invoices are available as this is a business training event and can be claimed against your expenses. Please email us and you will receive a Tax document within 48 Hrs tax@bitcoincryptoexpo.com or info@bitcoincryptoexpo.com.
No Refunds , but tickets can be exchanged for future events or sold on TIXEL.
if you looking to collaborate for a event in your home country please contact us at
info@bitcoincryptoexpo.com
Integrity Events Limited
Company Number 11590278
71-77 Shelton Street, Covent Garden,
London, United Kingdom. WC2H 9JQ
Established since 2018
Director Mr Sunil Patel