Sales Have Ended
Ticket sales have ended
This event is either closed or sold out. If the event is sold out you can add yourself to the waiting list but please feel free to contact us on 01273 719097 or admin@businessinbrighton.org.uk
Sales Have Ended
Ticket sales have ended
This event is either closed or sold out. If the event is sold out you can add yourself to the waiting list but please feel free to contact us on 01273 719097 or admin@businessinbrighton.org.uk
Description

Bite-sized Learning: A masterclass in successful networking
Networking is an essential part of any business; whether it's to win new clients, get advice and support, meet new suppliers or stay connected to Brighton's thriving business community.
But not everyone is a networking natural. It's not easy to master at first and approaching a roomful of strangers can be daunting. For example, how do you join and exit conversations and groups? How do you have great conversations and build rapport? How do you speak about yourself and your business with confidence?
Even if you're a seasoned networker, there are ways you can optimise your networking and hone your skills to make sure you're getting the most out of it.
This is a fun and interactive masterclass to help you grow and build your network like a ninja.
In two hours, we'll cover everything from how to network with more confidence and purpose, practical tips to make your networking more effective and enjoyable, to the art of maintaining successful business relationships over the long term.
Where? NatWest Entrepreneur Accelerator, 149 Preston Road, Brighton, BN1 6AF
When? Tuesday 13 August, 09:30 – 11:30
Who for? This session is ideal for anyone seeking to build their business network in a more effective and enjoyable way and with more confidence. No previous experience of networking is required.
Who by? Amy Lishman, Head of Member Engagement at Brighton Chamber. Amy is a bona fide networking ninja who spends her working life connecting businesses, helping them grow their networks and raise their profiles. She's your go-to person if you want to find out more about networking, business support and what's happening in Brighton & Hove. Amy is an extroverted introvert, so while she networks every day, she understands how challenging it can be to do it effectively and with confidence!
In this Bite-sized session, you will learn:
Practical tips to grow and build your network

Tricks, tips and techniques for successful, confident networking that you'll put into practice during the session

How to avoid poor and ineffective networking that wastes time and money

How to measure the success of your networking and make sure it's delivering the results you need.
Book a place and you'll also get £5 off your next Chamber networking event so you can try out your new skills.
Copy by: Lauren Psyk
Thank you to our event partner: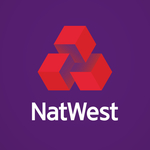 Cancellation policy: Places are limited and events usually oversubscribed. Please give 2 working days' notice via email or you must pay for your place in full.
Our trainers are sharing their experience skills and advice generously. If you are a direct competitor you may not be able to attend. Please get in touch before booking.
If you have never been a member of Brighton Chamber you are welcome to book and come to two events (just one breakfast) as a non-member. After this, you will need to join the Chamber to enjoy the benefits of membership.