Bite-sized Learning: Chatting your way to success - networking simplified
Sales Have Ended
Ticket sales have ended
This event is either closed or sold out. If the event is sold out you can add yourself to the waiting list but please fell free to contact us on 01273 719097 or admin@businessinbrighton.org.uk
Sales Have Ended
Ticket sales have ended
This event is either closed or sold out. If the event is sold out you can add yourself to the waiting list but please fell free to contact us on 01273 719097 or admin@businessinbrighton.org.uk
Description

Bite-sized Learning: Chatting your way to success - networking simplified
Does the idea of networking make you uncomfortable? Whatever you are doing, your ability to make the most of your time in front of others can be the difference between success and failure. Fortunately, good networking is not rocket science. In this workshop, you will learn the essentials of engaging and building a network that empowers and enriches you. Through simple steps, you will learn to be a better networker and achieve your goals as a result.
Where? PLATF9RM, Tower Point, 44 North Road, Brighton, BN1 1YR
When? Thursday 19 April, 9:30am - 11:30am
Who For? Anyone who would like to improve their networking skills.
Who By? Kirsti Cox, a Financial Advisor and Ninja networker. A mantra close to Kirsti's heart is that there is no better satisfaction than helping individuals on a personal level, whether that's guiding her clients through the financial fog or sharing her observations and learnings on networking.
Achieve your goals, guarantee your best shot at success and learn the simple skills that will put you ahead of the competition. In this workshop, Kirsti has broken the process down to a series of simple steps that you will be able to follow every time a networking opportunity comes your way.
Themes include: finding the right people, preparation for being in a crowded room; making an essential lasting impression; getting in and out of business conversations and using body language to power up your impact. You will also find out how to avoid the most common networking mistakes as well as the importance of following up all of your hard work.
As a result, you will learn the skills to be a confident networker which could make the difference in some many aspects of your work.
So, book your place today, and make networking a strong contributor to your success in work and in life.
Thanks to our event sponsor: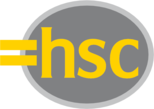 Trusted advisors delivering proactive solutions for all of your business and personal finance needs. In the cloud, harnessing the latest technology to provide real-time insight into your business.
Better data. Better analysis. Better decisions. Better business. Better life.
Contact now for a bookkeeping health check.
Copy by: Gordon Kay, Tell Your Story Better
Cancellation policy: Places are limited and events usually oversubscribed. Please give 2 working days' notice via email or you must pay for your place in full.
Our trainers are sharing their experience skills and advice generously. If you are a direct competitor you may not be able to attend. Please get in touch before booking.
If you have never been a member of Brighton Chamber you are welcome to book and come to two events (just one breakfast) as a non-member. After this, you will need to join the Chamber to enjoy the benefits of membership.

Thank you to our event partner: