Sales Have Ended
Ticket sales have ended
This event is either closed or sold out. If the event is sold out you can add yourself to the waiting list but please feel free to contact us on 01273 719097 or admin@businessinbrighton.org.uk
Sales Have Ended
Ticket sales have ended
This event is either closed or sold out. If the event is sold out you can add yourself to the waiting list but please feel free to contact us on 01273 719097 or admin@businessinbrighton.org.uk
Description

Bite-sized Learning: How to be an SEO ninja
Businesses that want to be found online must get to grips with SEO. But it can feel that SEO is an impenetrable dark art, fast-moving and impossible to master. This isn't true. With some simple knowledge, you can improve your visibility and sharpen your marketing.
Where? The 1st Central County Ground, Eaton Road, Hove, BN3 3AN
When? Tuesday 10 May 09:30 - 11:30
Who For? SMEs, especially people with responsibility for marketing and some experience of writing web content.
Who By? Stu Davies, Co-Founder of Creative Bloom. Stu gets very excited about data and using it to help his clients get found. He is a Google Analytics master and highly-experienced digital marketer. Bloom are a mission-led data marketing agency created by a data specialist and an ecologist.
In this hands-on workshop, you'll learn and practise the common-sense knowledge you need to make sure your website is found on search engines.
You'll learn about the three main components of SEO. Technical SEO: how you make sure your website is structured in the right way. Content: how you find the right keywords and where to use them. Local search: why this matters and how to do it right.
You'll need to bring your laptop so you can carry out keyword searches for your business. You'll take away a checklist that will make it easy for you to apply your new-found knowledge. Listen hard enough, and you'll also become a ninja…
Get found. Book your place now.
Thank you to our sponsor: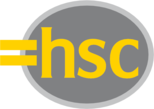 Trusted advisors delivering proactive solutions for all of your business and personal finance needs. In the cloud, harnessing the latest technology to provide real-time insight into your business.
Better data. Better analysis. Better decisions. Better business. Better life.
Contact now for a bookkeeping health check.
Thank you to our event partner: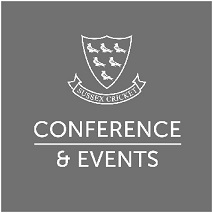 Copy by: Cuninghame Copywriting
Cancellation policy: Places are limited and events usually oversubscribed. Please give 2 working days' notice via email or you must pay for your place in full.
If you have never been a member of Brighton Chamber you are welcome to book and come to two events (just one breakfast) as a non-member. After this, you will need to join the Chamber to enjoy the benefits of membership.