Description
How to be more productive
Beating procrastination, bad habits and biting off more than you can chew.
Do you struggle to make as much progress as you'd like in your business? Do you have a to-do list as long as your arm, yet nothing seems to be completed, and therefore you feel you're doing something wrong? You might have a very successful business but are juggling all the balls in the air with multiple stakeholders and deadlines all calling for your attention at once.
Being busy doesn't mean working effectively or productively – in fact, it's typically the opposite. By learning how to work strategically you'll achieve more in your day whether this is as part of a team or running your own business.
This practical workshop focuses on how to define what activities and tasks are focused on achieving your goals and business strategy. It gives you the methods behind how to work more productively, the mindset shifts that are really needed to succeed and to overcome ingrained habits and procrastination.
Finding focus during the day can be difficult with the plethora of daily distractions, social media, apps and meetings so in this workshop you'll learn how to focus on what makes you money, what makes you grow and what you love to do.
In this Bite-sized session you'll:
Learn how to focus on what's strategic, effective and important in your working day
Get the chance to work on your current goals, priorities and to-do list and will learn how to focus on high impact tasks and activities
Explore techniques on becoming more productive – easy wins you can do straight away
Learn how to block out time to work strategically and manage your time better
Get an overview of how to delegate well or outsource tasks so you can focus
Who for? Management within larger organisations and business owners, as well as anyone who wants to be more productive and has autonomy over their schedule.
Who by? Over the last 15 years, Emma Mills-Sheffield from Mindsetup Ltd has worked in sales related project management, process improvement, training delivery and coaching in the financial services sector, creative and digital industries and engineering consultancy in London and Brighton. She's experienced working with public sector organisations, FTSE100 and Fortune500 companies, charities and start-ups. Although they all operate very differently, what they've all got in common is… people.
Having had a long and obsessive love of planning, organisation, training, workshop delivery, project management, leadership, team development and observing behaviours during business change, she works with organisations to become more efficient.
But more importantly, it's Emma's experience in resilience, growth, empathy and knowing that life is short, which means she offers a very different approach to coaching and business consultancy.
Her mantra is "life is short, so let's crack on" as she believes in having fun as well as working hard.
In her spare time, Emma is involved with two charities and provides mentoring support for local small businesses and students at the University of Sussex.
Thank you to our event partner: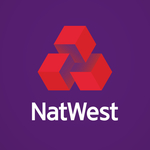 Cancellation policy: Places are limited and events are usually oversubscribed. Please give 2 working days' notice via email for a refund* or you must pay for your place in full.
*Eventbrite fees are non-refundable unless the event is cancelled or there are duplicate charges.
Our trainers are sharing their experience skills and advice generously. If you are a direct competitor you may not be able to attend. Please get in touch before booking.
If you have never been a member of Brighton Chamber you are welcome to book and come to two events (just one breakfast) as a non-member. After this, you will need to join the Chamber to enjoy the benefits of membership.