Sales Have Ended
Ticket sales have ended
This event is either closed or sold out. If the event is sold out you can add yourself to the waiting list but please feel free to contact us on 01273 719097 or admin@businessinbrighton.org.uk
Sales Have Ended
Ticket sales have ended
This event is either closed or sold out. If the event is sold out you can add yourself to the waiting list but please feel free to contact us on 01273 719097 or admin@businessinbrighton.org.uk
Description

How to develop and nurture a successful entrepreneurial mindset
"If opportunity doesn't knock, build a door" – Milton Berle
To become a successful entrepreneur or business owner, you need to master a certain way of thinking. Mindset is the most powerful tool in seeing mistakes as an opportunity for growth rather than something to be feared. By embodying the mindset of a true entrepreneur, you are in the best position to overcome everyday challenges and propel yourself forward.
This Bite-sized session is designed to help you understand the impact of having the right mindset, the main mindset types, and how they can transform the way you do business.
Joshua Lyon will take you through the key elements of an entrepreneurial mindset, how different types of inner critics can impact your business and the techniques you can use to improve your mindset.
In this Bite-sized session, you will discover:
The value and impact your mindset has on your business
The difference between a fixed mindset and a growth mindset
How to develop and use your entrepreneurial mindset to accelerate your business
A range of self-awareness techniques and tools to support you in developing your mindset
Who for? Whether you're just starting your business or entrepreneurial journey, or you've been doing this for years, this session is ideal for anyone and everyone who wants to develop their mindset and approach to business.
Who by? Joshua Lyon is an Entrepreneur Coach who currently supports numerous exciting and upcoming businesses in the NatWest Brighton Accelerator. With experience spanning the finance, innovation and business sectors, Joshua aims to combine his knowledge with his passion for growth and development by supporting others to exceed their potential and achieve – in his own words – a 'Positive Growth Mindset.'
Copy by: Hello Genius
Thank you to our event partner: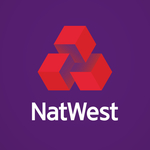 Cancellation policy: Places are limited and events are usually oversubscribed. Please give 2 working days' notice via email for a refund* or you must pay for your place in full.
*Eventbrite fees are non-refundable unless the event is cancelled or there are duplicate charges.
Our trainers are sharing their experience skills and advice generously. If you are a direct competitor you may not be able to attend. Please get in touch before booking.
If you have never been a member of Brighton Chamber you are welcome to book and come to two events (just one breakfast) as a non-member. After this, you will need to join the Chamber to enjoy the benefits of membership.