Sales Have Ended
Ticket sales have ended
This event is either closed or sold out. If the event is sold out you can add yourself to the waiting list but please feel free to contact us on 01273 719097 or admin@businessinbrighton.org.uk
Sales Have Ended
Ticket sales have ended
This event is either closed or sold out. If the event is sold out you can add yourself to the waiting list but please feel free to contact us on 01273 719097 or admin@businessinbrighton.org.uk
Description

Bite-sized Learning: Instagram masterclass
Love the idea of marketing your business on Instagram, but don't know how to get real value from it? Instagram is a fantastic way to reach people, but it can be hard to get the kind of genuine engagement that leads to business growth. Whether you're already an Instagram user or have yet to start, this session will show you the way through the Instagram maze.

Where? The 1st Central County Ground, Eaton Road, Hove, BN3 3AN

When? Tuesday 17 April 09:30 - 11:30
Who For? This workshop is suitable for anyone with a business that lends itself to visual marketing, whether that's products, people or landscapes. Total beginners (we can help you set up an account if needed) and experienced Instagrammers welcome.
Who By? Kerry Watkins, Founder, Social Brighton, and Georgie St Clair, artist and Illustrator. Kerry is a social media and content planning specialist whose training courses have a fantastic reputation. Georgie is an Instagram influencer, content creator and digital marketer who uses the platform to grow her own business and now helps brands around the world do the same.
This masterclass will help you get to grips with one of the world's fastest growing social networks. You'll see real-life examples of successful Instagram campaigns and then use that knowledge to help you develop your own.
You'll learn everything you need to know about hashtag research, styling, branding, photography and commenting. You'll learn how to define your Instagram objectives, increase engagement and make sales.
You'll leave with a list of hashtags for your business, a set of objectives and an Instagram photography cheat sheet. You'll be ready to create beautiful Instagram posts that will make your brand shine.
Get ahead on Instagram: book your place now (and don't forget to bring your smartphone).
Thank you to our event sponsor: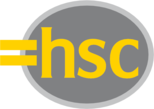 Trusted advisors delivering proactive solutions for all of your business and personal finance needs. In the cloud, harnessing the latest technology to provide real-time insight into your business.
Better data. Better analysis. Better decisions. Better business. Better life.
Contact now for a bookkeeping health check.
Copy by: Cuninghame Copywriting
Cancellation policy: Places are limited and events usually oversubscribed. Please give 2 working days' notice via email or you must pay for your place in full.
If you have never been a member of Brighton Chamber you are welcome to book and come to two events (just one breakfast) as a non-member. After this, you will need to join the Chamber to enjoy the benefits of membership.
Thank you to our event partner: