Sales Have Ended
Ticket sales have ended
This event is either closed or sold out. If the event is sold out you can add yourself to the waiting list but please feel free to contact us on 01273 719097 or admin@businessinbrighton.org.uk
Sales Have Ended
Ticket sales have ended
This event is either closed or sold out. If the event is sold out you can add yourself to the waiting list but please feel free to contact us on 01273 719097 or admin@businessinbrighton.org.uk
Description
Bite-sized Learning: Leading successful teams
As a leader do you feel bamboozled about what you should be doing to help your business scale while retaining the high standards your customers expect?
With so much information out there, it can be hard to know what to do. It's hardly surprising that with over 50,000 books on Amazon dedicated to the subject and a vast array of conflicting and incomplete information, it can be difficult to know where to turn.
Martin Riley, a leadership and business development coach, will share his 20 years of insights with you. Having worked with companies of all shapes and sizes he's well equipped to help you be the best you can be.
He'll introduce six of the most hard-hitting, tried, tested and practical concepts in leadership.
They include:
The seven essential tasks of leadership

Creating leadership excellence at all levels

The simplest method of staff grading

Linking delegation and training

Simple training plans

Raising hiring rate success
The workshop will also address common business challenges such as an inability to delegate plans not turning into action and de-motivated staff.
You'll discuss all this and more and go away with a model that will help you lead your business more effectively, a sense of direction and confidence about being a better leader.
Who for? Anyone responsible for or involved in hiring, developing, leading and managing people, such as business owners, CEO's, directors or leaders at middle to upper levels in a business.
Who by? Martin Riley, author of The Business Jet Engine®, who specialises in leadership and business coaching for small and medium size organisations. He helps business owners and leaders develop simple plans for maximum effect, ensuring they turn into action.
Before founding his own business in 2007, Martin spent 10 years working with Gil Dove Associates where clients included directors at the BBC, Channel 5, Saatchi & Saatchi and Wrigleys. He also worked alongside departmental heads at the Federal Reserve Bank of New York, Orange and Federal Mogul.
Copy: Digital Firefly
Cancellation policy: Places are limited and events are usually oversubscribed. Please give 2 working days' notice via email for a refund* or you must pay for your place in full.
*Eventbrite fees are non-refundable unless the event is cancelled or there are duplicate charges.
Our trainers are sharing their experience skills and advice generously. If you are a direct competitor you may not be able to attend. Please get in touch before booking.
If you have never been a member of Brighton Chamber you are welcome to book and come to two events (just one breakfast) as a non-member. After this, you will need to join the Chamber to enjoy the benefits of membership.
Thank you to our event partner: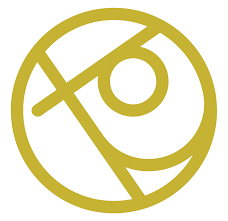 Organiser of Bite-sized Learning: Leading successful teams
Brighton Chamber has lots of brilliant events on offer each month. Events are at the heart of Brighton Chamber. Our varied programme offers first-class opportunities for connecting and learning both in-person (when it's safe to do so again) and at the moment - virtually. We offer Learning, networking and topical events.
If you have never been a member of the Chamber you can book and join as a guest at two of our events (just one Chamber Breakfast). After this, you will need to join the Chamber to enjoy the benefits of membership.