Description

Bite-sized Learning: Make your competition irrelevant with disruptive marketing
Is it a struggle building any kind of momentum for your business? No matter how much you invest time, money and effort in sales and marketing it sometimes just feels you're standing still.
Are you still suffering from unpredictable revenue month-to-month with the unpredictable flow of leads, customers and sales leaving you unable to plan ahead or grow?
And, despite the great work your business and team do, does it feel like you're still invisible and not getting the recognition and profile you deserve?
For businesses trying to compete against bigger, more established companies it can be a struggle to muscle your way in front of your customer when the competition has more resources and marketing firepower.
If you can be outgunned and outspent by your competition in terms of marketing, it's time to think differently ... and companies like Netflix, Patagonia and AirBnB all show the way in terms of what you need to gain traction, win attention with limited resources and transform how people see you in your market.
Regardless of whether you're a Silicon Valley "unicorn" or a solopreneur with a great idea chipping away at an existing market, this Bite-sized Session will show you how to use disruptive marketing to build momentum, grow your audience and become the obvious choice in your market.
In this Bite-sized session you will discover:
How to target the perfect customer to instantly inject momentum into your sales

How to structure what you offer so you're the clear and obvious choice in the market for your customers

The #1 piece of information your business needs to gain an advantage over all your competitors

The secret weapon successful brands use to create disruptive marketing campaigns that never fail to gain attention

How to reach your ideal customers before your competitors ever start selling to them

How to use the profile of your competitors to gain attention and boost your profile
Where? NatWest Entrepreneur Accelerator, 149 Preston Road, Brighton, BN1 6AF
When? Thursday, 26 September 2019
Who for? Although any business would benefit from this session, it is ideal for a business operating in a competitive sector that has been or is currently investing in sales and marketing activity that isn't achieving its aims. Perfect if you're a founder, marketing manager/head of marketing or have a marketing team you want to get the most from.
Who by? Jody Raynsford is a direct response copywriter and founder of a marketing agency with clients in the UK and US. He is an expert in sales copy, email marketing and creating powerful customer journeys that double or triple profits for the companies he works with. His agency, Hello Genius, helps founders of disruptive businesses communicate their mission, purpose and values to build strong relationships with their ideal customers so they stand out and make a bigger impact in their market.
Copy by: Hello Genius
Thank you to our event partner: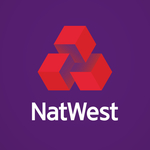 Cancellation policy: Places are limited and events are usually oversubscribed. Please give 2 working days' notice via email for a refund* or you must pay for your place in full.
*Eventbrite fees are non-refundable unless the event is cancelled or there are duplicate charges.
Our trainers are sharing their experience skills and advice generously. If you are a direct competitor you may not be able to attend. Please get in touch before booking.
If you have never been a member of Brighton Chamber you are welcome to book and come to two events (just one breakfast) as a non-member. After this, you will need to join the Chamber to enjoy the benefits of membership.