BiTHOUSE Startup Roundtable

Thursday, 30 July 2015 from 16:00 to 18:30 (CEST)
Event Details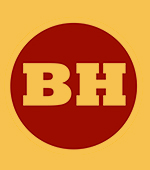 Join a group of startup founders for brainstorming and networking.  A special guest will join us and we will explore ways to jumpstart your startup.  We want to help "Bridge the Gap" by "Connecting the Dots." What are the biggest challenges for startups based in Germany? What are some of your successes and failures as a startup? How can you stay local and attract international financing for your startup? The BiTHOUSE (BiTHOUSE BRYK Berlin) invites you to a Startup Roundtable to discuss with you on these and other issues. Silicon Valley is a success because people network amongst those who have the same mindset. 
Established founders and investors participate in our tables. We discuss, accelerators, pitch decks, strategy, business development, innovation and of course financing.  The event is followed by casual networking and beverages at BiTHOUSE BRYK (Bryk Bar).  Sign up here: BiTHOUSE Startup Roundtable
Following the discussion, there is time for networking and a tour of BiTHOUSE BRYK. This event takes place on the 3rd or 4th Thursday of the month until November. Space is limited. For more information about THE BITHOUSE, visit: www.thebithouse.org.
If you are part of the management team of your startup and would like to attend (CTO, CMO and CEO), please fill out this form. 
If you have any questions, you like to report, please send an email to: info@thebithouse.org.  If you are interested in membership to our exclusive network, send an email to: bb@thebithouse.org.  
When & Where

BiTHOUSE BRYK
Rykestr 18
Berin
Germany


Thursday, 30 July 2015 from 16:00 to 18:30 (CEST)
Add to my calendar
Organiser
About The BiTHOUSE
---
"Bridging the Gap" by "Connecting the Dots"
The BiTHouse is a mentorship driven business development cultivator supporting ventures founded by women, and EU founders. We help others find, align, fund and promote products and services created by entrepreneurs who are representative of the world in which we live, a diverse one. BiTHouse minimizes barriers to market entry. We "Bridge the Gap," by "Connecting the Dots."  http://www.thebithouse.org
About HWTREK
---
HWTrek (Hardware Trek) pairs manufacturing experts with project creators to help navigate the complexities of bringing new hardware to market, in order to deliver a high quality product on time, under budget, and at scale. Creators get the support they need to make their product vision a reality. For more information visit: http://www.hwtrek.com