Description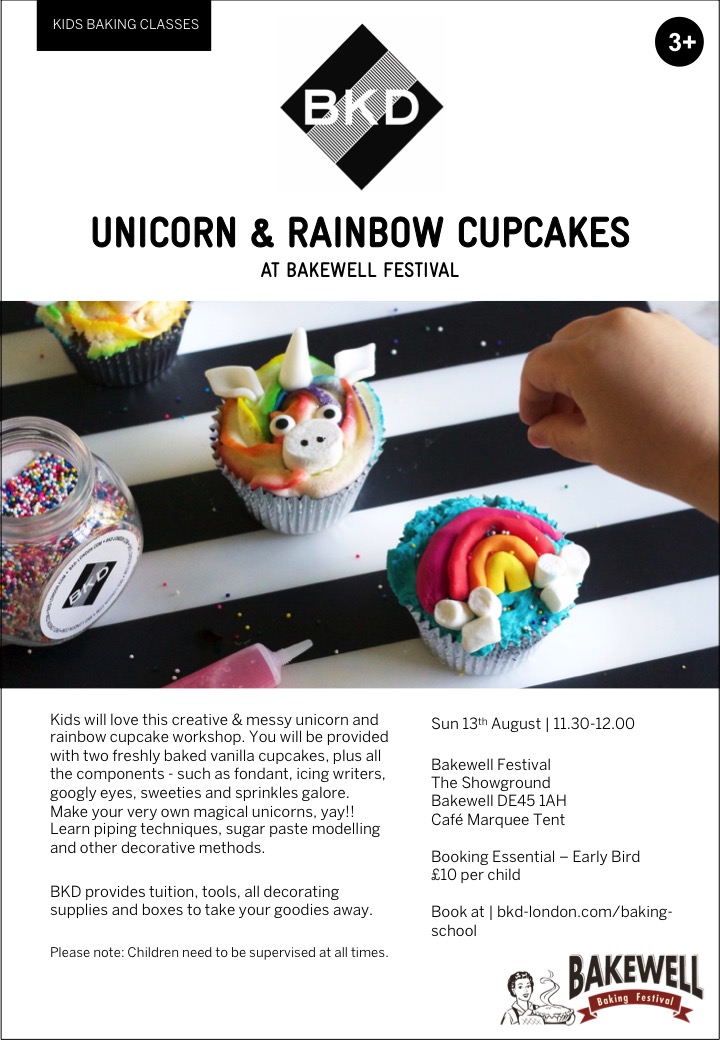 Kids will love this creative & messy unicorn and rainbow cupcake workshop. You will be provided with two freshly baked vanilla cupcakes, plus all the components - such as fondant, icing writers, googly eyes, sweeties and sprinkles galore. Make your very own magical unicorns, yay!! Learn piping techniques, sugar paste modelling and other decorative methods.
BKD provides tuition, tools, all decorating supplies and boxes to take your goodies away.
Please note: Children need to be supervised at all times.
TERMS & CONDITIONS
Refunds are not given, but if there's availability on another class we are happy for you to change dates. A minimum of 48 hours is required.
Note: We take photographs at our classes that we add to our gallery and are happy to share with you via email. If you do not wish for your child to be photographed, please mention when booking.