Description
What do we really know about black British history?
This October marks the 30th anniversary of Black History Month in the UK. However, with celebrations slowly fading away, we thought there was no better time to celebrate how black Britons have contributed to our thriving multi-cultural society through our professional contributions and social activism.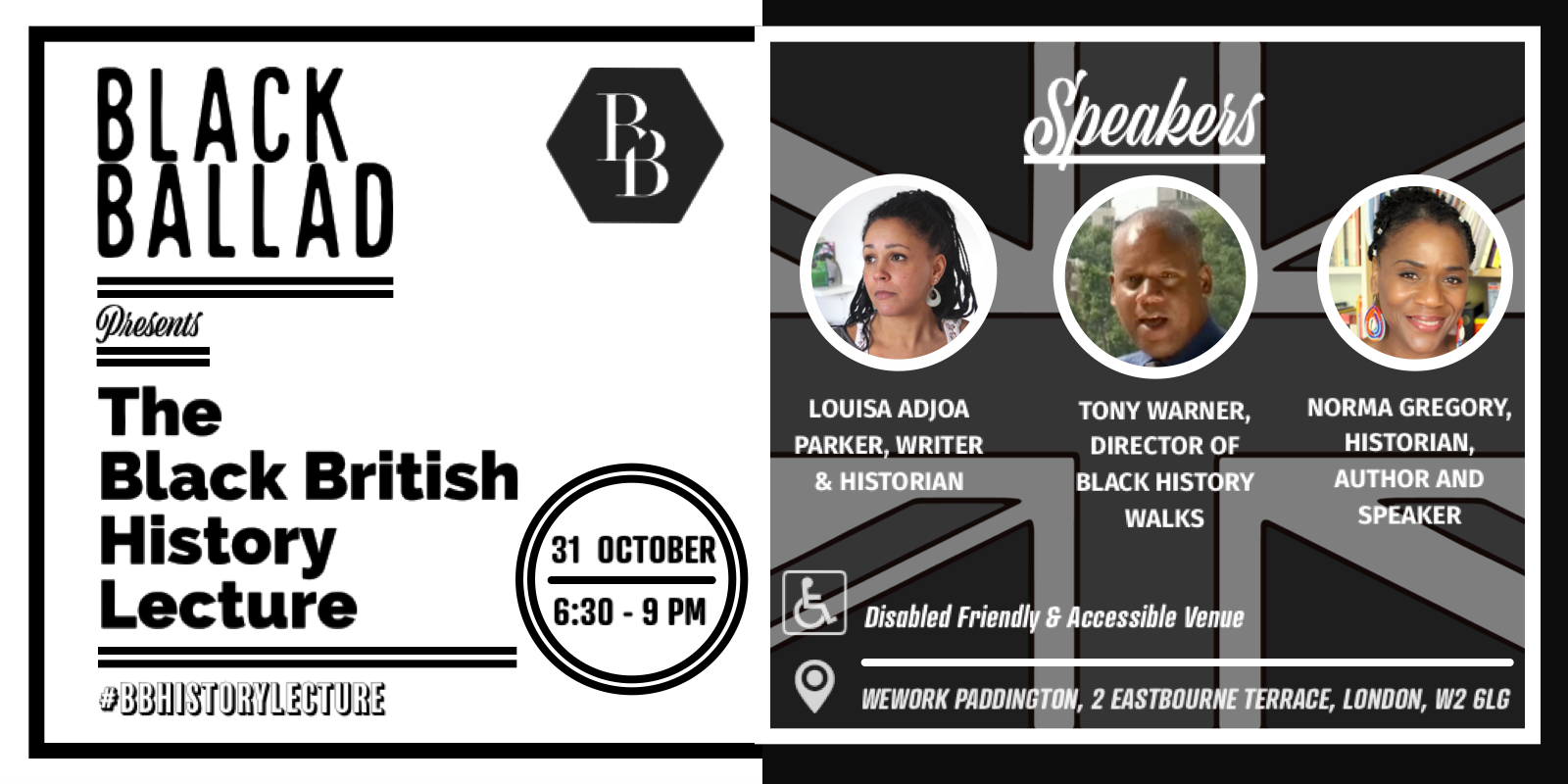 Introducing The Black British History Lecture - the history lesson that we never had in school.
Three black British historians will share an aspect of black British history that isn't widely known or appreciated:
- Louisa Parker, Writer & Historian - Black British history in the rural South West
- Tony Warner, Director of Black History Walks - Black British Female Civil Rights Activists: What You Don't Get In School!
- Norma Gregory, Historian, Speaker & Author - Our Legacy: Contributing to Black British History

As well as these historians' lectures, there will also be an opportunity for Q&A and networking with others eager to learn about a more inclusive version of our history as black Britons.
---
This Black Ballad event is open to everyone, with Black Ballad members getting access to discounted tickets sent to them via email:
- General admission: £20.00
- Black Ballad members: £15.00
- Black Ballad premium members: £10.00

We are also bundling a limited number of event tickets with three months' Black Ballad membership at the normal price:
- General Admission + 3 months BB membership (worth £15): £27.50
- General Admission + 3 months BB premium membership (worth £21): £30.50

If you are buying a ticket + membership bundle, you'll receive an email 9pm on the day you purchase with your activation code.
Why else should you become a Black Ballad member? Glad you asked! Find out more about Black Ballad member here.