Description
The Pathway to Becoming a Health & Safety Superstar
We're proud to be hosting an event as part of both the Black Country Business Festival and Safe Water Initiative.
This half-day seminar features expert talks form 3 well-respected figureheads of their fields, namely fire safety, facilities management and Legionella control. All our speakers and sponsors will be on hand to answer any questions you may have and provide impartial advice on how to improve your current health and safety measures.
What to expect

The health and safety landscape is ever changing and it can be quite the task to try and stay abreast of the latest planned alterations and further requirements placed on a business. That's why we've rounded up a few of our most trusted partners and set about spreading our collective knowledge to any and everybody.
Our objective is to help support and inform every organisation within the Black Country and those joining the Business Festival with their health and safety responsibilities. This is an opportunity to pick up new skills and improve the standards within your organisation, helping to improve not only your knowledge and understanding but the working conditions of your colleagues and the facilities and services used by your clients.
Who should attend

The beauty of this event is that whether you're solely responsible for one or all facets of health and safety within your organisation, you'll be able to pick up valuable insight and innovative best practices to integrate into your work.

Delegates from the following disciplines will find particular value in attending:

- Business owners and operators
- Health and safety representatives/operatives
- Facility and estates managers
- Senior management & leadership
- Property maintenance
Schedule of events
08:30 - Registration and networking
09:00 - Know Your Responsibilities (Legionella control and water safety) - Richard Deakin, General Manager, Nant Ltd

09:45 - Fire The Burning Issue (fire safety) - Nigel Taylor Brown, Managing Director, NTB Consultancy (UK) Ltd
10:30 - Morning break and refreshments

11:00 - Role of Facilities Management in Procurement (facilities management) - Robin Harris, Client Services Director, Eco FM

11:45 - Introduction to the Safe Water Initiative - Imran Ishaq, Marketing Manager, Nant Ltd
12:15 - Lunch and networking
13:00 - Close of event
Get to know the speakers
We've invited some of our most trusted partners to share their veteran expertise during the event, but don't take our word for it, get to know them a little better in their own words.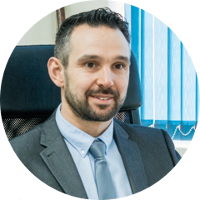 Richard Deakin

I have worked with Nant Ltd for 8 years, initially joining as a risk assessor, before progressing to managing various aspects of the business i.e. Risk Assessment Team, then operations before progressing to Key Account and General Manager.

I regularly arrange and lead the training provided by Nant Ltd both internally to staff and externally to clients and through seminars such as this.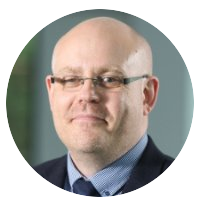 Robin Harris
I'm a facilities management professional, an expert at developing and delivering solutions to match the needs of clients within different property sectors, from healthcare and education to industrial and retail.
I take great pride in my management style and as the client service director, I specialise in customer service and the on-going improvement of the customer's journey.

My years of travel have provided me the opportunity to experience different working sectors in places as far afield as Australia and New Zealand.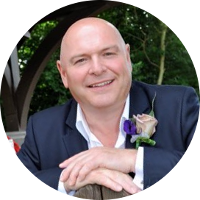 Nigel Taylor-Brown

Like you I have a passion for ensuring things are done correctly; you wouldn't be here if you didn't! Fire and health and safety are my passion; I served most of my working life in the UK Fire Service where I developed skills and knowledge for fire safety.
I have a pragmatic approach to fire safety linking the fire risk assessment process, emergency strategy and the training to ensure that the occurrence and risk of fire is significantly reduced; training your staff to high professional standards to manage fire safety and to react appropriately ensuring and maintaining the effective operation of your business.