Join Black Girls Bloom three hours of mindfully curated offerings that invite us to feel into this moment.
About this event
Through conversation, practice, the sharing of our thoughts and feels in the form of podcasts, Zine's and short films, we will be exploring ways to honour and hold space for our grief whilst also cultivating joy, hope and new old ways of being in relation to ourselves, each other and the earth.
Workshop participants:
Camille Barton – Resourcing for regeneration
Elsie Harp – Healing Through Collective Change
Idman Abdurahaman – Feeding off the love of the land
Anike Bello – Binary Complementarity
Griot Chinyere x Black Girls Bloom – Feminine Melanin Rich Walkers of the Cosmos
Jade Hackett – Why do I love us so much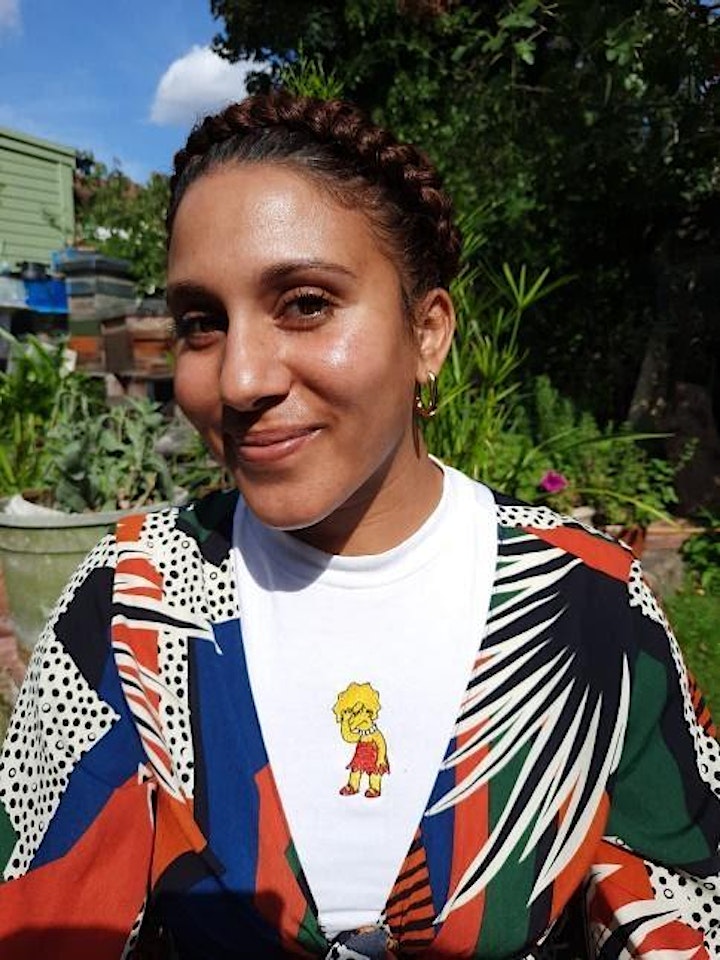 Giselle Richelieu - founder of Black Girls Bloom
Organiser of Black Girls Bloom - We are each others medicine
Carole Wright, the founder of Blak Outside, is a conscious raising multidisciplinary artist and community gardener. Her work practices and community engagement led to the formation of Blak Outside.
Blak Outside project is grass roots led, intergenerational, supportive of social housing residents, QTIBIPOC (queer, trans, intersex, Black, indigenous people of colour). The project will build on existing work to provide a long term legacy.