Cumbria has a history of Black people since 3AD to the present day. Presentation by two local researchers.
About this event
Chair - . Marcia Reid Fotheringham, JP, DL . (Patron AWAZ Cumbria)
Cumbria has a history of Black people since 3AD to the present day. To celebrate Black History Month we have two Researchers who have researceh Black History in Cumbria:
Ray Greenhow – Author of the book 'Britain's First Black Policeman, The Life of John Kent, a Police Officer in Cumberland, 1835 – 1846'
On continuing to research any African references to Cumberland he came across details of several anti-slavery matters centred on the shores of Ullswater, near Pooley Bridge and am currently trying to pull these accounts together.
Bio
Ray Greenhow 64 years old, born at Workington and now lives west of Carlisle.
I discovered a story of a police officer called James Armstrong, who died on duty falling 700 feet from Clough Head on 30th September 1847. On researching James's life, I realised he had worked in Maryport with the Nation's first black police officer, John Kent, in 1835. I decided to research John's life and had a local history book published called 'Britain's First Black Policeman, The Life of John Kent, a Police Officer in Cumberland, 1835 – 1846'. John was the son of Thomas, who was 'regarded as a slave' by the Senhouse family at Calder Abbey and had entered the country at Whitehaven. He had been released 'on account of his good conduct', and eventually married and settled in the Carlisle/Low Heskett area of the county.
Cathy Stubbs
Reflecting on stories we researched as part of our Hidden Heroes Project, we will introduce one of the most distinguished British Cavalry Officers of the First World War and discuss his links to Carlisle and his family's experiences of injustice, slavery, and success.
Bio
Cathy has been with AWAZ Cumbria for over seven years. A graduate of Northumbria University, she holds a BA (Hons) degree in History & Sociology. Prior to that, she persued a career as a mental health nurse.
Cathy's projects with AWAZ Cumbria deliver successful community education workshops and interactive, academically researched exhibitions with the ultimate aim of bringing communities and people together to celebrate their shared heritage. A passionate believer in equality, she engages with a variety of organisations and stakeholders to achieve the core aims of our organisation.
Join the conversation with AWAZ Cumbria.
Numbers are limited.
Information to join on Zoom will be sent out 60 minutes before the event.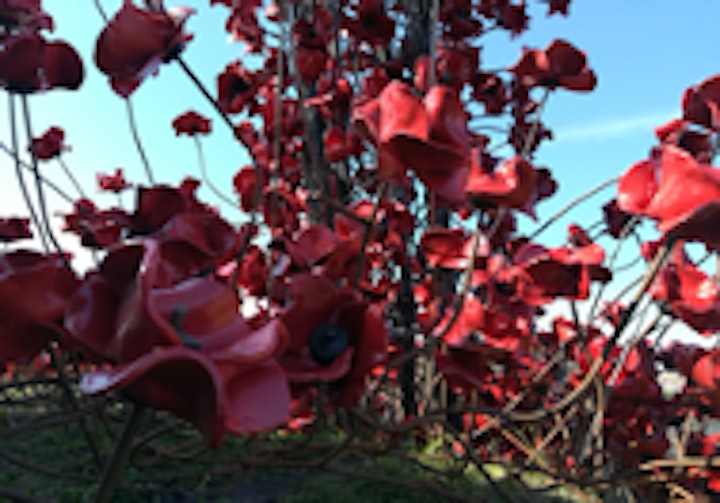 Organiser of Black History and Anti-Slavery movement in Cumbria
AWAZ Cumbria was established as first ever county wide BME organisation in Cumbria and registered as Community Interest Company on 18th May 2007.
In rural Cumbria, AWAZ has been working for community development since 2005 by providing support for formal/informal community groups and empowering the voice of BME people and communities (including migrant workers, Gypsy and Travellers).
AWAZ Cumbria aims to create strong and vibrant BME communities, fully engaged in the decisions which affect their growth and development.
AWAZ Cumbria is a social enterprise and community development organisation which:
Works with people to improve their quality of life;
Supports community development initiatives and partnerships;
Delivers training, engagement and enterprise solutions for all sectors;
Provides public policy advocacy.
AWAZ Cumbria also provides information, advocacy and support to BME people in complex and difficult situations by making referrals to appropriate organisations and connecting people and community networks.