Black History Month Celebratory Event Showcase - 30th October 2015
Description
Black History Month Celebratory Event Showcase
Black Minority Ethnic Sub-Regional Partnership (BMESRP) in association with Northampton Borough Council - Diverse Communities Forum and Northamptonshire Healthcare Foundation Trust is showcasing
3 the hard way Caribbean/ Cariad/ Gujarati/ Songs…
on 30th October 2015
This is a brand new UK tour from Jean 'Binta' Breeze MBE, Lydia Towsey and Shruti Chauhan.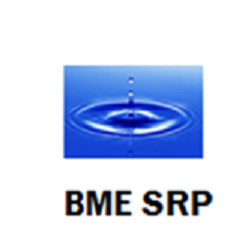 The details:
Date: 30th October 2015
Where: Northampton Borough Council, Court Room, The Guildhall, St Giles Square, Northampton, NN1 1DE.
Show: 7.00pm - 9.00pm
Cost: Free
There is also the opportunity to take part in the workshop which will be held from 4.30pm - 6.30pm at the Guildhall.
Places for the workshop are limited - so please book your place early!
The three powerful poets:
Jean 'Binta' Breeze MBE, a Jamaican, Lydia Towsey of Hungarian and Welsh descent and Shruti Chauhan of Gujarati origin - as they tour this new and exciting work.
3 The Hard Way derives from Jamaican culture where male DJs would respond to each other's sets in collaboration and competition. The idea was adopted by UK male dub poets, led by Linton Kwesi Johnson in the 80s. Following a rave reviewed UK tour in 2014, the women will once again re-appropriate the format to explore
politics, diversity and gender - now across three continents and three generations.
The events which are taking place nationally is supported by Arts Council England; in association with
Writing East Midlands and Apples and Snakes. For more information see
www.3thehardwaypoets.wordpress.com
Brilliant chemistry... sit back and let the lyrics (not just words) wash over you.'
Karen McCandless, The Public Reviews.

'Having seen this show I can actually, genuinely,honestly sing its praises and say "hey you; you should go see this."'
Nathan Human. KLiC Theatre, Producer.
All involved are delighted to have secured the booking of this show locally and hope you are able to join others locally to participate with the workshop leading into the showcase!