Description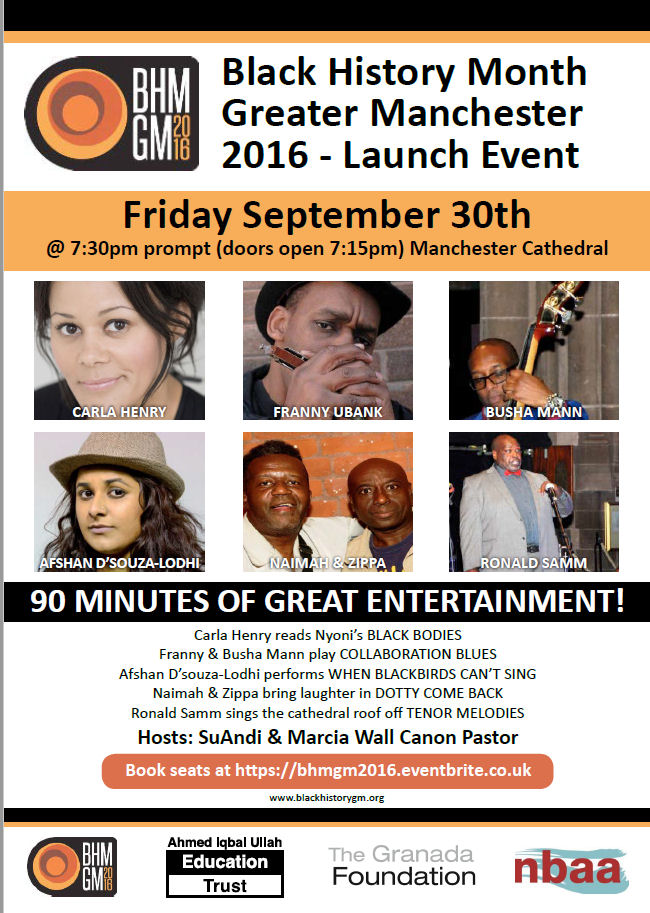 The launch of the October arts festival
Black History Month 2016
An evening of entertainment representing Greater Manchester's diverse Black communities' history and culture, including poetry, opera and jazz.
We are delighted to announce that internationally acclaimed tenor Ronald Samm has agreed to return as the closing act of the evening.
Hosted by National Black Arts Alliance supported by the Ahmed Iqbal Ullah Race Relations Resource Centre and Education Trust and the Granada Foundation representing the BHMGM venue partners
Dean Rogers Govender welcomes all people of all denominations and none.
The event is free but donations of £2 on the door would be welcomed.

blackhistory.gm@gmail.com @BlackhistoryGm ​ www.facebook.com/blackhistoryGM