Black History Month Greater Manchester 2018 - Launch Event
Description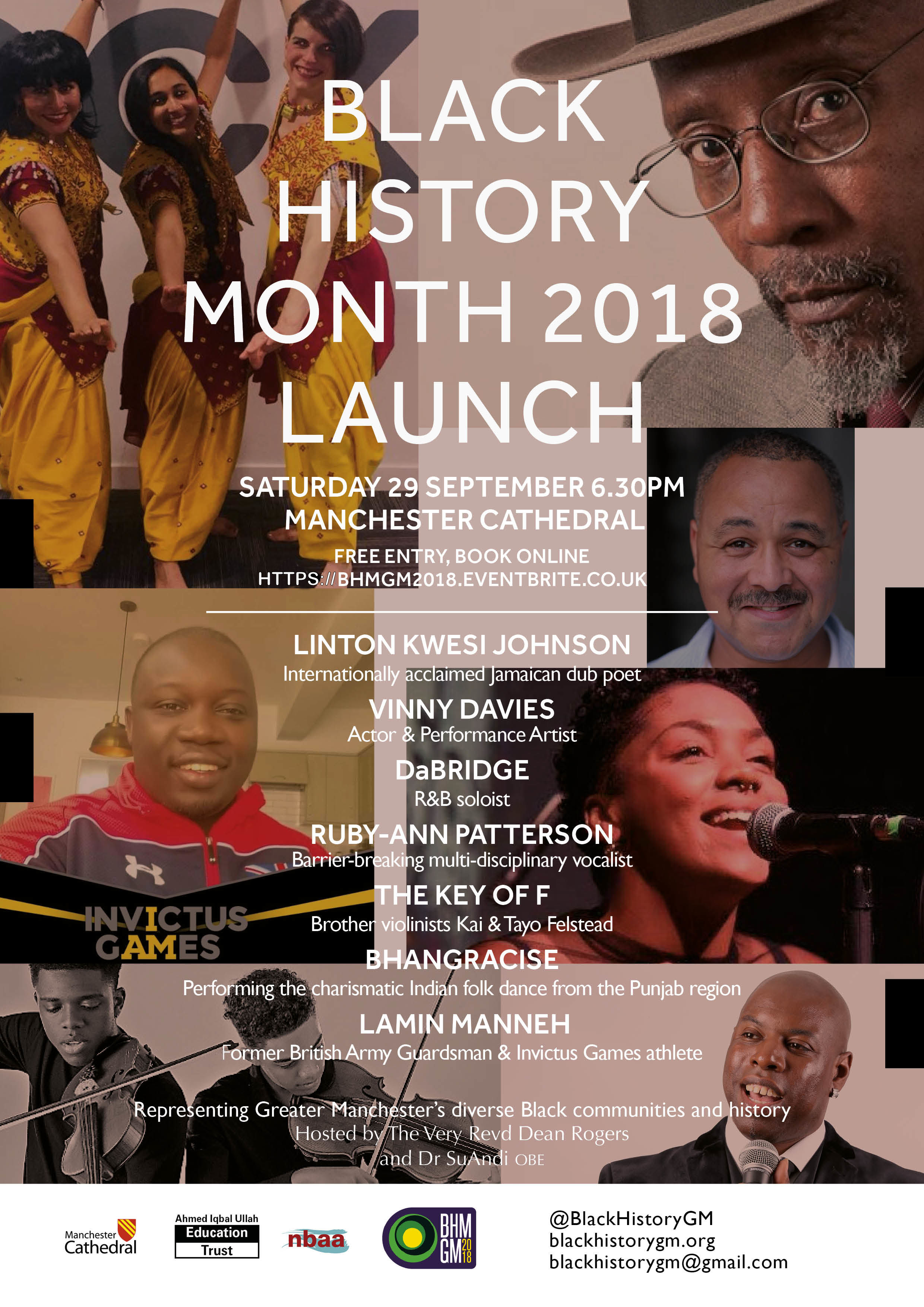 (Doors open 6:30 pm for a prompt 7:00 start)
The launch of the October arts festival
Black History Month 2018
An evening of entertainment representing Greater Manchester's diverse Black communities and history, hosted by the Very Reverend Dean Rogers and Dr SuAndi OBE
Artists include:
Internationally acclaimed dub poet Linton Kwesi Johnson
Actor and performance artist Vinny Davies
R&B soloist DaBridge
Multi-disciplinary vocalist Ruby-Ann Patterson
Violinists The Key of F
Bhangracise
Invictus Games athlete Lammin Manneh
Hosted by National Black Arts Alliance and the Ahmed Iqbal Ullah Race Relations Resource Centre and Education Trust
The Cathedral welcomes all people of all denominations and none.
The event is free but donations of £2 on the door would be welcomed.
Please print and show your Eventbrite registration at the Cathedral desk to ensure admission. Space is limited and we do not want to turn people away.
Travel information: you may wish to
avoid Regent Road and surrounding links such as Mancunian Way and onto Hulme and Old Trafford, as there can be lengthy delays on that route.