BLACK HISTORY MONTH screening of THE STUART HALL PROJECT with Discussion
A ground breaking film combining archival and sonic approach to forgotten histories, ideas and the untold stories of the politics of change
About this Event
October is Black History Month, a time when the achievements, culture and struggles of Black people are recognised and celebrated throughout the country.
THE STUART HALL PROJECT is a 2013 British film written and directed by John Akomfrah, centred on Jamaican cultural theorist Stuart Hall, who is regarded as one of the founding figures of the New Left, New Left Review and a key architect of Cultural Studies in Britain. A life lived through the twentieth century's defining political moments.
Hall was one of the most influential and respected intellectuals of his generation. THE STUART HALL PROJECT is made entirely from Hall's film, television, radio and photographic archives, and set to the music of Hall's musical hero Miles Davis. The film tells the story of how a bright young Rhodes scholar of the Windrush generation became Stuart Hall, leading cultural theorist. Hall's search for identity as a black man in England led him to consider the historical and political factors that determine our place in society and impact on our identity, and this became his life's work. This masterful documentary maps the changes from Britain in the 1950s to the multiculturalism of today.
Stuart Hall spent a lifetime working on developing critical thinking on race and representation, challenging the old negative stereotypes of black people, whilst at the same time championing the creativity of the growing Black Arts Movement and black artists. His work is as meaningful today as it was back in the 70s and 80s
Discussion and Q&A will be Chaired by:
Bell Ribeiro-Addy. Ms Riberio-Addy was the former National Black Students' Officer for the National Union of Students (NUS). In this nationally elected role Bell headed the largest organisation of Black students in Europe that represents 1.3 million students of African, Arab, Asian and Caribbean heritage students in Britain on issues relating to social, political and academic under-representation, international policy and educational inequality. Bell has a particular interest in international peace and justice and challenging racial inequality across gender, disability, sexual orientation and faith dimensions. She has previously worked as a Campaigns Officer for the Palestine Solidarity Campaign, and the National Assembly Against Racism. Bell also spent four years as a Parliamentary Assistant. Since 2015 she has been a Political Advisor for the Labour Party working on International Development, Health and now in Home Affairs where she has been instrumental in exposing the Windrush Scandal, challenging the Government on their treatment of Grenfell survivors, and changing the Labour party's immigration policy.
Panelists include:
Dr Dhanveer Singh Brar. Dr Singh Brar is a scholar of Black Studies, as it intersects with Cultural Studies, Sound Studies and Critical Theory. The research he undertakes covers theorisations of black diasporic sonic culture from the mid-twentieth century to the present, the question of form in the black radical tradition, and the politics of black critical thought. He has published in journals such as Social Text, Darkmatter and Cesura // Acceso and is a founding member of the London based Black Study Group. At present he is working on a book manuscript analysing electronic dance music, urban geography and sonic culture in the contemporary black diaspora of the Global North.
Doors open 19.00 for drinks and food.
Film Screening 19.30pm (105mins) followed by Q&A.
Admission open to ALL, non Labour Party members welcome.
Admission on the door by donation (£5 per person, suggested) and serving okra masala and cod fish and avocado salad.
A bar is open during the evening until 22:30 with drinks allowed into screening.
SLFC is organised by Streatham Labour Political Education Officers to bring political education out into the community in a friendly, welcoming environment over a glass of whatever and some healthy fresh food.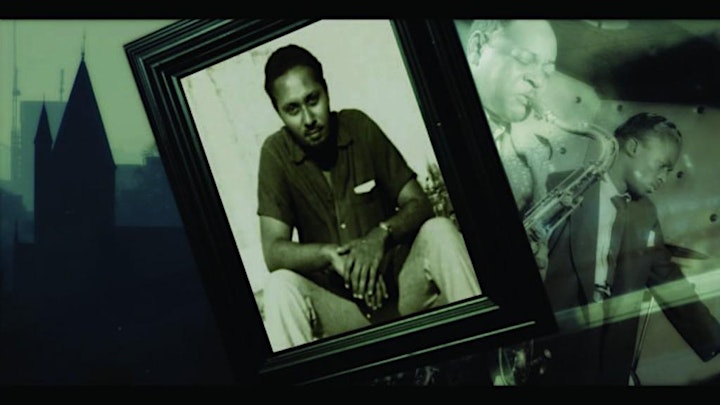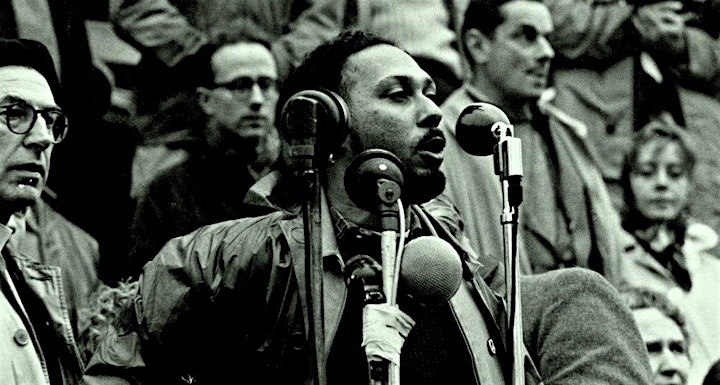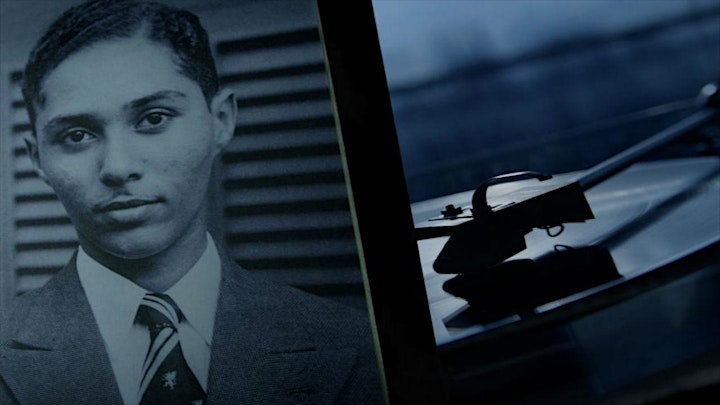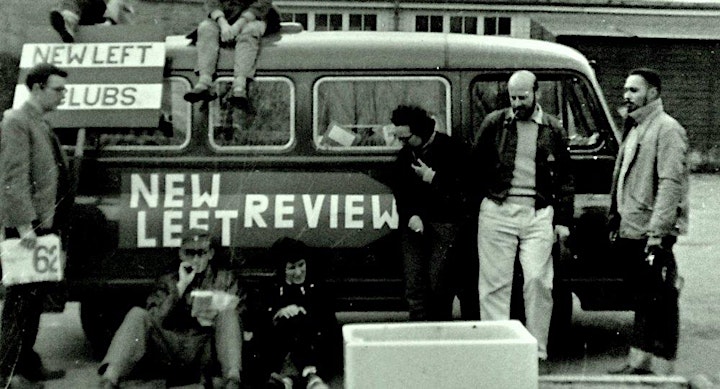 John Akomfrah was a undergraduate at Portsmouth University in the early 1980s, where he founded the media collective project Black Audio Film Collective (BAFC) with fellow students.
"I think most of us first encountered Stuart Hall in 1979 because of his appearance in the BBC programme IT AIN'T HALF RACIST MUM, made by the group 'Campaign Against Racism in The Media' to look at the representation of black and Asian people on television. So we were aware of him as a public intellectual, but it was with the publication of the book POLICING THE CRISIS that we became aware of his academic side.
From that point onwards we became even more aware of his work and ideas and my first year was a major introduction to Hall. I didn't know who he was as a fixture in the academy because he seemed to appear in different departments – sociology, media, ideology, he just seemed to be everywhere. Also, in 1982, when the book THE EMPIRE STRIKES BACK came out, we got a broad understanding that he was connected to our practice both politically and culturally". www.bfi.org.uk