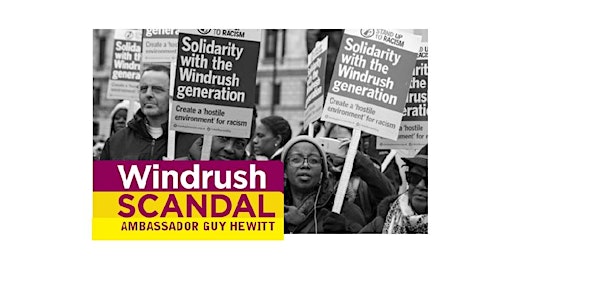 Black History Month: Windrush Scandal -Ambassador Guy Hewitt
Guy Hewitt: 'How I forced the UK government to act on the Windrush scandal'
About this event
A special Black History Month feature with Ambassador Guy Hewitt, as he interacts with Northern Ireland around the Windrush Scandal. The Barbados Ambassador to UK will explain the impact of the scandal on racial equality.
Guy Hewitt: 'How I forced the UK government to act on the Windrush scandal'
Hewitt, along with leading race relations campaigner Sir Herman Ouseley, the race equality thinktank the Runnymede Trust, the Joint Council for the Welfare of Immigrants, and Tottenham Labour MP David Lammy, drew up a timetable of events designed to force the issue on to the political agenda. He successfully coordinated the first ever press conference of all Caribbean high commissioners, at which they expressed dismay at the government's treatment of people who had lived all their adult lives in the UK.
Windrush scandal has found victims were subjected to the "most appalling injustice", which included losing jobs and losing homes.
The 275-page report said the "root cause" of the scandal can be traced back to legislation of the 1960s, 70s and 80s, some of which had "racial motivations"
The Windrush Lessons Learned Review was commissioned after people with a right to live in the UK were wrongfully detained or deported to the Caribbean.