Description
UCLA Anderson Worldwide Welcome Week 2017: LONDON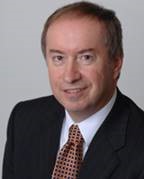 Please join UCLA Anderson and UCLA alumni for a unique, interactive evening with Francis Longstaff, Allstate Chair in Insurance and Finance at UCLA Anderson, as he explores Black Holes and Black Scholes. Exciting new research at UCLA Anderson focuses on the "black holes" in financial markets and learning about some of the additional forces that drive security prices besides risk and return. Professor Longstaff combines astrophysics with market pricing dynamics to provide a fascinating perspective on financial markets.
Made possible by Zoom technology, this Worldwide Welcome Week event will feature a real-time lecture and interactive Q&A with Professor Longstaff—live streamed from Los Angeles. Don't miss this opportunity to connect with your local network and access thought leadership from UCLA Anderson's world-renowned faculty.
THIS EVENT IS OPEN TO ALL UCLA AND UCLA ANDERSON ALUMNI, UC ALUMNI, PARENTS & FRIENDS
With special Guest Jill Baldauf ('81), Associate Dean, Alumni Relations
Cocktails and canapes will be served following the presentation.

About Worldwide Welcome Weeks:
Worldwide Welcome Weeks (WWW) is an annual event series presented by UCLA Anderson's Office of Alumni Relations, alumni chapters and affinity groups to officially welcome the newest class of alumni to the UCLA Anderson Alumni Network. WWW events provide a unique platform for alumni to connect with their local network and gain access to valuable lifelong learning opportunities. From going behind the scenes at an organization, to engaging with academic and business leaders, to participating in exclusive experiences—there is something for everyone.

About Francis Longstaff:
Francis A. Longstaff is a Certified Public Accountant (CPA) and a Chartered Financial Analyst (CFA). From 1995 to 1998, Professor Longstaff was head of Fixed Income Derivative Research at Salomon Brothers Inc. in New York. Professor Longstaff has also worked in the research department of the Chicago Board of Trade and for Deloitte and Touche as a management consultant.
His current research interests include the following:
1. Fixed income markets and term structure theory.
2. Derivative markets and valuation theory.
3. Credit risk.
4. Computational Finance.
5. Liquidity and its effects on prices and markets.
6. The role of arbitrage in financial markets.
Several of his recent term structure papers have focused on the expectations hypothesis. Recent papers in the area of derivatives have focused on the valuation of American options by simulation and on the valuation of interest rate derivatives in string models of the term structure. Other recent papers provide upper bounds on the size of discounts for lack of liquidity that can be sustained in financial markets and also examine the risk/return relationship for hedge funds investing in pure arbitrage opportunities when there are margin constraints. He has published nearly 40 articles in academic and practitioner journals.
Many of his valuation models have been used widely on Wall Street and throughout the global financial markets. He has extensive experience as a consultant for many Wall Street firms, mutual funds, hedge funds, commercial banks and other financial institutions, software developers and risk management firms, as well as in litigation support. He is a frequent speaker at practitioner seminars and conferences. (More…)