Refund policy
Refunds up to 1 day before event
Eventbrite's fee is nonrefundable.
Working with Race, Ethnicity and Culture in and Outside the Therapy Room - A Conference for Trainers, Practitioners, Students and Academics.
About this event
Book your tickets now to secure your place. All tickets include access to the recording
Onlinevents and PCCS Books are delighted to announce a one-day conference, in association with the editors of the recently published book, Black Identities + White Therapies (PCCS Books, 2021).
The online conference will run from 15-16th July 2022. It will offer a combination of keynote speakers, panel discussions and a wide-ranging choice of practical workshops.
Our aim is to provide a space for students, trainers, practitioners and researchers to explore and showcase best practice in:
challenging race discrimination and white fragility within the counselling professions
developing new ways of preparing students to work in our multicultural society
finding new ways to offer therapy to a diverse population
increasing access to talking therapies for people from minoritised racial groups
promoting black, Asian and minority ethnic presence within the profession at all levels.
The conference will open in the evening of Friday 15 July with a panel debate on a topical issue, followed by a social gathering and party for participants.
On Saturday, there will be an opening keynote address, followed by workshops of between 45 and 90 minutes, organised in four streams to reflect the four primary sectors of interest:
Following a break for lunch, we will reconvene for a second keynote presentation, followed by a further choice of workshops across the same four streams.
The event will close with a keynote presentation and discussion forum where participants can reflect and report on what has arisen for them in the workshops and discuss ways forward for the profession.
We are seeking
submission of abstracts to run workshops from practitioners, trainers, students, academics and researchers. The workshops can be either 45 or 90 mins in length. Please send your abstract/proposal to…..
sponsorship for this event to enable us to reimburse all the speakers adequately for their time and keep the ticket prices low.
TRAINING PROVIDERS
We are asking all training providers to email their students details of this conference along with a link to the Student Discount.
To acknowledge your support for the conference we are displaying training providers logo's here on the registration page, also in the resources pack that will be sent to all conference participants and included with the recordings from the conference.
Please email help@onlinevents.co.uk for the details to send to your student group and to share you company logo for the registration page.
STUDENT DISCOUNT
We have a special student discount ticket that is available for only £15.00.
This ticket is available via training providers.
Please send the contact details of your training provider to help@onlinevents.co.uk so that we can send the student discount details to your training provider to distribute to their student body.
Our intention is to let all counselling & psychotherapy students know about this conference as the learning will be vital for current training and future practice.
This workshop will be hosted on the Zoom meeting platform where we will use our camera and microphones to interact with each other as a group.
All the colleagues at ONLINEVENTS and the presenters we collaborate with are committed to working in a manner consistent with the BACP Ethical Framework, which can be accessed on the link below. When registering for this event you are agreeing to be present and interact in a manner that is consistent with this Framework.
https://www.bacp.co.uk/events-and-resources/ethics-and-standards/ethical-framework-for-the-counselling-professions/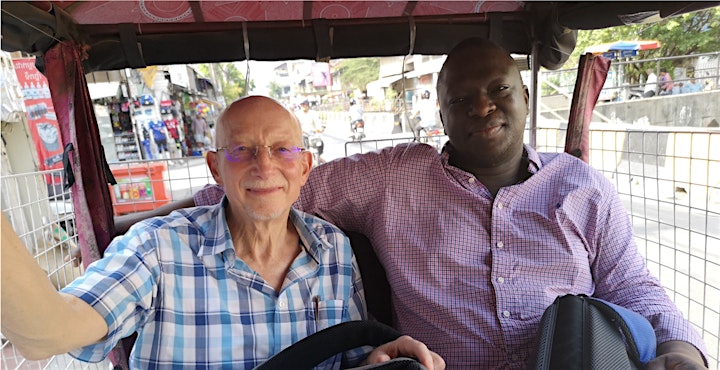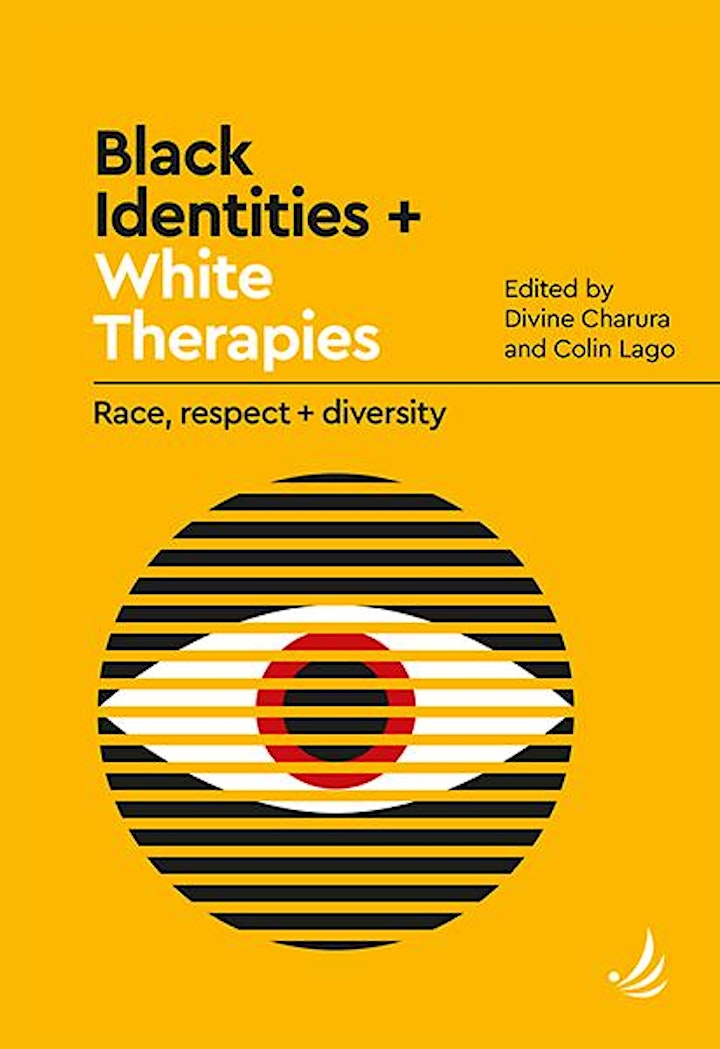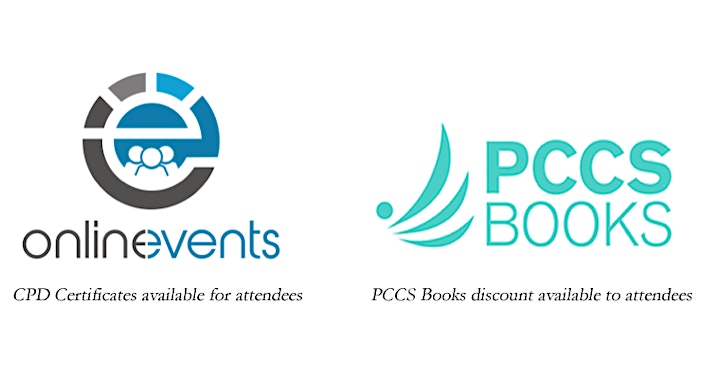 Colin Lago
Colin Lago, D. Litt, was Director of the Counselling Service at the University of Sheffield, U.K., from 1987 – 2003. He now works as an independent counsellor/psychotherapist, trainer and supervisor. Trained initially as an engineer, Colin went on to become a full time youth worker in London and a teacher in Jamaica before becoming a counselling practitioner. He is a Fellow of the British Association for Counselling and Psychotherapy. Deeply committed to transcultural concerns within psychotherapy, he has published articles, videos and books on the subject. To balance professional demands he loves to run, bike and dance!
In relation to this talk, Colin notes that he was fortunate to come into the profession in its early days, 1977, the same year as BAC emerged from the Standing Conference! Colin first came across the work of Carl Rogers whilst initially training as a youth worker in his early twenties, (some seven years before he trained as a therapist). He found Carl's books by accident whilst perusing the college library shelves and was immediately impacted by the resonance inside himself of these ideas 'which spoke to him directly'. They helped to affirm his own confidence in his beliefs and approach to others.
Inevitably, there are many strands to this developing story, as with everyone's biography, but Colin was fortunate in joining with his new colleague who already had worked with Rogers in international gatherings. Inevitably, attendance at international conferences and large group experiences soon followed, enabling Colin to meet colleagues from many parts of the world. Such connections form the background against which this presentation will be based.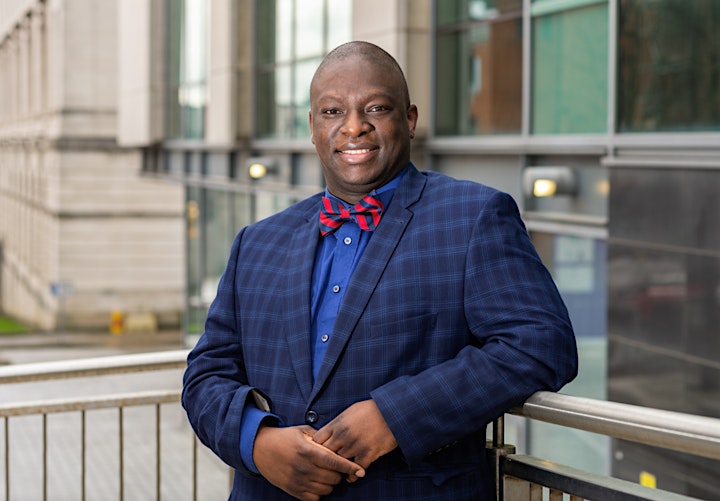 Divine Charura
Dr. Divine Charura is a full Professor of Counselling Psychology at York St John University (England). He is a Chartered Psychologist, and Counselling Psychologist with the British Psychological Society. He is registered as a Practitioner Psychologist with the Health and Care Professions Council in England. Divine is also an Honorary Fellow of the United Kingdom Council for Psychotherapy and an Adult Psychotherapist.
Divine's psychotherapeutic interests are in exploring the therapeutic relationship when working with, loss, diversity, psychological distress, Trauma, love, relationships and their impact of on being. Divine has co-authored and edited numerous books in counselling, psychology and psychotherapy. These include Love and Therapy: In Relationship [co-edited with Stephen Paul] and with Colin Lago has co-edited the following books The Person-Centred Counselling and Psychotherapy Handbook: Origins, Developments and Current Applications and Black Identities + White therapies: Race respect and diversity.
Divine is a lover of photography, art, music and outdoor pursuits.
For divine's Publications please see https://ray.yorksj.ac.uk/profile/2104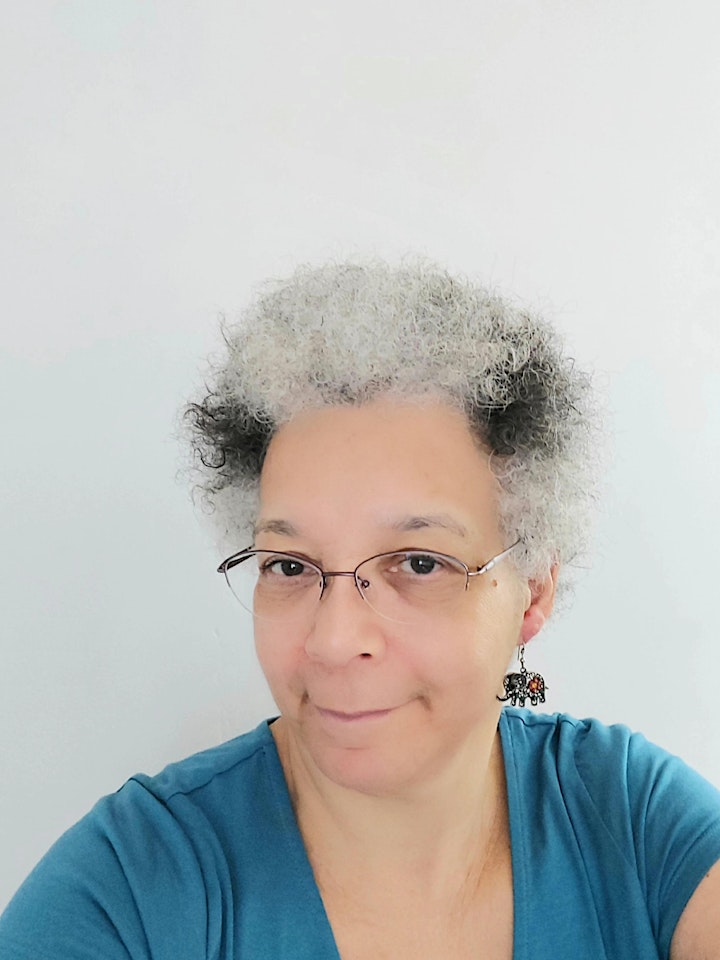 Yvon Guest
Yvon is a psycho-dynamic counsellor living and working in Bristol. She enjoys working with a diverse client base; mainly people of colour and members of the LGBTQ community.
Yvon worked for many years in the independent sector, where she developed a passion for facilitating the empowerment of societies' most oppressed and marginalised individuals. This, along with her own experiences as a care leaver, led to her undertaking a PhD on the themes of resilience and trauma; which she now incorporates into her counselling work.
In her spare time, Yvon loves going for long walks, family time, and playing with her grandchildren.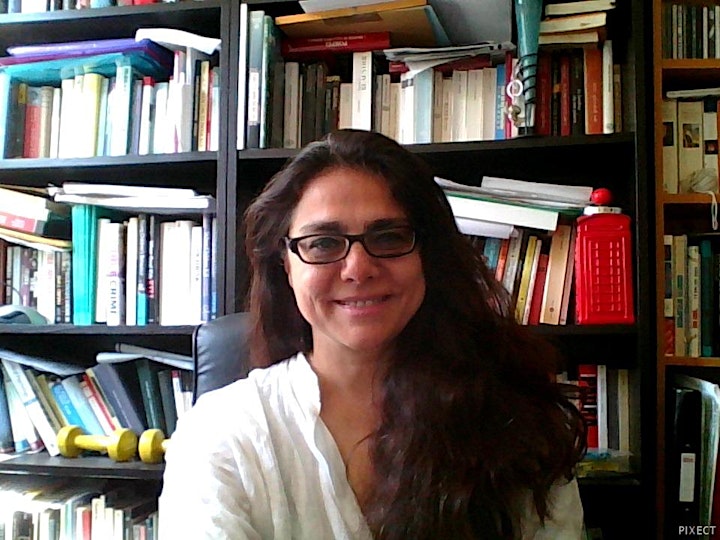 Lucia Berdondini
Lucia is currently Associate Professor and Course Leader of the Distance Learning MSc Humanitarian Intervention at the School of Psychology, University of East London. At UEL she is also teaching on the BSc (Hons) Counselling.
Lucia is a BACP Accredited Gestalt Psychotherapist since 2003 and she has been working with a variety of clients, individuals, couples and groups, adolescents and adults. Her areas of interest are psychosocial intervention in countries in war and conflict; existential therapies; intercultural counselling training. She has been involved in co-creating psychosocial interventions in countries like Afghanistan, Angola, India and Syria.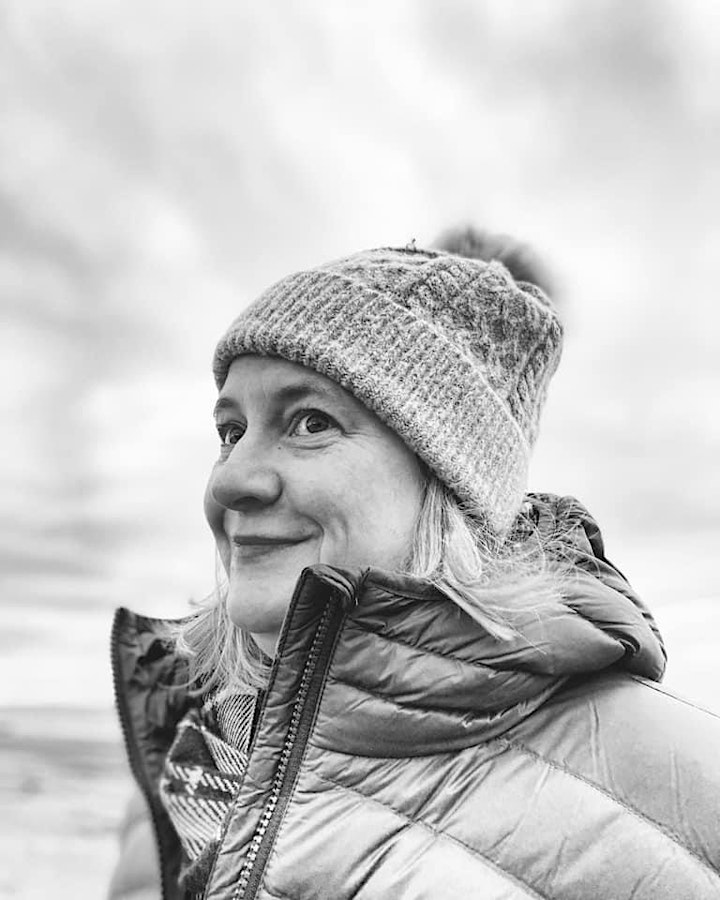 Katie Moffat
Katie joined PCCS Books in November 2016 as the Communications Manager. She works in collaboration with the PCCS team and our authors to promote our publications. If you have any queries regarding PR, sales opportunities, inspection copies and events then please get in touch with her.
Previously she worked in bookselling and the publishing industry for over 25 years. Her experience includes sales and marketing roles at Waterstones, Hodder and Stoughton and HarperCollins. Latterly, she worked at Wiley in marketing, publicity and brand management.
Katie is also a counsellor based in Edinburgh.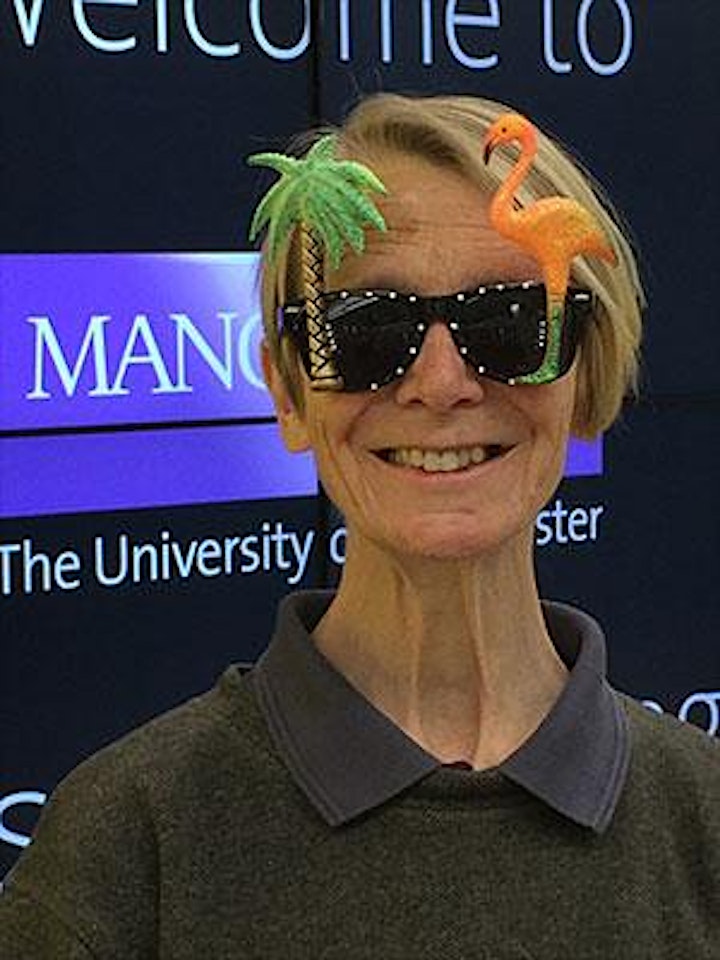 Catherine Jackson
Catherine is PCCS Books' Commissioning Editor, which means she talent-spot and commission new authors, read submitted manuscripts, and nurture authors to get their books into publishable form and then into print. She joined PCCS Books in September 2015 (lured by Pete Sanders with a cheap Indian dinner in Leamington Spa).
Previously, Catherine was deputy editor of BACP's Therapy Today magazine, which she now edits; before that she was managing editor of Bereavement Care journal, and before that, founding editor of Mental Health Today magazine.
Many, many moons ago, in her giddy youth, she worked with the radical feminist printer and publisher Onlywomen Press, and was a cartoonist, drawing for various publications, including City Limits and Nursing Times.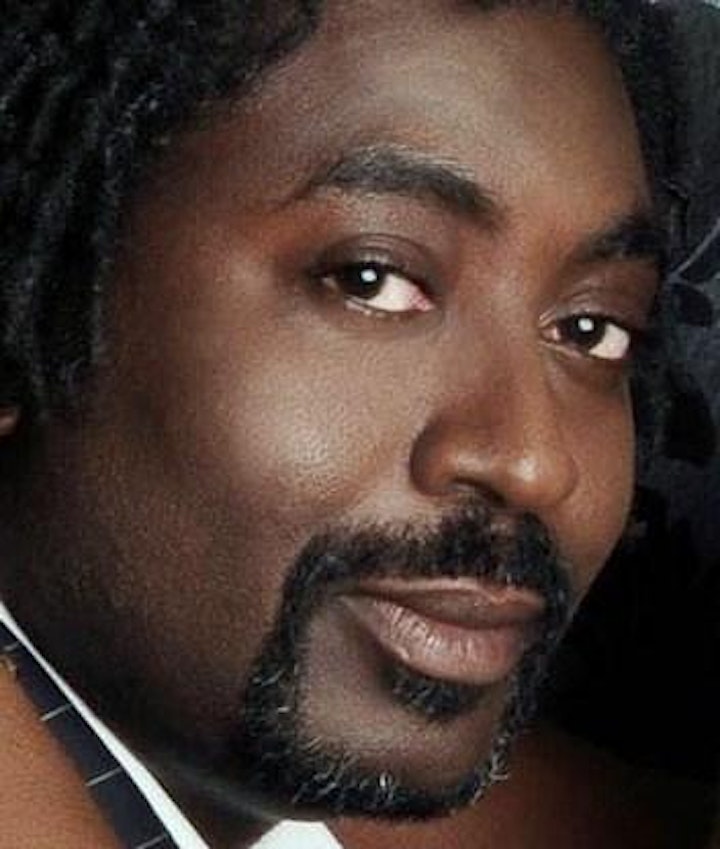 Mark Williams
Mark Williams is a Senior Lecturer in Social Work with Leeds Beckett University since 2004, with specialist knowledge in mental health social work practice. Prior to taking up post with the LBU Mark worked in statutory mental health services in both Health and Social Care, and within the third sector. Mark was key in developing a multicultural community resource with Touchstone-Leeds for racially minoritised communities with mental health issues in the late 1990's and returned to the project in 2001 as a Service Manager. At this time Mark worked with the late Lennox Thomas and Colleagues from Nafsiat to development culturally sensitive ways of engaging racially minoritised communities.
In the early 2000's mark worked with the Assertive Outreach Team in Leeds and was involved in the service's initial launch in 2001. During this time Mark's work focused on engaging people diverse backgrounds, often minoritised due gender, race, social and economic status, and was concerned with the intersectional context of individuals' experiences of mental illness.
Mark maintains this interest in the lived experiences of people from those communities in the UK and the impact on individual mental health and well-being and has gone onto organise a serious of conferences, in his work with LBU, for health and social care practitioners in mental health services working with communities.
Further, areas of experience in staff development and training, his specific interests focus on developing skills in stress management and resilience in the workplace, and the use of supervision in staff development. This extends to using psychodynamic approaches to engaging students and staff in personal and professional development courses, such as Interpersonal Skills development and developing Reflexive Practice.
Mark has trained in the Foundations of Transcultural Psychodynamic Psychotherapy with Tavistock and Portman, and previously studied Freudian Psychoanalytic studies at master's level. He is keen to use this and his broader knowledge of health and social care to further his approach to teaching and facilitate learning.
More recently, following his contribution the Black Identities + White Therapies publication Mark is involved in research focusing on the experiences of racism reported by racially minoritised students on professional academic programmes within practice environments.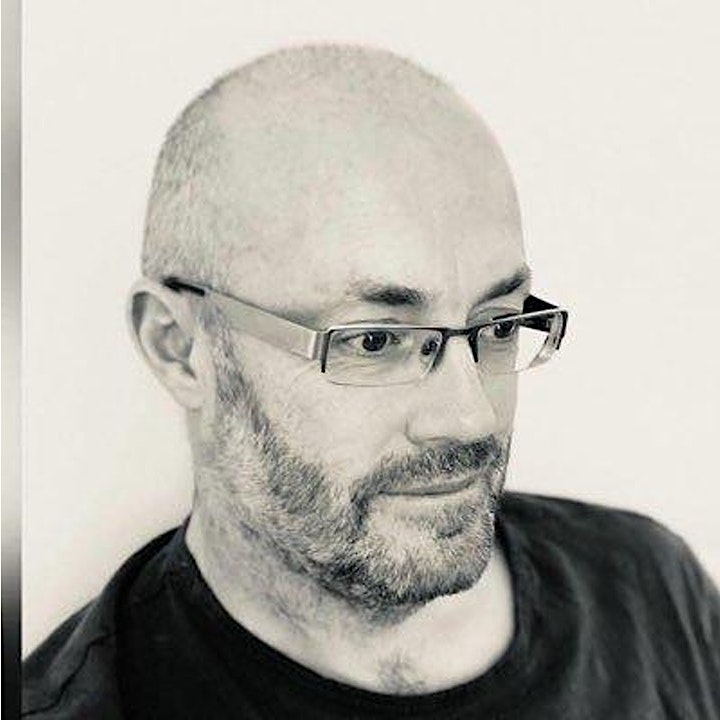 John Wilson
I have been facilitating in Counselling & Psychotherapy programmes in the UK for more than 10 years.
I am currently the director at Temenos Education and have a private practice where I offer online Psychotherapy and Supervision using video and chat communication platforms along with virtual environments. I am also the co-founder of onlinevents which has grown to be the world's largest library of online video and audio content with instant certification and a learning log.
I am also a past chair of the Association for Counselling & Therapy Online (ACTO) and have served for 6 years on the board of the World Association for Person Centered & Experiential Psychotherapy & Counselling. My passion to bring online learning into the field of Counselling & Psychotherapy has also led to the development of online experiential learning within the Temenos programme, facilitating the exposure of Temenos students to external tutors who are located in different parts of the world. Along with the inclusion of experiential learning of online Counselling & Psychotherapy for Temenos students so that they qualify with knowledge and practice in online communication and relationship.
You can read an article I co-authored about online group facilitation here:
https://www.tandfonline.com/eprint/UB2QJDKNCGUMUNUURU8W/full?target=10.1080/14779757.2019.1650807