BI360 is back, only this time we're coming to you Virtually! Join us at our annual conference for black business professionals.
About this Event
Black Investor 360, Conference & Exhibition A VIRTUAL WORLDSaturday 14th November 2020
This year's event moves to increase opportunities for black entrepreneurs and professionals in the realm of finance. Amidst a worldwide pandemic, a potential economic crisis and renewed vigour in the subject of race, BI360's virtual world seeks to have a direct impact on the look and feel of finance boardrooms going forward.
Black Investor 360 is the UK's first ever business investment show catering to black businesses. Creating a unique space in finance for investors, experienced finance professionals and the community to come together to exchange knowledge and network.
Join us for our virtual conference, and discuss a range of topics including:
• Surviving debt and financial wellbeing
• Growth plans for your the future
• Managing unprecedented risks to your business
• Planning for business volatility and opportunity
• Did we forget about brexit?
• Covid-19's effects on black employment
• Corporate responsibility in the workplace following public support of blm – engaging without taking the burden.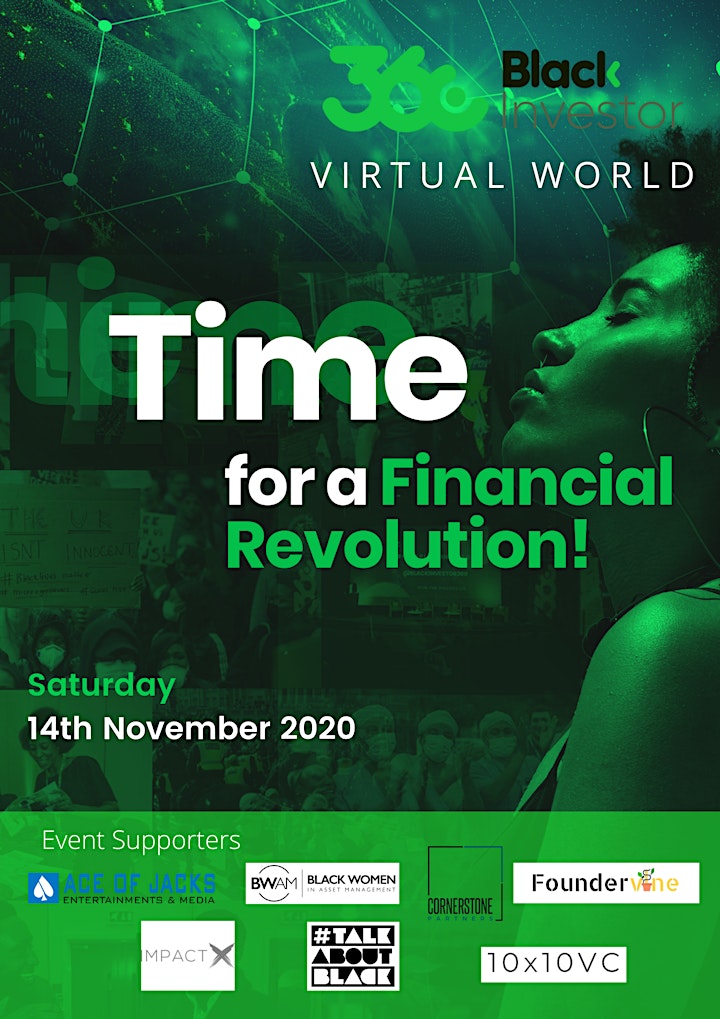 Date and Time
Location
Refund Policy