Location
Lewisham Village
Lewisham Retail Park
Loampit Vale
London
SE13 7RZ
United Kingdom
Description
Black History Studies presents

'The Black Market Extravaganza'


Saturday 1st December 2018
12pm - 9pm
Lewisham Village @ Lewisham Retail Park
We invite you to our unique BLACK MARKET EXTRAVAGANZA taking over Lewisham Village on Saturday 1st December 2018 from 12:00pm to 9.00pm. Lewisham Village is a great new cultural hub and afro-perspective arts space run by a forward thinking collective.


The Black Market Extravaganza is an indoor family friendly event to showcase, expose and connect Black cultural and creative entrepreneurs to the community and to provide a platform to sell their products, promote their skills and engage with the local and surrounding community.
The aim of the event is to:
Showcase and connect Black cultural and creative entrepreneurs to the community

Increase the exposure of Black cultural and creative sector's participation in the wider community

To provide a platform to sell their products, promote their skills and engage with the local and surrounding community.

To raise the awareness of the importance and relevance of increasing your personal financial literacy and the benefits of developing and adopting an enterprising lifestyle

.
The Black Market Extravaganza will feature an incredible seasonal offering of African and Caribbean food, African Arts & Crafts, Jewellery, Fashion, Skincare, Hair Care, Food, Books, DVDs, Toys, Professional Services & much more!
Live Blood Analysis and Holistic Lifestyle Advice Sessions will take place on the day by Leah Salmon, the Naturally You Coach.
Spoken word by Nate The Lyricist and Just Rayna.
There will be educational and interactive presentations and musical entertainment provided by Ace of Jacks throughout the day.
For stall enquiries, please email info@blackhistorystudies.com with details of your business and what you would like to exhibit.
PROGRAMME:
1.00pm - Presentation: 9 Ways To Plants Can Heal Your Life - Discover how herbs, superfood & raw foods can transform your health NOW

During this interactive session, qualified nutritionist & live blood analyst Leah Salmon The Naturally You Coach, will be sharing with you exactly how you can use herbal remedies, superfoods and raw living foods to reverse disease, prevent illness and transform your health naturally in days.
Leah Salmon The Naturally You Coach is a bestselling author of 6 books, speaker and nurturing and supportive nutritionist & life coach. At the beginning of 2017, Leah's goal is to help women to eat for health, think for happiness and live in harmony, which she calls becoming Naturally You. To achieve this, Leah's uses her books, events, online courses, videos, articles and talks, all focused on promoting healthy eating, natural remedies, personal development. Leah's the founder of The Naturally You Day and Leah's Raw Food Feast workshops, editor of Naturally You Magazine and a regular speaker on natural health and wellness.
3.00pm - Presentation: '10 Steps to Financial Success' by Financial Educator, Charmaine Simpson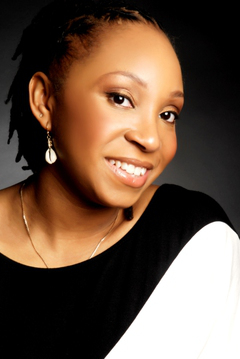 10 Steps To Financial Success will show participants how to take financial control by making educated financial decisions based on clear priorities by following 10 easy steps. This workshop covers a variety of topics including debt reduction, saving strategies, planning for the future and other tools that will help get on the road to personal financial success. Changing lifelong financial habits may take some work, but by following the steps discussed in the workshop, you can make the steps you need to make your money work for you.
5.00pm - Presentation: The True Power of Self: True Wealth - The Building of Empires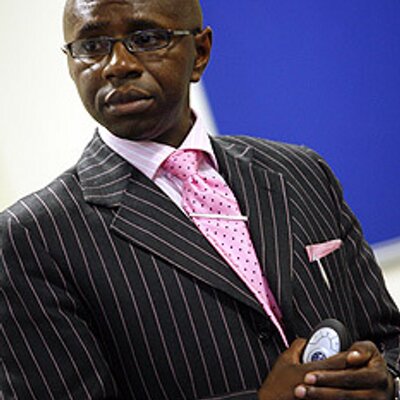 Travel on a journey of self discovery and your internal powers with the INVESTIGATOR. Gain understanding as to why the Ancient people of Kemet (Egypt) carved above many temples 'Man know thyself'. How powerful are you really? Does Hollywood touch on aspects of the true inner self. How do you know when you are really woke!!!! All this and more will be explained by Andrew Muhammad the master of HIDDEN TRUTH!!!!! NOT TO BE MISSED!!!!!
Andrew Muhammad, The Investigator is one of the United Kingdom's leading Black History and Culture Specialists. His lively energetic presentations are designed to bring forth history and culture to the spectator allowing for a more enriched awareness of the universal contributions and achievements of a culturally diverse society
7.00pm - Presentation: Time fi some rum taak! Overstanding the significance of sugar and rum to the economic growth of the British Empire! by Dr William 'Lez' Henry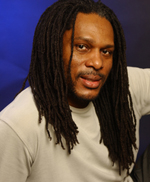 In this talk Dr Lez Henry will explain the significance of sugar cane and the production of rum, in the Caribbean, to the expansion of the British empire and the vast amount of wealth it accrued through African chattel enslavement and the triangular trade. He will present an insight that places rum in its social, cultural and historical context to appreciate its significant role in Britain's Industrial Revolution and at one time global domination, where the suggestion was 'the sun never sets on the British Empire'. He will also consider why rum is so popular amongst Caribbean communities across the diaspora, noting that almost every island has its own brand of rum. All that is asked is that you bring your mind and make sure it is open. Hotep!!
Dr William 'Lez' Henry is the Senior Lecturer in Criminology and Sociology at the University of West London. Dr William 'Lez' Henry is an international speaker, Social Anthropologist, academic, public speaker and a community activist for over 20 years. The author of a number of books on race, culture, history, music and politics, he is also co-founder of Nu-Beyond Ltd an independent consultancy which focuses on the specialities of education, race, ethnicity, diversity and social, cultural and political empowerment.
TICKETS:

Any profits from the Black Market Extravaganza will go towards funding future events as we are SELF FUNDED and strive to be self-sufficient.
Our economic empowerment and liberation is OUR RESPONSIBILITY.

Early Bird Tickets cost £3.00 if purchased before MIDNIGHT on Friday 30th November 2018.

Tickets are £5.00 on the door.
Children under 16 and Elder's over 60 are FREE

Venue:
The event will be held at Lewisham Village (Next to Matalan), Lewisham Retail Park, Loampit Vale, London SE13 7RZ. Wheelchair accessible.
Directions:
By Train: Lewisham DLR Station and Lewisham Station

By Bus: 75, 89, 108, 178, 181, 185, 208, 261, 284, 484, 621, P4.

By Car: Parking available on site or in Lewisham Shopping Centre.


Please note that this event will be filmed and photographed. This event is being filmed for display, distribution, and broadcast, including on television and the World Wide Web. By attending and participating in this event, you are giving your consent to be filmed and waiving any and all claims regarding the use of your image.