Event Information
Refund Policy
Contact the organiser to request a refund.
Eventbrite's fee is nonrefundable.
An interactive webinar featuring panelists sharing and discussing their experiences of growing up and living with racism in the UK.
About this Event
An interactive panel event presenting speakers from a variety of backgrounds, perspectives and careers, sharing experiences of growing up as Black men in the UK.
Heard how "The UK is not innocent?" - this event offers an opportunity to understand exactly why from the perspective of those who have been directly affected and disadvantaged by racism.
Expect to hear and learn our panelists reality of growing up and living in the UK through their lived, shared and unique experiences over 3 generations.
Our panelists include:
Tyrek Morris - Manchester Journalism student, co-founder of All Black Lives UK & organiser of Manchester's ABLM demos
Ben Wood - Director of Interculture CIC, Community Activist, Youth Mentor and Mental Health/Wellbeing group organiser & IT support at UOB
Cory Stewart - Bristol Therapist, private practice owner, Blogger & Campaigner for mens mental health awareness.
Glen Crooks - Bristol business owner, founder of Glen's Kitchen St Pauls & Reggae and Soul Musician
This is a chance to listen, learn and ask questions in a safe and non-judgmental space. There will be a discussion around racism, the personal effects it has and what we can all do to try and reduce it.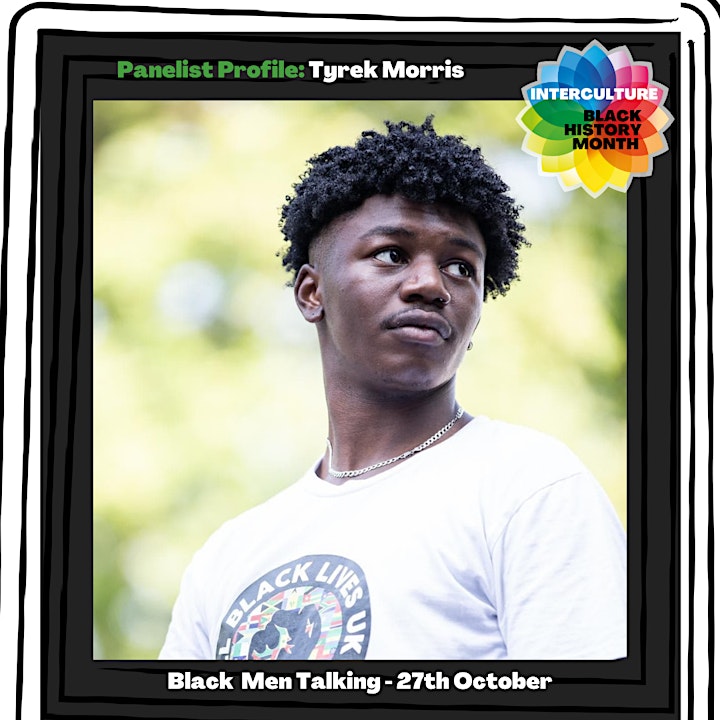 🔹 About -
Tyrek Morris is a Manchester Journalism student who co-founded All Black Lives UK. When Tyrek started university he'd already had enough of people never being able to pronounce his name, "you can just call me Ty" he'd said at school. But moving up to uni his perspective shifted, "if you can't pronounce my name, that's on you". In school he'd been given names like "Cadbury" and the N word was thrown at him often. Even his teachers would comment on his braids and how they were inappropriate, due to making him "look like a gangsta". So for many reasons, Tyrek grew up fast. After seeing his friends organising All Black Lives protests in London, he contacted them and decided to organise ABLUK's Manchester protest. The first protest Tyrek ever attended was his own and he's now on a journey to inspire more people to take an active role in the cause!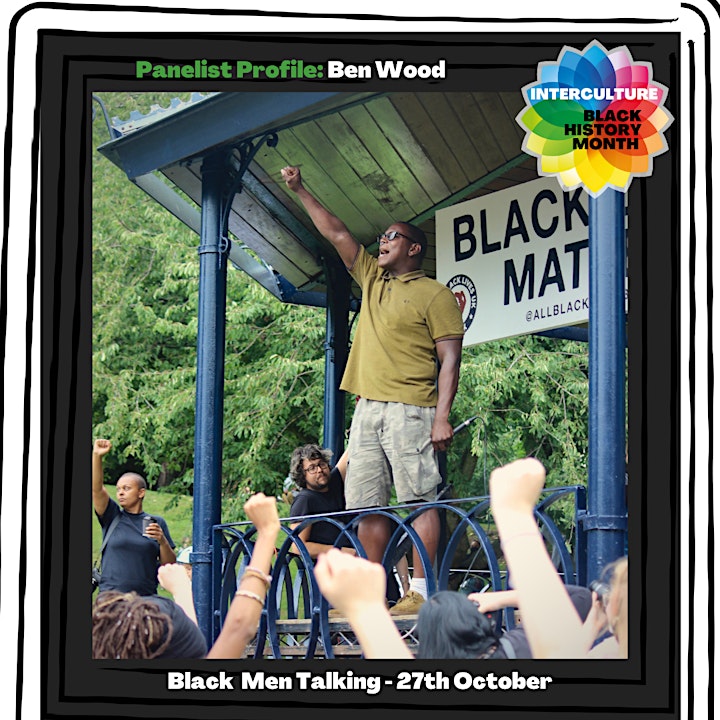 🔹 About -
Ben Wood is multi-skilled worker and a Director here at Interculture CIC. Ben's primary skill is IT Support at Bristol University, he's also a Youth Mentor, Boat Skipper, Community Activist and runs his own Wellbeing Facebook page. He is a massive believer in nurturing the good - when it comes to minimising the impact of racism. Ben has also been involved in fighting the bad - online, through demos / protests and in person.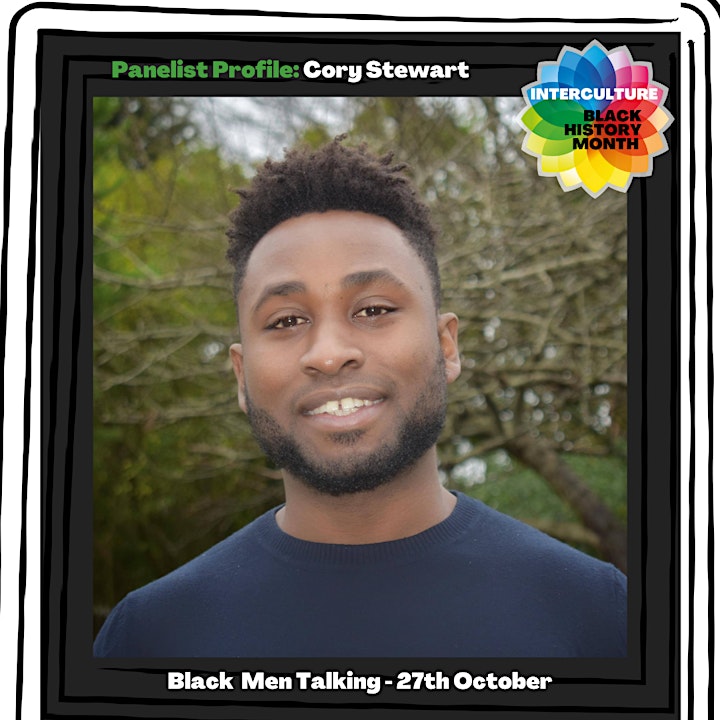 🔹 About -
Cory Stewart is a therapist working in Bristol. He runs his own private practice and also work with NAOS, a Bristol based intercultural therapy organisation. Cory works with both adults and teenagers, and is a campaigner for mens mental health awareness as well as being a @MENtalkUK Blogger.
Cory is very interested in identity development and raising awareness of the psychological effects of internalised oppression. "To be Black in Britain has often felt like a balancing act, and we're on the road to changing that." Cory strongly believes "by sharing experiences and working through them together, we can begin to heal our wounds and build towards a different future."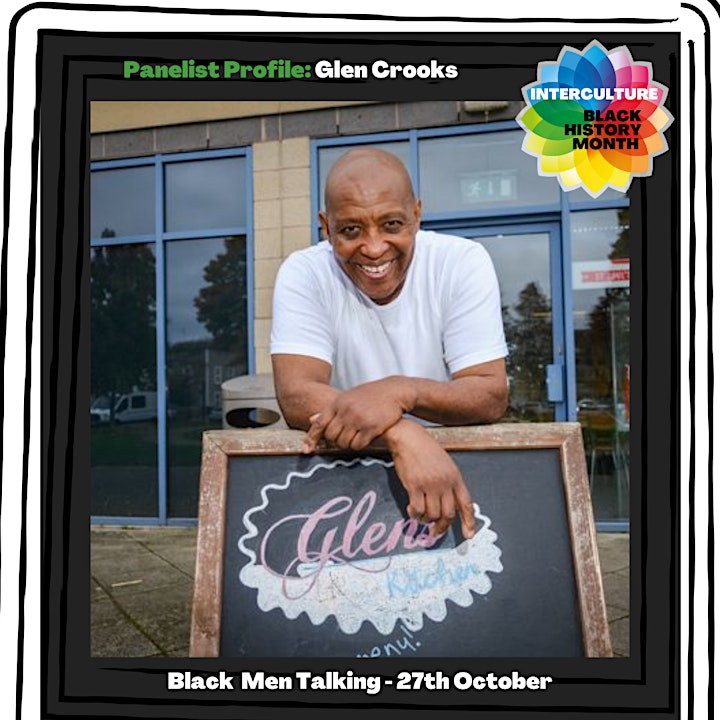 🔹 About -
Glen Crooks is a Bristol business owner who's been cooking up Caribbean food in Bristol for over 30 years! He has owned multiple businesses in Bristol and is now the proud owner of Glen's Kitchen in St Pauls Learning Centre. He started his business journey in the 80's after inventing the health drink Afro Delight. Glen is also a Reggae and Soul Musician having been performing in Bristol for decades.
This event is part of Bristol's Black History Month, it is inclusive and open to people of all backgrounds.
The event will be chaired by Interculture's Founding Director Lisa Whitehouse and Co-Hosted by Benjamin Wood.
* Please note: this event is hosted via Zoom and requires a meeting ID and password to enter. These details will be emailed directly to ticket-holders on the day of the event. The event may be recorded for evaluation and promotional purposes.
For queries, please email interculturecic@gmail.com
Date and Time
Location
Refund Policy
Contact the organiser to request a refund.
Eventbrite's fee is nonrefundable.