Multiple Dates
Black & Minority Ethnic (BME) Mental Health Recovery College Courses
Description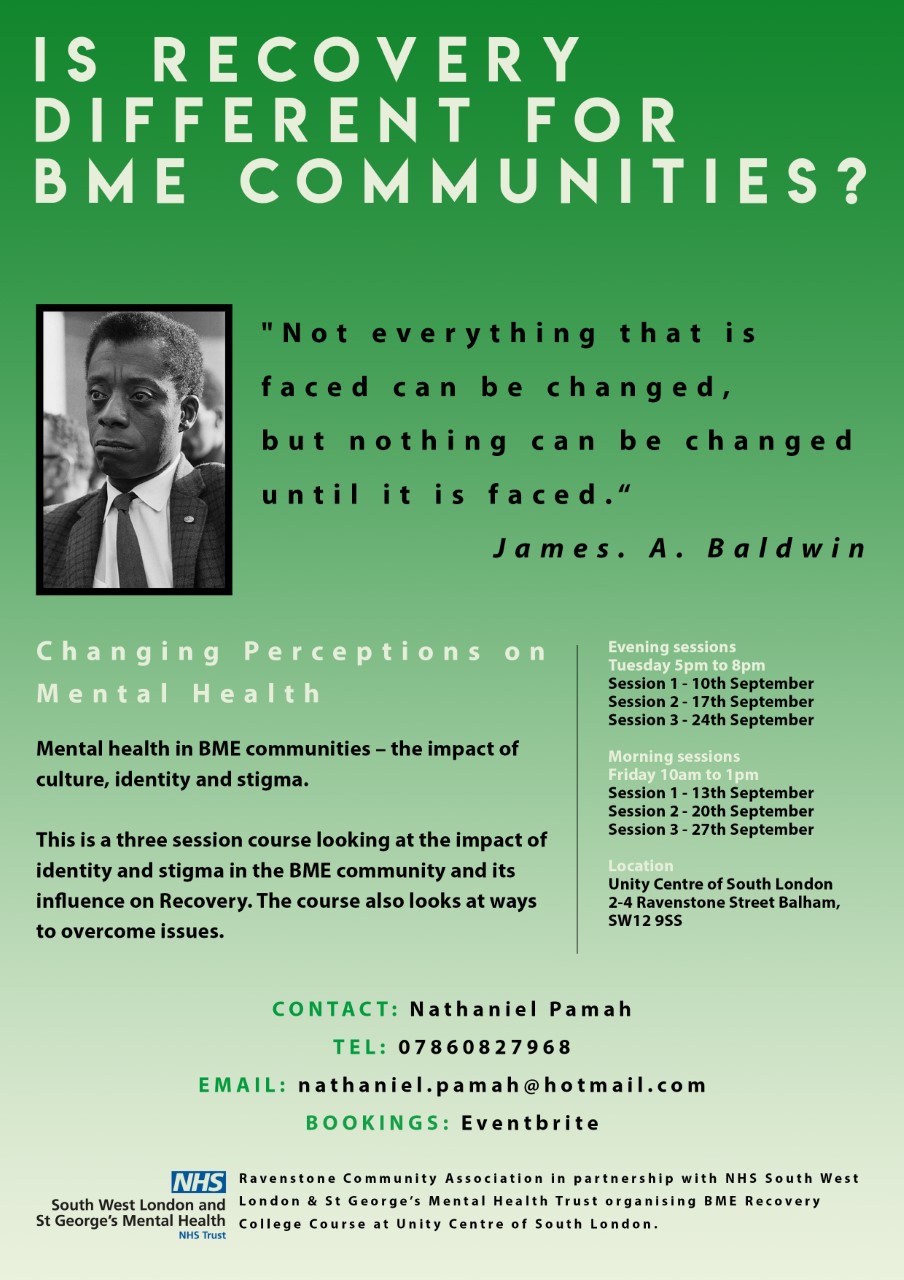 In general, people from Black and Minority Ethnic (BME) Communities living in the UK are:
more likely to be diagnosed with mental health problems

more likely to be diagnosed and admitted to hospital

more likely to experience a poor outcome from treatment

more likely to disengage from mainstream mental health services, leading to social exclusion and a deterioration in their mental health.
Ravenstone Community Association has partnered up with NHS South West London & St George's Mental Health Trust (Recovery College) to offer a 3 session course looking at mental health within the BME Communities, focusing on IDENTITY, STIGMA and WAYS TO RECOVER and providing a way to tackle the challenges faced with BME communities and mental health through support and recovery.
We will:
provide a space for you to discuss mental health from a Black & Minority Ethnic perspective

equip you with information and education that can help you manage your and/or a friend/family members' mental health better

provide support for you and your loved ones to get the right help they need for any mental health challenges
If you would like to sign up to the Black & Minority Ethnic (BME) Mental Health Recovery College Courses or if you have any queries about our courses, please contact Nathaniel via email on nathaniel.pamah@hotmail.com or phone on 07860827968.
Let us be experts in tackling mental health, let us be the change!